Trump Business Interests: President-Elect To Hold Press Conference On His Business-Related Duties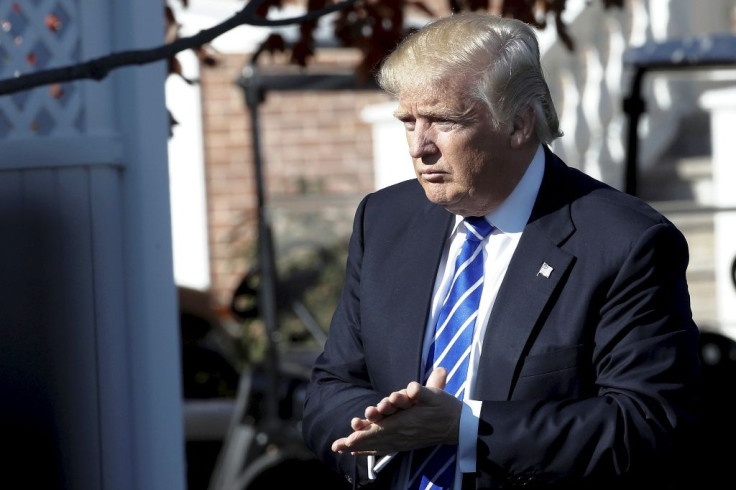 President-elect Donald Trump has announced on Twitter that he will hold a major press conference next month to detail a plan for stepping away from his many business interests.
Trump's family will be joining the president-elect as he outlines a roadmap to remove himself from his business dealings, leaving group companies under the guidance of his children and trusted advisors.
In his tweets, Trump maintained that the law does not require him to take such a step but that he feels " it is visually important, as President," to avoid any possible conflict of interest that he may face during his term in the White House.
"The Presidency is a far more important task!" said the president-elect, as he concluded a series of tweets announcing the set-up of legal avenues through which he will be stepping away from his business interests to solely concentrate on his work as president of the United States.
According to an analysis by CNN, Trump owns or has positions in over 500 companies, including those that have done business in 25 foreign countries — like Turkey, Qatar and Saudi Arabia.
Despite his decision to hand over the reins of the business to daughter Ivanka Trump and sons Donald Jr. and Eric, ethics experts maintain that this would not completely settle conflict of interest issues. An example of this would be Ivanka's presence during Trump's meeting with Japanese Prime Minister Shinzo Abe at Trump Towers earlier this month.
"Trump seems to believe he's above the law," said Representative Elijah Cummings of Maryland, a Democrat on the House Oversight Committee, who has called for an investigation into the president-elect's business interests, CNNMoney reported. "That's dangerous for democracy, and it's our duty to look at these situations."
© Copyright IBTimes 2023. All rights reserved.