Trump Cabinet Latest Update: Americans Disapprove Of Picks, See Conflicts Of Interest, Too Much Twitter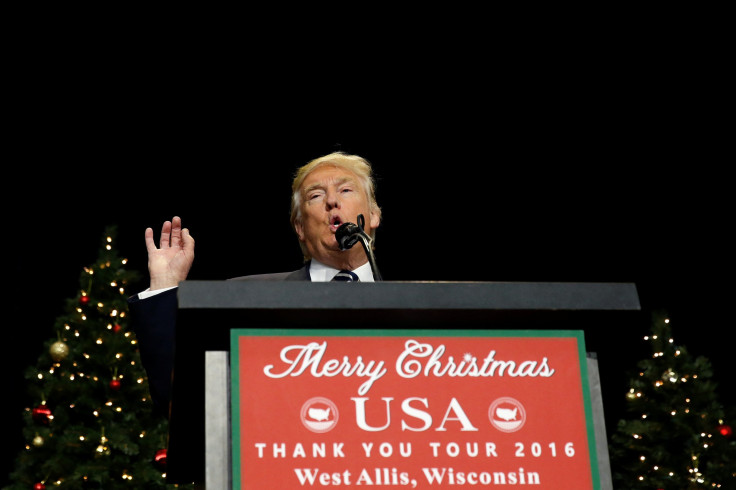 Despite pulling off one of the biggest election upsets in the country's history, a majority of Americans believe Republican Donald Trump will be an average or poor president, with 41 percent disapproving of the president-elect's cabinet choices, a CBS News poll released Thursday morning indicated. The poll also touched on how Americans feel about Trump's use of his Twitter account and whether his business empire represents a serious conflict of interest.
Taking place between Dec. 9 and 13 and drawing from a random sample of 1,259 adults, the poll results could be damning for Trump as he's faced criticism for bucking his "anti-establishment" campaign while filling cabinet positions with millionaires, major business moguls and career politicians. But the results also show intense partisanship.
Specifically, 41 percent of those polled approved of Trump's cabinet selections while another 41 percent disapproved. That's a stark contrast to exiting President Barack Obama and former commander-in-chief George W. Bush, who garnered seven out of 10 approval and six out of 10, respectively.
Along party lines, though, Republicans have resoundingly believed in Trump. A huge 77 percent of Republicans approved of his cabinet choices compared to 70 percent of Democrats disapproving and a split among independents.
Since fleshing out a cabinet is the first real action Americans can see from any incoming administration, most may not think Trump can affect the kind of change he promised on the campaign trail. Only 34 percent of Americans believe Trump will be a good or very good president, while 23 percent said he will be average and 36 percent said he will be poor.
Similarly, 63 percent believed Obama would be a good to very good president and only 14 percent thought Bush would do poorly. But overall, almost two in three Americans expect Trump to bring "real change."
In terms of Trump's business empire, six in 10 Americans think it will affect how he makes decisions as president, but that result again expresses a deep partisan divide. Eight in 10 Democrats and six in 10 independents think serious conflicts of interest exist while roughly only a quarter of Republicans concurred.
Trump's use of Twitter, which he effectively employed to eviscerate political opponents, especially Democrat Hillary Clinton, as well as the media's coverage of him, is also an issue for Americans. Sixty percent think he's tweeting too much.
Most recently, Trump once again picked a social media battle with Vanity Fair editor Graydon Carter and addressed his perceived conflict of interests with the transition to the White House Thursday morning.
© Copyright IBTimes 2023. All rights reserved.
FOLLOW MORE IBT NEWS ON THE BELOW CHANNELS