Trump Calls Republicans 'Human Scum'; 'Worse And More Dangerous' Than Democrats
The Republican Party continues to remain docile after a new attack by president Donald Trump on members of his own party that aren't supporting him during the Ukraine scandal, which might yet see his impeachment.
Trump called these people "Never Trumper" Republicans and blasted them as "human scum."
Trump on Wednesday tweeted: "The Never Trumper Republicans, though on respirators with not many left, are in certain ways worse and more dangerous for our Country than the Do Nothing Democrats. Watch out for them, they are human scum!"
His attack on members of his own party was triggered by the growing number of Republicans who support the impeachment and want him removed from office.
A testimony on Tuesday before Congress of former U.S. ambassador to Ukraine William B. Taylor -- a Republican -- has also fueled his sentiments. Since June, Taylor has held the post of chargé d'affaires ad interim at the embassy in Kiev.
Trump said Taylor was one of these Never Trumper Republicans.
In a closed door hearing, Taylor told the members of the House committees leading the impeachment probe that Trump led a proactive effort to solicit a political quid pro quo from president Volodymyr Zelensky of Ukraine.
In his 15-page opening statement, Taylor said Trump wanted "everything" -- from a one-on-one meeting with him to the blocked $400 million in military aid to Ukraine -- to be delayed unless Zelensky agreed to announce publicly that "investigations" will be launched into former vice president Joe Biden, his son Hunter, Burisma Holdings (a Ukrainian energy firm where Hunter was once a director), and Ukraine's alleged involvement in manipulating the 2016 presidential election.
Taylor said Trump tied U.S. aid to Ukraine to the country's willingness to investigate the Bidens. He is a key witness in a House investigation into Trump's efforts to pressure Ukraine when text messages between him and two other top diplomats were revealed earlier this month.
Taylor said these efforts came via an "irregular, informal channel of U.S. policy-making" consisting of Trump lawyer Rudy Giuliani, former special envoy Kurt Volker, Energy Secretary Rick Perry and U.S. Ambassador to the European Union Gordon Sondland.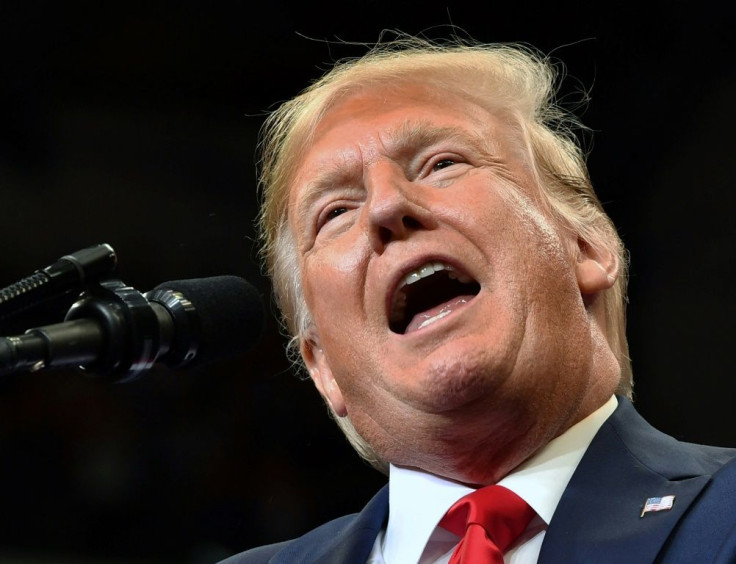 Taylor told lawmakers Sondland "said that President Trump wanted President Zelensky 'in a public box' by making a public statement about ordering such investigations."
Taylor said he slowly came to realize the delay in U.S. military aid to Ukraine was explicitly tied to the Ukrainians' willingness to state publicly that it would launch investigations into 2016 and the Bidens. Taylor said he was "alarmed" by Trump's linking of aid to investigations of Biden and described these events as "extremely troubling."
Peter Wehner, a Republican that worked for three Republican presidential administrations, proudly admitted to being a Never Trumper Republican.
He tweeted: "What those of us who are 'human scum' with an exclamation point particularly appreciate is how you've more than validated our concerns about you-psychologically, morally/ethically and in terms of temperament/judgment. You turned out to be at least as bad as we warned you'd be."
© Copyright IBTimes 2023. All rights reserved.