Trump Campaign Staff: National Political Director Is Stepping Back For 'Personal Reasons'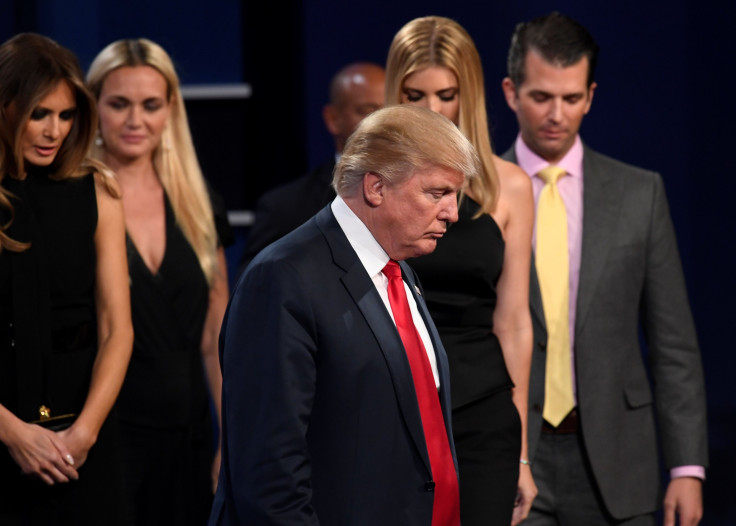 The point man between Republican presidential nominee Donald Trump and the Republican National Committee confirmed he is reducing his role in the campaign for personal reasons with just 19 days to go before the election.
National political director Jim Murphy, a party operative, is the latest member of the Trump team to distance himself but insisted he has not resigned. The campaign has been in almost constant turmoil since his first campaign manager, Corey Lewandowski, was fired after being accused of manhandling a female reporter.
Word of Murphy's retreat comes as Trump more strongly indicated he would dispute the outcome of the election if he loses, defying 240 years of political tradition. Recent polls indicate Trump is losing ground to Democrat Hillary Clinton as he rachets up the rhetoric.
"I have not resigned but for personal reasons have had to take a step back from the campaign," Murphy said in a statement to Politico. No further details were supplied.
Murphy, who joined the Trump campaign in June, is close to Paul Manafort, the former chairman of Trump's campaign who resigned in August because of questions about his ties to Russian and Ukrainian leaders.
Trump Thursday doubled down on remarks he made during Wednesday night's debate on whether he would accept the results of the election. In an Ohio campaign appearance, he promised his supporters "I will totally accept the results of this great and historic presidential election, if I win."
"Of course, I would accept a clear election result, but I would also reserve my right to contest or file a legal challenge in the case of a questionable result," said Trump, who has been saying the election is rigged. "And always, I will follow and abide by all of the rules and traditions of all of the many candidates who have come before me. Always."
During the debate he refused to say whether he would accept the results, saying he wanted to keep everyone in suspense. Clinton called his remark horrific.
The Trump campaign has been rocked in recent weeks by women coming forward to accuse the real estate mogul of groping and kissing them without their consent. The deluge followed release of an "Access Hollywood" tape in which Trump boasts of such behavior, saying he could get away with it because he's a rich celebrity.
© Copyright IBTimes 2023. All rights reserved.