Trump DAPL, Keystone XL Executive Order: How The Pipelines Will Be Bad For The Environment, Climate Change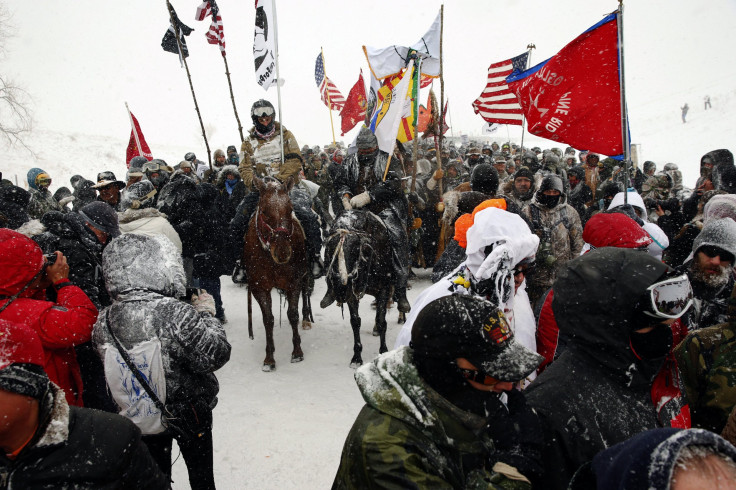 President Donald Trump signed an executive order Tuesday to advance the construction of the Keystone XL and Dakota Access Oil pipelines (DAPL).
Trump's executive order reverses President Barack Obama's 2015 rejection of the TransCanada Corp.'s Keystone and September's stalling of DAPL. Trump's executive actions come after protests, along with social justice and environmental organizations speaking out against the project.
"The Dakota Access pipeline would fuel climate change, cause untold damage to the environment, and significantly disturb sacred lands and the way of life for Native Americans in the upper Midwest," said a petition on CredoAction.com against DAPL.
What is DAPL?
The 1,172 mile long pipeline would cross four states. It will transport crude oil from the Bakken field in North Dakota to Patoka, Illinois. The pipeline would deliver about 470,000 barrels of oil daily, with a maximum of 570,000 barrels per day. The company trying to construct DAPL is Texas-based Energy Transfer Partners LP.
Is DAPL Bad For The Environment?
These are some ways DAPL can affect the environment, according to Grassroots Global Justice Alliance and a letter sent to Obama by environmental groups last August.
Pipeline Spill
DAPL could break and spill crude oil which can impact communities, farms, tribal land, sensitive natural areas and wildlife habitats where the pipeline crosses through. A spill can affect drinking water for thousands of people, including the majority of the Standing Rock Sioux Nation.
"If there were to be a spill – which history has taught us is not a question of "if" but "when" – it would constitute an existential threat to the Tribe's culture and way of life," environmental groups said in the letter.
Threat To Drinking Water
The pipeline would cross below the Missouri River, near the Tribe's drinking water supply. DAPL could disrupt clean water for more than 10,000 tribal residents.
Contamination
Construction work for the project as it crosses the Missouri River will spike the toxic levels of contaminants and may cause the release of diesel fuel or other pollutants into the waters, the Grassroots Global Justice Alliance warned.
Increase CO2 Levels
The pipeline could lead to 50 million tonnes of carbon dioxide emissions per year, which is the same as 10 million cars or 15 coal plants.
Keystone XL Pipeline And DAPL Maps
Where is the Keystone pipeline? DAPL. Below are the maps of routes for both pipelines.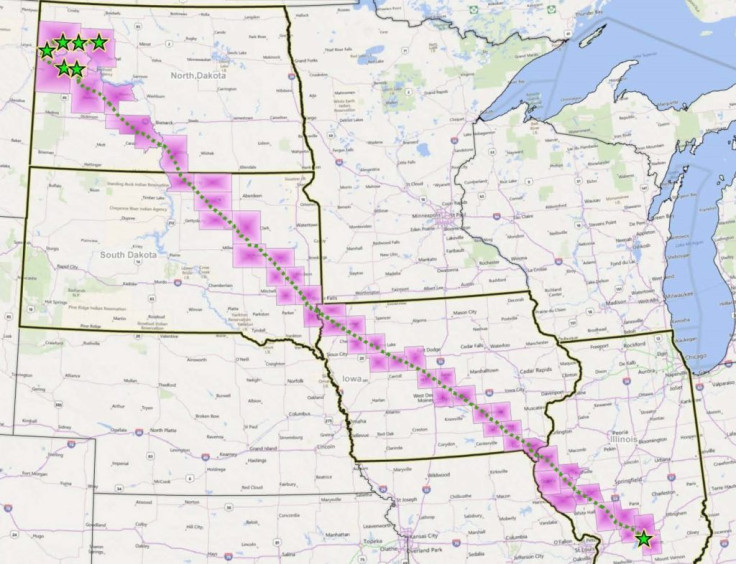 © Copyright IBTimes 2023. All rights reserved.
FOLLOW MORE IBT NEWS ON THE BELOW CHANNELS