Trump, Dems Set Stage For Another Battle Over Coronavirus Relief Payments
KEY POINTS
Trump is unhappy about former federal prosecutor overseeing funds
White House said it should hold "presidential supervision" over coronavirus aid
Democrats plan to appoint a five-person House oversight committee
The $2 trillion coronavirus stimulus bill might have finally passed in Congress last week, but the battle over how the funds will be disbursed is far from over. President Donald Trump appears determined to retain control over how the aid is used, though Hill Democrats are adamantly against allowing this.
Treasury Secretary Steven Mnuchin is tasked with overseeing the release of relief funds and loans, but one of the major programs is set to be directed by an appointee from the Defense Department. Acting Inspector General Glenn Fine will be directing the dispensing of loans for businesses and individuals affected by the coronavirus crisis.
Democrats are more than happy about Fine taking up this role, with Senate Majority Lead Chuck Schumer, D-NY, calling him a "tough federal prosecutor" who will have "full oversight authority" regarding how aid funds are handled.
Trump isn't nearly as thrilled about Fine's appointment. He made this explicitly clear in a statement on Friday which said that Fine must adhere to "presidential supervision," giving Trump the final word on how aid is used.
Unsurprisingly, Democrats do not want Trump being able to exercise this type of control over the coronavirus relief funds. In addition to Fine heading up the efforts, Democrats plan on instituting greater congressional oversight. House Speaker Nancy Pelosi, D-Calif., has said that her chamber will appoint a five-member board to monitor aid disbursement.
Pelosi and other Democrats have made it clear why they don't want to give Trump too much control over the relief funds. The House Speaker said that she hopes Fine will make sure the $2 trillion relief helps the average American and isn't used "to pad the pockets of corporations and the wealthiest" during this crisis.
Democrats had originally resisted backing the Republican-drafted coronavirus relief bill over these concerns. Eventually, the Democrats were successful in earning several concessions, including the ability to appoint a watchdog. They were also able to include rules which would prevent any businesses connected to Trump, his administration or members of Congress from benefiting from the relief funds.
It is unclear whether the White House truly has the ability to supersede Fine's authority over the coronavirus aid, though it's clear Democrats plan to make sure that doesn't become the case.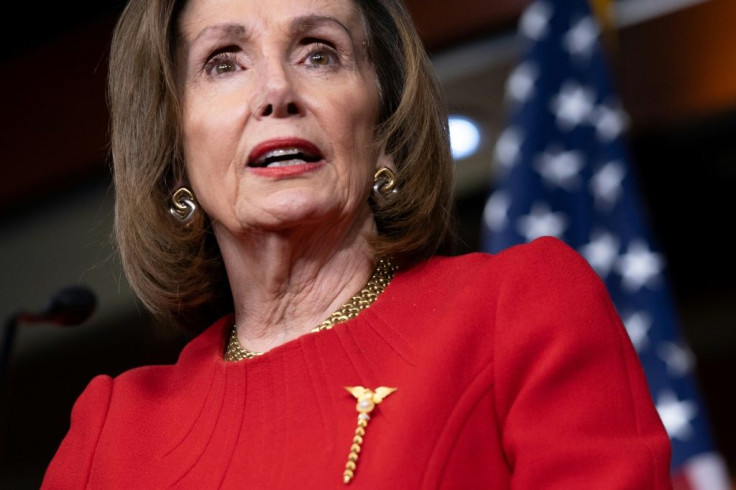 © Copyright IBTimes 2023. All rights reserved.