Trump Disapproval Rating On School Reopenings At 63%, Parents Uncomfortable With In-Person Classes
KEY POINTS
New poll shows 63% of U.S. parents disapprove of the Trump Administration's handling of school reopenings
Seven in 10 oppose requiring nearly all public schools in the U.S. to open for in-person classes five days a week
A new nationwide survey shows strong opposition to President Donald Trump's handling of the contentious school opening issue, and to the idea of U.S. public schools holding in-person classes five days a week.
The new Washington Post-Schar School survey of parents conducted July 24-31 by Ipsos shows 63% disapprove (and 44% strongly dissaprove) of the Trump Administration's push to reopen in-person classes. Conversely, 36% approved while 15% strongly approved.
Trump continues to call for schools to reopen for in-classroom studies despite the surge of COVID-19 cases and deaths in the U.S.
"My view is schools should reopen," Trump told Fox News' "Fox & Friends" via telephone Wednesday. "This thing is going away."
The views of parents were also reflected among the general public. A eparate but parallel poll also showed an identical 63% of Americans disapproving of Trump's handling of school reopenings.
Asked if they support or oppose requiring nearly all public schools in the U.S. to open for in-person classes five days a week, 66% of parents in the Washington Post poll said they oppose the move, including 45% strongly opposing. Only 33% of parents support the move, with 15% strongly supporting.
Among the other key findings in the poll:
* 55% of parents say schools will be safe for their children only after January 2021. Thirty-three percent say schools will be safe by January.
* 56% of parents say it won't be safe to send children back to school in their communities for in-person learning.
* More than 7 in 10 parents say they'd be uncomfortable with their children inside full-occupancy classrooms.
* More than 6 in 10 say the same about children taking part in sports or riding the bus.
* Most parents from households with lower and middle incomes say going back isn't safe. Parents earning more than $75,000 a year are divided on the issue.
* Black and Hispanic parents are the most likely to call in-person school unsafe. They're also more likely to say they worry that they or a family member might get sick from COVID-19.
* Eight in 10 respondents say they worry going back into school on a full schedule will lead to teachers or their families becoming sick.
* Almost as many say opening schools might lead to their own children or families contracting the disease.
The poll interviewed 1,185 parents with children entering kindergarten through 12th grade from Ipsos's randomly sampled panel of U.S. households.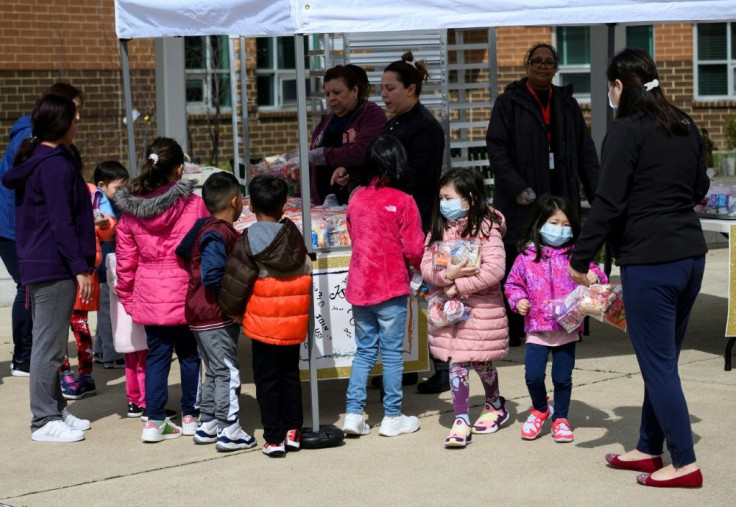 © Copyright IBTimes 2023. All rights reserved.
FOLLOW MORE IBT NEWS ON THE BELOW CHANNELS