Trump Family: Twitter Mocks Jared Kushner's Book Deal To Tell 'The Truth' About Trump's Presidency
Former President Donald Trump's son-in-law Jared Kushner has signed a book deal with Broadside Books, the conservative imprint of HarperCollins Publishers, to tell "the truth" about his time in the White House.
Kushner's memoir, which was announced on Tuesday, is expected to detail his role as one of Trump's top advisers, including his dealings with the pandemic, criminal justice and more.
"His book will be the definitive, thorough recounting of the administration — and the truth about what happened behind closed doors," Broadside said in a statement.
By Wednesday, Kushner's name began trending on Twitter with users mocking his narrative about working in the Trump administration and making fun of potential titles.
"Jared Kushner has landed a book deal to write about how he and Trump achieved peace in the Middle East right after Mexico paid for the final brick in the wall and Trump passed a terrific healthcare plan to replace Obamacare the week Covid disappeared in the heat like a miracle," one person wrote.
Another user questioned whether Kushner's book would draw any reader interest. "Who on earth would buy a book 'written' by Jared Kushner? Isn't it just easier to buy a bag of charcoal briquettes to start a BBQ?" the post read.
While Broadside Books has signed Kushner, former President Trump issued a statement last week claiming he has already turned down some publishing houses' offers for a book deal.
"I turned down two book deals, from the most unlikely of publishers, in that I do not want to do such a deal right now," Trump said.
"I'm writing like crazy anyway, however, and when the time comes, you'll see the book of all books. Actually, I've been working on a much more important project right!"
Kushner, 40, was at the center of several controversies, including the White House response to the coronavirus pandemic and his financial dealings. His application for a top-secret security clearance was denied in 2018 after an FBI background check raised concerns about potential foreign influence, private business interests and personal conduct.
Kushner's book is expected to be published sometime in early 2022.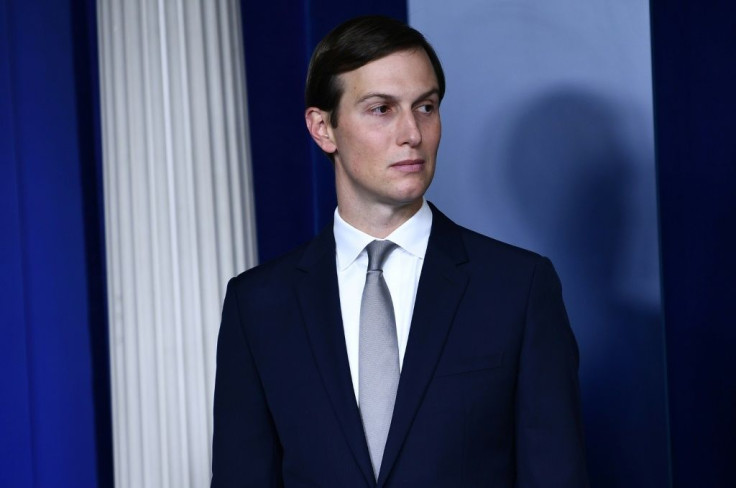 © Copyright IBTimes 2022. All rights reserved.
FOLLOW MORE IBT NEWS ON THE BELOW CHANNELS