Trump Immigration ICE Raids: Mass Deportations Have Begun, Congressman Says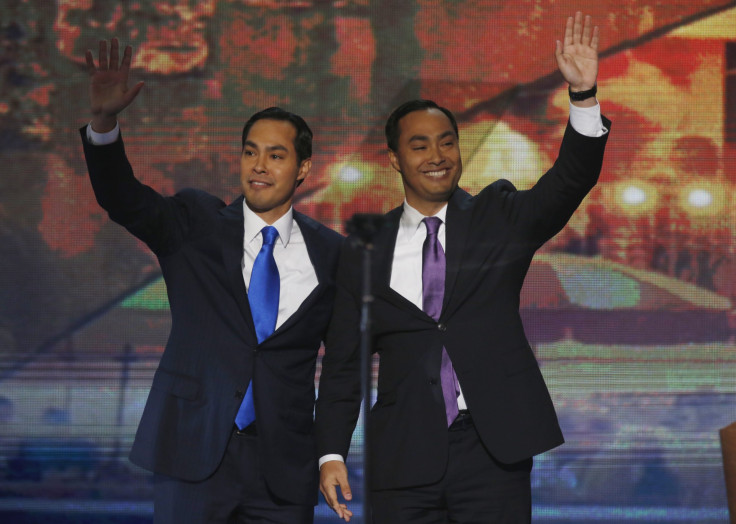 U.S. Rep. Joaquin Castro accused President Trump on Thursday of putting a mass deportation program into place, saying it goes beyond anything orchestrated by prior administrations.
In a flurry of tweets, Castro said it's "hard not to conclude" that mass deportations have begun following a meeting he attended with Immigration and Customs Enforcement.
He said ICE officials made it clear only Dreamers — undocumented immigrants who were brought to the United States as children and protected by the Deferred Action for Childhood Arrivals executive order — without any offenses "including traffic tickets" or perceived gang affiliations would be exempt. He said the only thing that will limit the program is the size of ICE's budget.
He said ICE officials refused to answer questions about the number of people currently in detention centers, where the detainees are from and how many overstayed their visas versus how many were "border crossers."
He said the mandate now to deport is broader than under previous administrations.
During the Obama administration, nearly 3 million undocumented people were removed from the United States. During George W. Bush's administration about 2 million were removed.
At a press conference Thursday afternoon, President Donald Trump said DACA was a difficult subject for him.
"We're gonna deal with DACA with heart. I have to deal with a lot of politicians, don't forget and I have to convince them that what I'm saying is — is right," he said. "And I appreciate your understanding on that. But the DACA situation is a very, very — it's a very difficult thing for me because you know, I love these kids, I love kids. I have kids and grandkids. And I find it very, very hard doing what the law says exactly to do and you know, the law is rough."
The San Antonio Express-News reported Josue Romero, a student at the Southwest School of Art studying to be an architect, was detained Wednesday after he was arrested on marijuana possession charges, a misdemeanor. His family came to the United States when he was 4 from Honduras.
"We're afraid that they're going to deport him because he came here when he was a very young and he doesn't know anything about Honduras," his mother, Norma Velasquez, told the Express-News.
Trump pledged during the campaign to deport the estimated 11 million immigrants in this country illegally. After the election, he softened the stance, saying criminals would be targeted.
Immigration raids last week resulted in hundreds of detentions across the country.
© Copyright IBTimes 2023. All rights reserved.