Trump Inauguration Day Terror Threat? Security Cost For Jan. 20 Event Crosses $100 Million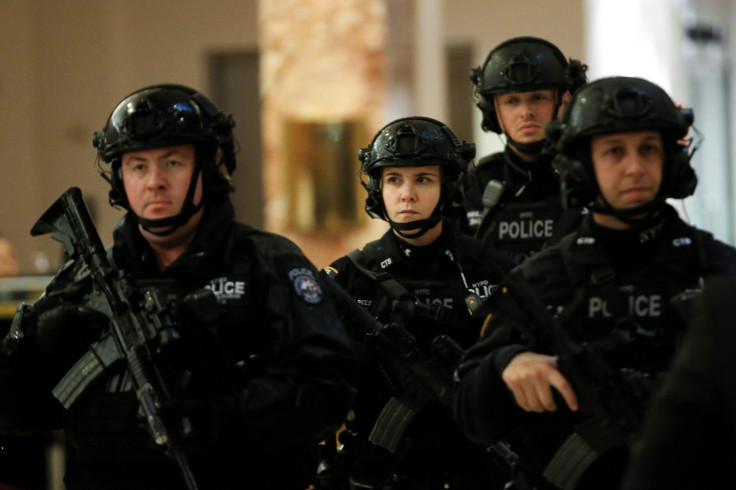 Donald Trump will take over as the 45th president of the United States in a week as President Barack Obama hands the reins of the administration over to the real estate mogul on Inauguration Day. The Jan. 20 event is expected to draw nearly 800,000 spectators, a far cry from Obama's 2009 inauguration that witnessed the largest audience ever in U.S. history with 1.8 million spectators.
Washington will also witness a number of demonstrators protesting against a Trump White House. At least 40,000 people are expected to join the roughly 26 protests looking to disrupt Inauguration Day events.
Security costs for the event have already crossed $100 million. Over a dozen security agencies, including the Capitol Police, FBI, Secret Service, National Park Service and National Guard, will be covering the events.
Officials said at least 3,200 police officers from across the country, 8,000 members of the National Guard and nearly 5,000 active-duty military members will be in the capital monitoring the day's proceedings. Although terror threats remain their top concerns, law enforcement personnel said they were also concerned about the sanctioned and unsanctioned protests turning violent.
Interim D.C. Metropolitan Police Chief Peter Newsham said authorities were aware that some protest groups had threatened to "shut down" events.
"The fact that you have some folks that are indicating on social media that they're coming to shut down the inauguration events is something that we will be prepared for," Newsham reportedly said.
Access to Washington, D.C., will be limited on Inauguration Day and a few days immediately before and after Jan. 20.
"Our first responsibility is to ensure the safety of everyone who is participating," Washington Mayor Muriel Bowser reportedly said.
Michael Chertoff, the secretary of homeland security under former President George W. Bush, who also commanded the department for Obama's first inauguration in 2009, said each inauguration was risky in its own way.
"I can't think of an inauguration that presented more security challenges than this one," Chertoff reportedly said.
"Dealing with protests and demonstrations is something we deal with all of the time," Chris Geldart, director of D.C.'s Homeland Security and Emergency Management Agency, reportedly said. "We will see more protesters here than we have seen in past inaugurations. But we will be ready."
© Copyright IBTimes 2023. All rights reserved.