Trump Leaks: Michael Moore Launches TrumpiLeaks Website For Admin Whistleblowers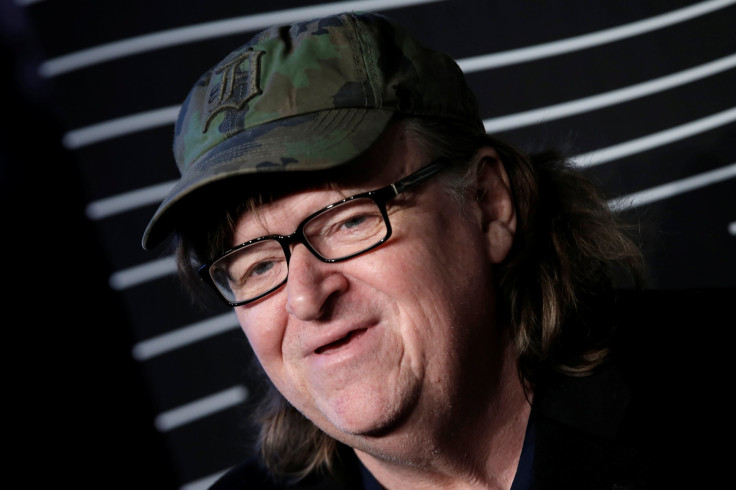 Academy Award-winning filmmaker Michael Moore, who is working on "Fahrenheit 11/9," a film about the President Donald Trump's administration, has launched TrumpiLeaks, a website for whistleblowers who want to send information to him.
The site's launch comes after a government contractor was arrested by the FBI, allegedly for sharing classified information with the news outlet the Intercept, the Justice Department announced Monday.
Read: Did Russia Hack U.S. Election? NSA Details Attempts To Compromise Election Systems, Report Says
The Intercept published an article Monday based on National Security Agency documents it obtained, allegedly from government contractor Reality Leigh Winner, 25. The documents said the Russian military carried out a cyberattack on a U.S. voting software supplier and sent spear-phishing emails to more than 100 local election officials just days before the presidential election last year.
After news Winner had been arrested broke, Moore launched the site, which lists his WhatsApp number, how to communicate with him using the end-to-end encryption apps Signal and Peerio, and other means of communications.
"Today, I'm launching TrumpiLeaks, a site that will enable courageous whistleblowers to privately communicate with me and my team," Moore said in a letter on the site. "Patriotic Americans in government, law enforcement or the private sector with knowledge of crimes, breaches of public trust and misconduct committed by Donald J. Trump and his associates are needed to blow the whistle in the name of protecting the United States of America from tyranny."
Read: EU Bracing For Trump's Flight Electronics Ban, Warning Airports, Airlines
The filmmaker, who has not shied away from sharing his feelings about Trump, acknowledged sharing sensitive information can be dangerous.
"I know this is risky," Moore added. "I knew we may get in trouble. But too much is at stake to play it safe. And along with the Founding Fathers, I've got your back."
Like Winner, other whistleblowers have paid a price for releasing documents. Edward Snowden, a former NSA contractor has been living in exile for leaking information on the agency's surveillance activities. Chelsea Manning, who was in the U.S. Army, provided more than 750,000 classified documents to WikiLeaks, which included military and diplomatic dispatches. Manning was sentenced to a 35-year prison term but was released from a military prison in Kansas last month after serving seven years. President Barack Obama commuted her remaining sentence before he left office.
The Justice Department did not cite the Intercept story but said Winner printed and removed classified intelligence reports, which included national defense information from an intelligence community agency. The Department of Justice said Winner then "unlawfully transmitted by mail the intelligence reporting to an online news outlet."
"Releasing classified material without authorization threatens our nation's security and undermines public faith in government," Deputy Attorney General Rod J. Rosenstein said in a statement. "People who are trusted with classified information and pledge to protect it must be held accountable when they violate that obligation."
© Copyright IBTimes 2023. All rights reserved.
FOLLOW MORE IBT NEWS ON THE BELOW CHANNELS