New Twitter Bot Translates Donald Trump's Tweets Into 'Official' White House Statements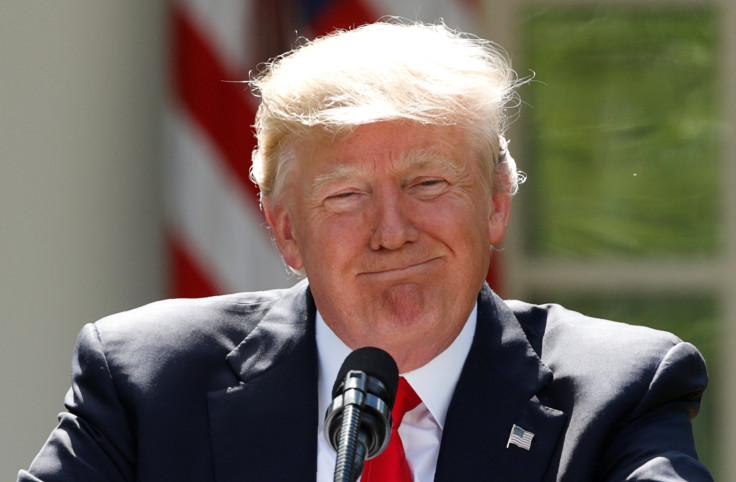 President Donald Trump has defined his time in office by the reactive, sometimes controversial tweets that he seemingly unleashes on a whim. In response to the president's reaction to the Saturday attacks at London Bridge and Borough Market — which left seven dead and dozens more injured — coder and activist Russel Neiss has launched a new Twitter bot that translates all of Trump's tweets into "official" White House statements.
Operating under the handle Real Press Sec., the bot will automatically populate tweets from the president by scraping his Twitter feed every five minutes. The bot was inspired by Pat Cunnane, a writer and former White House press aide, who reformatted Trump's response to the London attacks in a tweet that's since gone viral.
Read: Twitter Reacts As Melania Again Refuses To Let Donald Trump Hold Her Hand in Rome
"For context — because he's President — all of Trump's Tweets should be mocked up in the correct Presidential statement format. It's telling," Cunnane wrote Sunday. The tweet had been "liked" more than 22,000 times and retweeted nearly 11,000 times in just over 24 hours.
Just hours after Cunnane's tweet had made the rounds, the Real Press Sec. bot was created. As it's first order of business, the bot reformatted a divisive tweet in which Trump wrote, "We must stop being politically correct and get down to the business of security for our people. If we don't get smart it will only get worse."
Read: Bill Clinton Trolls Donald Trump 'Bugging' Claims In Tweet
"At least 7 dead and 48 wounded in terror attack and Mayor of London says there is 'no reason to be alarmed!'" Trump continued in a string of early Sunday morning tweets. "Do you notice we are not having a gun debate right now? That's because they used knives and a truck!"
These, and every tweet from the handle @realDonaldTrump that has appeared since, have been aggregated by the bot.
Neiss told Motherboard Monday that the bot took him about 40 minutes to put together while his children took a nap. By Monday evening, the account already had 67,000 followers — up 10,000 from Motherboard's count at press time just hours before.
"When the President tweets, we should treat those words as formal," Neiss said. "This gives the proper honour to his word." Neiss added that he could potentially be interested in creating more bots for other figures in Trump's orbit, but he claimed the president's "unpolished" tweets have his interest for now.
© Copyright IBTimes 2023. All rights reserved.