Trump Muslim Ban News: At Least Four Judges Have Issued Rulings Preventing Implementation Of Executive Order On Immigration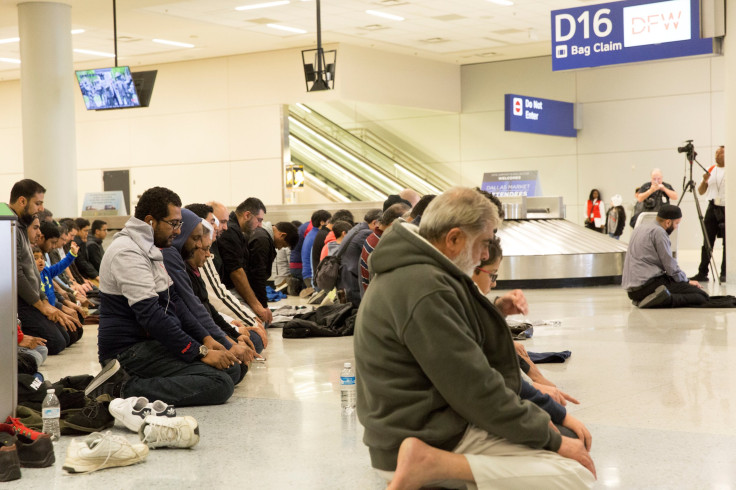 UPDATE: 4:10 p.m. EST — Attorneys general from New York, California, Pennsylvania, Washington, Massachusetts, Hawaii, Virginia, Oregon, the District of Columbia, Connecticut, Vermont, Illinois, New Mexico, Iowa, Maine, Maryland and the District of Columbia issued a statement Sunday condemning the immigration ban as "unconstitutional, un-American and unlawful."
"We are confident that the Executive Order will ultimately be struck down by the courts. In the meantime, we are committed to working to ensure that as few people as possible suffer from the chaotic situation that it has created," the statement said.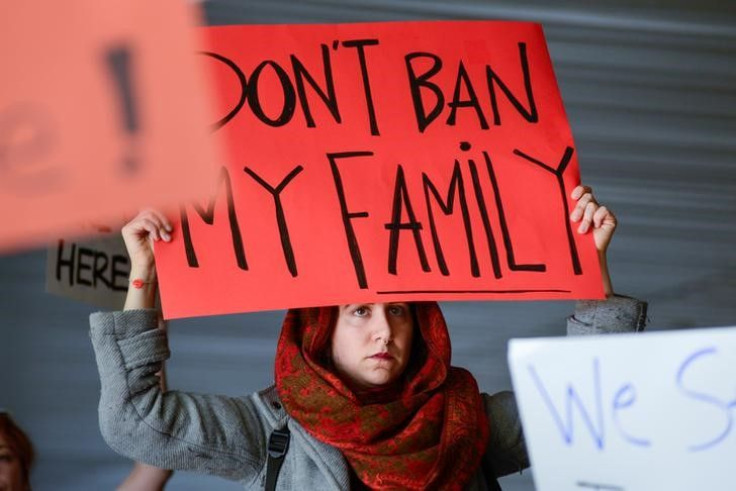 Original story
Judges in at least four states moved to block President Donald Trump's executive order on immigration and refugees from Muslim-majority countries.
While not striking down the executive order issued Friday, judges in Massachusetts, Virginia, Washington state and New York stayed implementation of the order Saturday night and early Sunday, preventing Customs and Border Patrol agents at U.S. airports from denying admission to people holding valid visas or permanent residency status.
The executive order barred immigration indefinitely from Syria and from Iraq, Iran, Libya, Somalia, Sudan and Yemen for at least 90 days until "extreme vetting" procedures can be implemented. It also suspended the U.S. refugee program for at least 120 days.
One-hundred-nine people were detained at airports Saturday of the 325,000 foreigners who entered the country while 177 others were barred from even boarding plans headed for the United States.
Trump said he issued the order "to protect the American people from terrorist attacks by foreign nationals admitted to the United States."
White House chief of staff Reince Priebus said on the Sunday talk shows the order could be expanded to include more countries, and Sen. John McCain, R-Ariz., criticized the administration for issuing the order without developing clear guidelines for border agents.
Meanwhile, more than 100 individuals have filed lawsuits challenging the order, Reuters reported citing estimates by activists and lawyers.
U.S. District Judge Ann Donnelly in Brooklyn, New York, issued the first of the orders Saturday on behalf of two men held at JFK International Airport. U.S. District Judge Leonie Brinkema late Saturday ordered Homeland Security not to remove 50 to 60 permanent legal residents who had been detained at Dulles International Airport.
Those orders were followed by a decision from U.S. District Judge Allison Burroughs in Boston on Sunday on behalf of two University of Massachusetts instructors from Iran who were held at Logan International Airport.
And U.S. District Judge Thomas Zilly in Seattle ordered the government not to remove two individuals, who were not identified, pending a Friday hearing.
Demonstrations against the immigration order erupted at at least 15 airports Saturday and continued Sunday including airports in San Francisco, Detroit, Louisville and Philadelphia. Protests also were planned for New York, Boston, Miami, Houston, Los Angeles, Dallas and Atlanta either at airports or elsewhere.
Nearly three dozen protesters were arrested at Seattle-Tacoma International Airport while a Sunday demonstration was called for 5 p.m. at Westlake Park.
More than 1,000 people protested in Pittsburgh.
"We passed all the background checks," Nadia Elamin, 23, a University of Pittsburgh student, told the Pittsburgh Post-Gazette. "We're on the last step and now I don't have a right to have my husband here. I hope this can be undone."
About 150 lawyers showed up at O'Hare International Airport in Chicago Saturday to help more than a dozen travelers affected by the executive order.
© Copyright IBTimes 2022. All rights reserved.
FOLLOW MORE IBT NEWS ON THE BELOW CHANNELS