Trump And North Korea: Kim Jong Un Representatives May Meet Former US Officials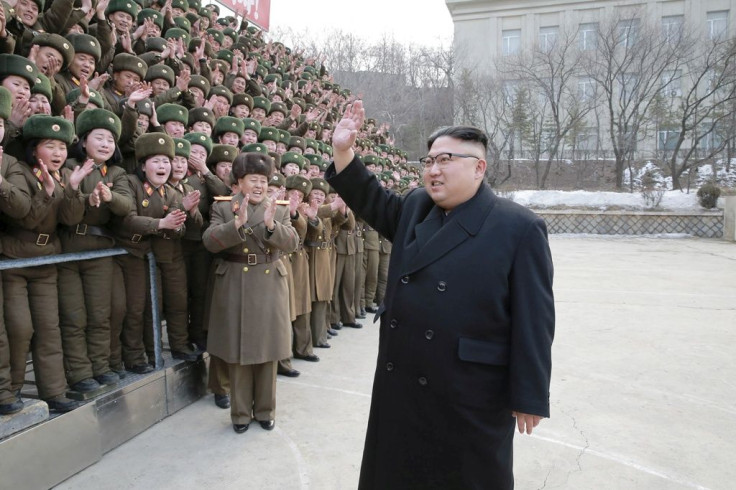 Former U.S. officials are aiming to initiate informal talks with North Korean officials in the hope that they can begin a dialogue about a prospective peace treaty. The news comes as North Korea began ramping up threats against its rival South Korea, days after a court ordered the removal of Park Geun-hye, South Korea's first female president.
Hoping to bring North Korean officials to the negotiating table to the United Nations headquarters in New York by the end of March or early April, Joseph DeTrani, a former U.S. intelligence specialist with prior experience with North Korea said that unofficial talks between the two sides (also known as "Track 2" meetings), occurs every six months or so.
"You have to give it a shot, re-engage, have some exploratory talks, and see if you can get some momentum on halting what they are doing because it is beyond the pale right now," DeTrani said in a March 10 interview, according to Bloomberg.
Read: Kim Jong Un's Officials Could Hold Meetings With US Soon
He hopes that the two sides can mediate on issues that are usually deadlocked such as North Korea's objections to U.S.-South Korea military exercises and their insistence on having nuclear capabilities. However, he cautions that the United States should continue to build its missile defense systems and should pursue further sanctions against North Korea along with the United Nations, if North Korea doesn't respond to the talks by halting its nuclear missile tests.
"Kim Jong Un is making it difficult for anyone to sit down with the North Koreans. … but North Korea isn't prepared to give up its nuclear weapons and will continue to upgrade its missile delivery systems until they perfect them. They are an existential threat to the region now, and with an ICBM they will be an existential threat to the United States," DeTrani said.
The news follows an earlier report by the Washington Post, which claimed that President Donald Trump's administration is expected to hold official meetings with North Korean officials. "The North Koreans have expressed an interest in engagement, but nothing's been approved yet," one unnamed source had told The Post. However, the information was later denied by White House officials who were cited saying so in a Reuters report.
The escalation of nuclear threats come as North Korea conducted four ballistic missiles despite United Nations resolutions and sanctions. North Korean officials said that the launches conducted off its east coast on March 6 were a part of exercises targeting U.S. military bases in Japan. Kim Jong Un also reportedly ordered his military officials, last week to remain on high alert in case a war breaks out and "get fully ready to promptly move, take positions and strike so that it can open fire to annihilate the enemies once the Party Central Committee issues an order."
© Copyright IBTimes 2023. All rights reserved.
FOLLOW MORE IBT NEWS ON THE BELOW CHANNELS