Trump Nostradamus? Ex-POTUS Accurately Predicted PGA Tour, LIV Golf Merger In 2022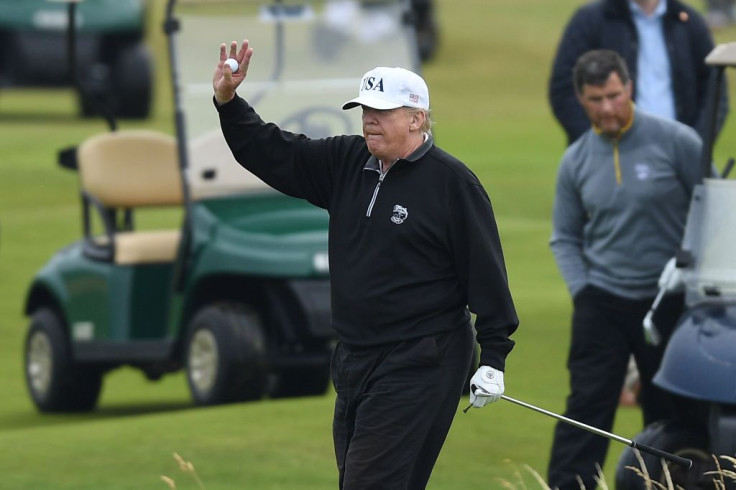 KEY POINTS
Donald Trump said in 2022 that PGA Tour's merger with LIV Golf was "inevitable"
Trump hailed the PGA-LIV merger, calling it "a big, beautiful, and glamorous deal"
PGA Tour players took to social media to complain about the surprise deal with LIV
Former President Donald Trump predicted in 2022 the historic merger between the PGA Tour and LIV Golf.
An old post by the former president on his Truth Social account predicting that a merger was "inevitable" resurfaced Tuesday after it was announced that the two rival golf organizations agreed to merge.
"All of those golfers that remain 'loyal' to the very disloyal PGA, in all of its different forms, will pay a big price when the inevitable MERGER with LIV comes, and you get nothing but a big 'thank you from PGA officials who are making millions of dollars a year," Trump wrote in July 2022, as professional golfers were weighing huge paydays to defect to the Saudi-backed league.
"If you don't take the money now, you will get nothing after the merger takes place and only say how smart the original signees were. Good luck to all and congratulations to really talented Cam Smith on his incredible win!" the former president added.
When asked about Trump's old post, Steven Cheung, the former president's 2024 campaign spokesperson, told Fox News Digital, "President Trump is always right."
Trump also reacted to the news of the merger, writing on Truth Social in all caps, "Great news from LIV Golf."
"A big, beautiful, and glamorous deal for the wonderful world of golf. Congrats to all!!!" he added.
Trump previously hosted several LIV Tour events on his golf courses, including last year's tournament at his Bedminster club in New Jersey.
In a statement Tuesday, the U.S.-based PGA Tour said it "signed an agreement that combines PIF's (Saudi Arabia's Public Investment Fund) golf-related commercial businesses and rights (including LIV Golf) with the commercial businesses and rights of the PGA Tour and DP World Tour into a new, collectively owned, for-profit entity."
PGA Tour commissioner Jay Monahan hailed the landmark agreement, describing it as "a historic day for the game we all know and love."
LIV Golf did not issue a statement regarding the deal. But PIF governor Yasir Al-Rumayyan said they are proud to partner with the PGA Tour in "unlocking value and bringing innovation and global best practices."
However, PGA Tour players were stunned by the announcement, claiming they had been left in the dark about the merger.
American golf player Michael Kim reacted via social media, saying he was curious about how many people knew the deal was happening.
Canadian player Mackenzie Hughes said he only learned about the deal through Twitter, noting that PGA Tour officials previously opposed merging with LIV.
For LIV Golf's prominent player, six-time major winner Phil Mickelson, the news of the merger was a positive development, saying, "Awesome day today."
LIV Golf was launched in October 2021 and scouted top PGA Tour players with astonishing $25 million purses and money guarantees.
PGA Tour responded by banning LIV players, while the DP World Tour has handed out heavy fines to its players.
The rivalry between the two golf organizations escalated further to a series of lawsuits and caused acrimony between players.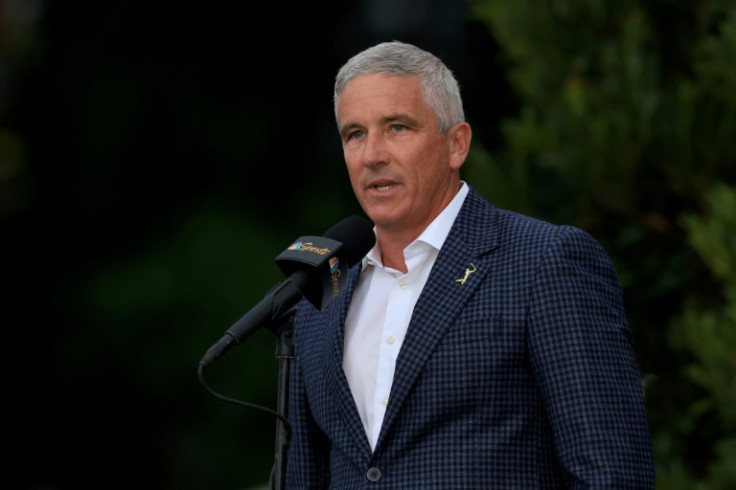 © Copyright IBTimes 2023. All rights reserved.