Trump Officials Lable Coronavirus 'Made In China' In Defense Of Their Outbreak Handling
Amid the global pandemic of COVID-19, one thing that the officials from the Trump administration want Americans to remember is that the virus is 'Made in China.'
The officials from Trump administration, in their defense regarding the handling of coronavirus, have constantly made people aware that the virus has come from China. The Secretary of State Mike Pompeo referred to the virus as the "Wuhan coronavirus," reminding people that Wuhan a city in China's Hubei province is where it all began.
Another official, Trump's National Security Advisor, Robert O'Brien made remarks about how a disinformation campaign was being led by China's communist party.
"Unfortunately, rather than using best practices, this outbreak in Wuhan was covered up. There's lots of open-source reporting from China, from Chinese nationals, that the doctors involved were either silenced or put in isolation, or that sort of thing, so that the word of this virus could not get out. It probably cost the world community two months," said President Donald Trump's national security adviser, Robert O'Brien, at the heritage foundation.
"The Chinese military portal Xilu.com recently published an article baselessly claiming that the virus is 'a biochemical weapon produced by the U.S. to target China,'" Sen. Marco Rubio (R-Fla.) said, who blamed China for trying to "save face internationally" by falsely accusing the U.S.
China, on the other hand, has told the reporters present at the United Nations' headquarters in New York that they are closely working with numerous countries and have provided medical supplies to nations, including Italy, Japan, and Korea, AP News reported.
However, according to Rubio, other than China, misinformation is also being spread by Iran and Russia.
"In Qom, ground zero of Iran's coronavirus outbreak, a prominent cleric accused the United States of introducing the virus 'to damage (the city's) culture and honor,'" Rubio wrote.
While Trump has appreciated Chinese president's XI Jinping's work in the virus' containment, he himself has referred to "China's Coronavirus situation," which led to him being criticized for playing down the virus and contradicting public health officials. Critics have berated Trump for concentrating more on the economic effects of the outbreak rather than acting to control the spread.
Rep. Paul Gosar, R-Ariz., who is now self quarantined and House Minority Leader Kevin McCarthy too attributed the virus to China calling it the "Wuhan Virus" and "Chinese Coronavirus."
China's foreign ministry, meanwhile, has taken offense at the officials blaming China for the virus, calling such descriptions despicable and disrespectful. A ministry spokesperson called out Pompeo's Wuhan Coronavirus comment, saying that it stigmatized China.
Last week, several news outlets, including The New York Post, The Hill and The New York Times, were called out for spreading implicit bias by linking photos of Asians and Chinatown in articles related to Coronavirus.
The coronavirus only causes mild or moderate symptoms such as fever and cough for most people, but for adults with existing health problems and older adults, it can pose a severe form of illness. In Mainland China, the total number of 58,000 people have recovered from the 80,000 people diagnosed so far.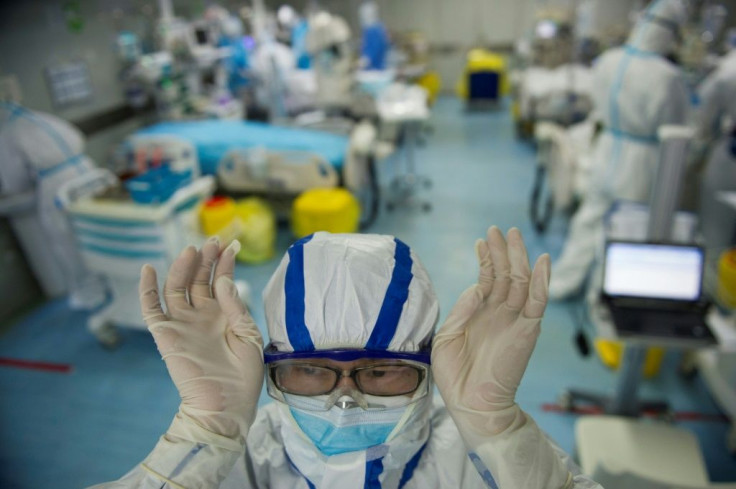 © Copyright IBTimes 2022. All rights reserved.
FOLLOW MORE IBT NEWS ON THE BELOW CHANNELS