Trump Reacts To Possibility Of Ivanka Being His Running Mate: 'She's Very Capable'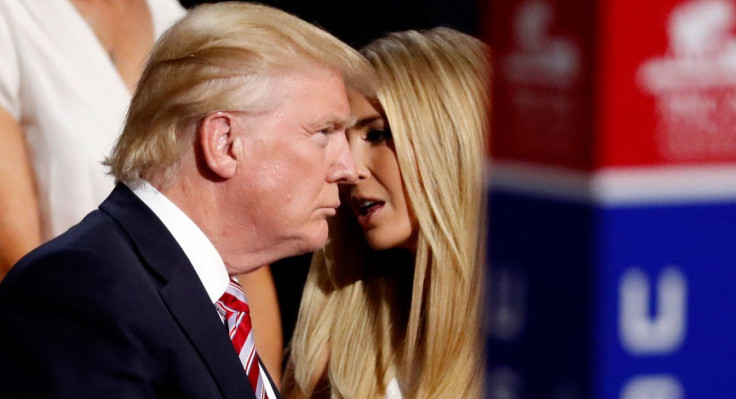 KEY POINTS
Trump said he hadn't heard rumors about Ivanka being his 2024 running mate
'No, I wouldn't. Not my daughter,' Trump on whether he would consider Ivanka as his running mate
At least 57% of Americans say they did not want Trump to run again: Poll
Former President Donald Trump has addressed rumors about his eldest daughter, Ivanka Trump, being his potential running mate in the 2024 presidential election.
In a recent interview with India's NDTV, Trump was asked whether he had heard the rumors about Ivanka, who formerly served as his senior advisor, being his running mate in 2024. While he called his daughter a "capable person," Trump denied he had heard about the media buzz.
"Ivanka? My daughter? Never thought of that one. I've never even heard but that's an interesting idea," Trump said. "That one I have not heard of, but she's a very capable person that I can tell you. But no, I have not heard that one."
When asked whether he would consider Ivanka as his running mate, Trump said: "No, I wouldn't. Not my daughter."
That was not the first time Trump was asked about Ivanka potentially being his running mate. Rick Gates, Trump's former deputy campaign manager, in his book, "Wicked Game: An Insider's Story on How Trump Won, Mueller Failed, and America Lost," wrote that Trump had considered having Ivanka as his running mate in the 2016 election.
As of Tuesday, Trump has yet to publicly announce a run for the presidency in 2024. However, he has teased his plans for a possible bid during campaigns.
"We're going to take back America and take back America," Trump said in a speech at a Pennsylvania rally earlier this month, as quoted by Bloomberg. "And in 2024, most importantly, we are going to take back our magnificent White House."
That being said, at least 57% of Americans said they did not want Trump to run again in 2024, according to a Harvard CAPS/Harris poll shared with The Hill. When asked for reasons why they are not keen on another Trump run, 36% cited his "erratic" behavior, 33% said he will divide the country and nearly 31% pointed to his alleged role in the Jan. 6, 2021, riot at the U.S. Capitol and the reported attempts to overturn the results of the election.
Republicans, however, remain loyal to Trump, with 59% saying they would vote for him in the 2024 presidential primary.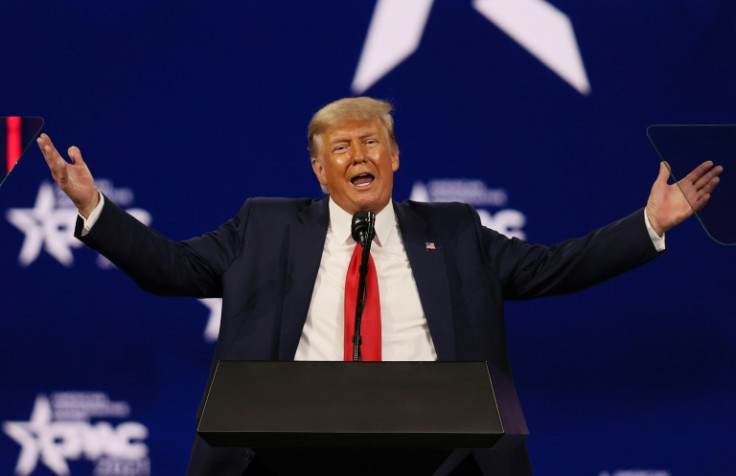 © Copyright IBTimes 2023. All rights reserved.