Trump Says Some State Lockdowns 'Too Tough,' Defends Protests
Aspiring stand-up comedians should be using this time of mandated lockdowns to gather new material for their acts. They would be well advised to observe the continuing battle between political, media, governmental, and health care experts as the true "enemy," the coronavirus, takes its toll on the country.
Before COVID-19 was even classified as a pandemic, the term "abundance of caution" was used by many political leaders, from Republican Texas Senator Ted Cruz on his self-quarantine, to Philippine President Rodrigo Duterte on the quarantine of his cabinet in early March.
On Friday (April 17), the biggest political figure of all, President Donald Trump, seemed to be throwing that abundance of caution to the wind as he defended protesters in several states to defy social distancing and stay-at-home orders presumably to restart the nation's economic engine.
The irony and possible fodder for stand-up comedians can be seen in Twitter messages from Democratic Gov. Jay Inslee from the state of Washington.
He bashed Trump's defense of the protesters, writing, "The president is fomenting domestic rebellion and spreading lies -- even while his own administration says the virus is real, it is deadly and we have a long way to go before restrictions can be lifted."
Talk show hosts and others will be sure to point to how "fomenting domestic rebellion and spreading lies" has been the way of Democrats and anti-Trump factions to rail away at Trump, even before his election in 2016.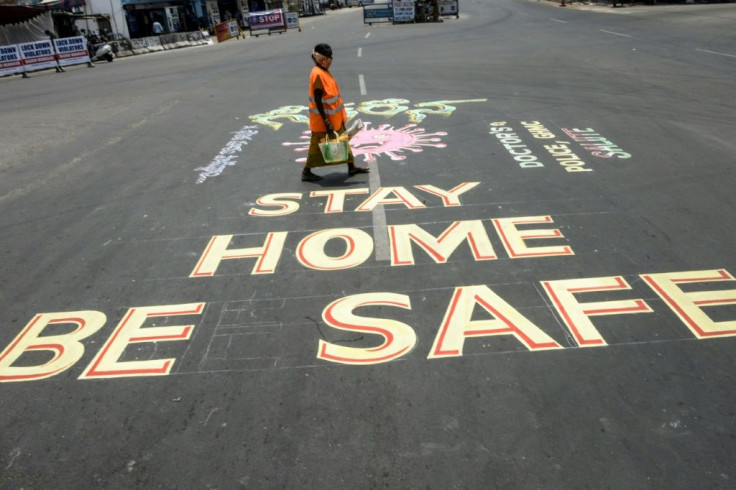 Trump was exonerated over an alleged "quid pro quo" leveled at him during the impeachment hearings, so perhaps the President's current actions are a "tit for tat" to make his accusers the object of scorn by the protesters.
The protesters in at least five states do not need any presidential backing to show their displeasure over the social distancing guidelines. In the Friday protests in Minnesota and Florida, people wearing masks were a rare sight and some attendees packed close together in direct contradiction to the President's own social distancing guidelines, which call for gatherings to be no more than 10 people.
State and health officials fear that the demonstrations as well as lifting restrictions too early could lead to a spike in infections that would extend the lockdowns and social distancing norms.
Before the pandemic, Trump was headed to a landslide reelection for his second term, based largely on the economic health of the country. He now must defend himself as an effective leader to stem COVID-19, while the government spends vast sums of money to recover and re-employ millions of people who are now unemployed.
The White House on Thursday recommended a three-phase approach, leaving it to the individual states on when to allow residents to gradually return to something resembling a normal life.
For everyone involved in the decision making, it is a "dammed if you do, dammed if you don't" situation.
© Copyright IBTimes 2023. All rights reserved.