Trump Shockingly Denied Calling Daughter Tiffany 'Fat'; POTUS Accused Of 'Avoiding' Marla Maples' Daughter
KEY POINTS
Donald Trump previously denied that he thinks Tiffany Trump is fat
Donald Trump and Tiffany Trump's relationship is strained
Tiffany Trump didn't grow up around the POTUS
Donald Trump was previously accused of calling his daughter, Tiffany Trump, fat.
Last year, the POTUS' gatekeeper, Madeleine Westerhout, told reporters during their off-record conversation that Trump doesn't like to be photographed with Tiffany because she's fat.
Westerhout also reportedly shared details about Barron Trump's eating habits. And the White House staff claimed that her relationship with the POTUS is much better than his relationship with his daughters, Ivanka and Tiffany.
When the POTUS was asked if he really said those things, he vehemently denied the allegations. Melania Trump's husband also praised his daughter and said that Tiffany is a great person.
"I'm going to say it's just absolutely false. She's a wonderful person. She studies so hard, she's a great student, and she's such a great – great person. So, I look forward to talking to her. I'll be talking to her as soon as I get – and I love Tiffany. Tiffany's a great person," Trump told Daily Mail.
Days later, Westerhout tendered her resignation from her post. And the POTUS revealed that his former gatekeeper already apologized to him. Westerhout reportedly had a little too much to drink, and Trump said that she just had a bad night.
"She said she was drinking. And the whole thing was very unfortunate, and I think the press is very dishonest because it was supposed to be off the record. But still, you don't say things like she said, which were just a little bit hurtful to some people," the POTUS said.
Meanwhile, Marla Maples' daughter didn't grow up with Trump. As such, it was only when she got older that she started forging a relationship with her father.
A source told People that Tiffany and the POTUS sometimes go for months without speaking to each other. During one of their reunions with Trump's other children, the so-called Forgotten Trump felt that things were awkward, and she didn't also feel totally welcome.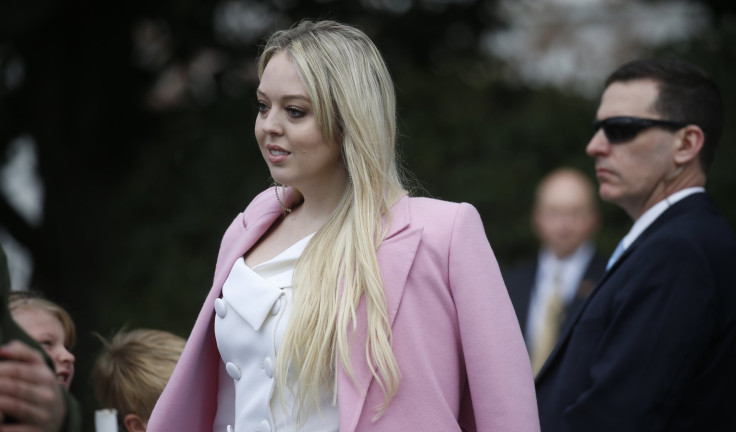 © Copyright IBTimes 2023. All rights reserved.