Trump Suffers 20% Plunge In 2024 Election Polls, Ties With DeSantis
KEY POINTS
A large group of respondents blamed Trump for negotiating with the Taliban
Majority of Republican respondents said a "fresh face" would likely beat Biden in 2024
DeSantis topped a separate poll without Trump in the theoretical ballot
Former President Donald Trump suffered a 20% plunge in the latest 2024 election polls among Republican primary voters, putting him at par with Gov. Ron DeSantis, R-Fla.
In a new national survey released Wednesday by John Bolton Super PAC, only 26% of the poll's 1,000 likely election voters said they'd vote for Trump in 2024. In July, 46% of the likely voters said they'd support his re-election. The new survey results now put Trump virtually tied with DeSantis at 26.2% to 25.2%.
Trump's 20-point drop was likely caused by the United States' botched withdrawal from Afghanistan in August, which led to the Taliban takeover on Aug. 15. The former president, in an agreement with the Taliban in 2020, had promised a complete U.S. troop withdrawal from Afghanistan by May 2021 in exchange for the insurgent group to stop attacking American service members and keep the country from becoming a haven for terrorists.
"These numbers will probably come as a shock to Donald Trump. After 20 years in Afghanistan, it's clear that Americans are unhappy with leaving as we did," Ambassador John Bolton said in a statement.
President Joe Biden also saw a 10% drop in his overall popularity and a 30% drop with likely Independent voters due to the troop pullout from Afghanistan. However, 55% blamed Trump for negotiating with the Taliban during his tenure as the president.
"Voters were smart enough to see that President Trump started the withdrawal and legitimized the Taliban through negotiations. They recognize that withdrawal carries more risks for the homeland than keeping a U.S. and NATO military presence in Afghanistan," Bolton said.
"Biden bears the responsibility for the final embarrassing moments and his corresponding drop in support reflects that, but it's not lost on anyone that Trump, like Biden, wanted to withdraw and shares the blame for the failure," he added.
At least 57% of the poll's Republican respondents said they believe a "fresh face" is needed to defeat Biden in the 2024 election.
DeSantis remains the top choice for the presidential candidate among Republicans. In a September national poll conducted by Echelon Insights, the Florida governor bested former Vice President Mike Pence by 22% to 15% in a theoretical primary without Trump.
Besides DeSantis and Pence, other presidential candidates in the Echelon poll were Sen. Ted Cruz, R-Texas, Donald Trump Jr. and former Gov. Nikki Haley, R-S.C., who served as Trump's ambassador to the United Nations.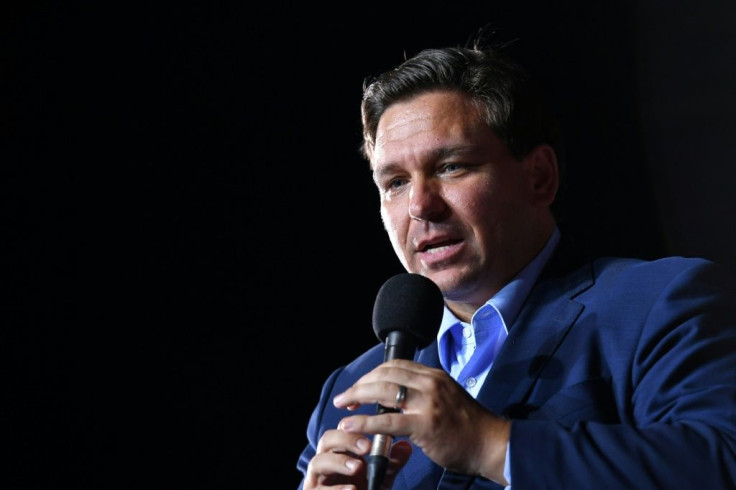 © Copyright IBTimes 2023. All rights reserved.