Trump 'Surprised' Biden Praised His COVID-19 Efforts: 'It Was A Terrific Thing'
KEY POINTS
President Joe Biden praised Trump and his administration for their COVID-19 initiative
Trump said he was "surprised" but "very appreciative" of the remarks, which he claimed would help bridge political divides
The former president urged his supporters to get vaccinated but maintained his opposition to vaccine mandates
Former President Donald Trump said he was "surprised" but "very appreciative" that President Joe Biden praised him and his administration for their roles in making COVID-19 vaccines available to the American public.
Biden, during the announcement of new actions the current administration was taking in the face of the highly contagious Omicron variant, credited his predecessor for the vaccine rollout in the United States last year, CNN reported.
"Let me be clear. Thanks to the prior administration and our scientific community, America was one of the first countries to get the vaccine," Biden said during a speech from the White House on Tuesday.
The president also claimed that the U.S. became "among the world leaders in getting shots in arms" with the help of his administration "and the hard work of Americans."
In response to the praise from his successor, Trump said he appreciated the remarks and that they would contribute to bridging political divides in the country. "I was surprised to hear it. I think it was a terrific thing, and I think it makes a lot of people happy," he told Fox News.
"I think he did something very good. You know, it has to be a process of healing in this country, and that will help a lot," the former president said.
Trump also explained that Biden's praises have made it "a little tough" for him to be critical against his 2020 political rival. "He just thanked us for the vaccine and thanked me for what I did. You know, that's a first, so it is very tough for me to be overly critical now," the former president said.
In his Tuesday speech, Biden noted that Trump received his COVID-19 booster shot, which the current president said was "may be one of the few things he and I can agree on."
Trump drew boos from an audience in Dallas, Texas, last Sunday after he announced he had received the shot. The reaction was from "a very tiny group" among the crowd, he claimed.
The former president urged his supporters to get vaccinated but maintained his opposition to vaccine mandates.
The previous administration's COVID-19 initiative -- dubbed Operation Warp Speed -- was a public-private partnership that accelerated the development, manufacturing and distribution of vaccines against the virus.
It saw the first emergency authorization of a COVID-19 vaccine on Dec. 11, 2020, which resulted in the first vaccine doses being administered to frontline healthcare workers three days later.
The vaccines saved up to 140,000 American lives in Operation Warp Speed's first six months, the National Institutes of Health said in a report. Additionally, the initiative saved the economy $1.8 trillion, according to former leaders of the Trump administration's Council of Economic Advisers.
The U.S. has so far reported a total of 51,545,991 COVID-19 cases and 812,069 deaths, according to data provided by Johns Hopkins University.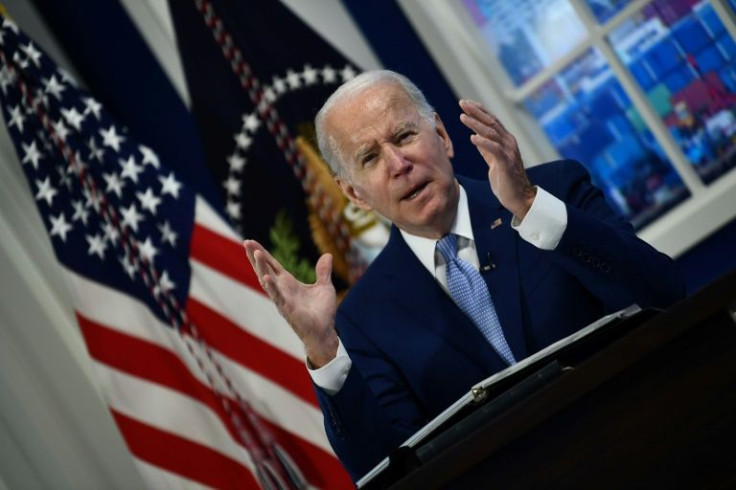 © Copyright IBTimes 2023. All rights reserved.