Trump Threatens To Overrule FDA Vaccine Safety Guidelines To Deliver COVID-19 Vaccine Before Election
KEY POINTS
Donald Trump has said he might reject new vaccine safety guidelines from the FDA
The regulations would require that potential vaccines take two months between their first and second doses, ensuring safety and long-term immunity
New guidelines must be approved by the White House. COVID-19 efforts have been hampered in recent months by interference from Trump's political appointees
Donald Trump has signaled that he might reject new vaccine safety guidelines from the Food and Drug Administration, calling them "a political move more than anything else."
The new regulations would push vaccine approval past Election Day, requiring two months between the first and second test dose. The waiting period would help assure both the safety and long-term efficacy of a vaccine.
Any changes, however, would have to be approved by the White House Office of Management and Budget. Trump cast doubt on that Wednesday, telling reporters he "may or may not" approve the guidelines. When asked for clarification, he repeated the assertion.
Dr. Peter Hotez, a vaccinologist at Baylor College of Medicine, told CNN that such a move could create uncertainty around the safety of a potential treatment.
"What I'm concerned about is there could be a gray zone where a vaccine looks partially protective and it goes on the market without a full formal review process," he said.
The U.S.'s virus response has been plagued by reversals and missteps.
The FDA approved the drug hydroxychloroquine, typically used to treat malaria, after the President voiced support for it. The agency officials were forced to reverse this decision when the drug proved ineffective and even dangerous. The New York Times reported that Michael Caputo, a Trump campaign aide with no medical background installed at the Health and Human Services, tried to have the reversal delayed or stopped altogether. Caputo later took a medical leave.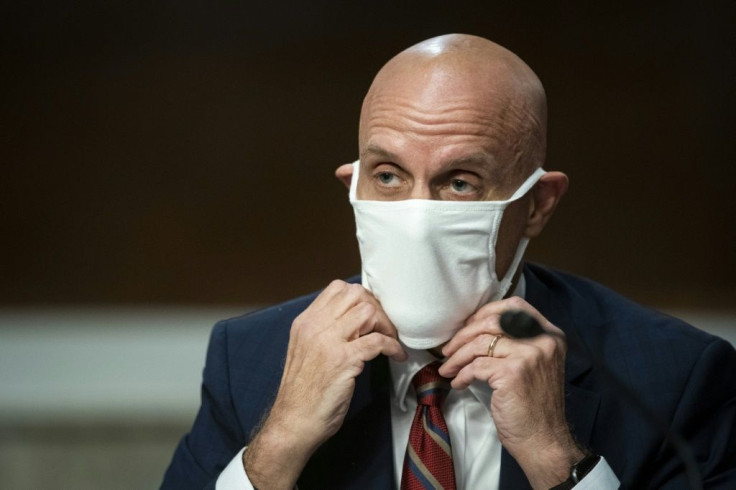 COVID-19 response has also been increasingly politicized, with recent assertions by the Centers for Disease Control that the Trump Administration's Department of Health and Human Services has published politically motivated papers under the CDC banner without putting them through proper vetting.
The HHS has also interfered with the CDC's weekly dispatches. Caputo has also been pressuring CDC mortality metrics to align with Trump's assertions or cease altogether, reports Politico. The Times reports that Caputo accused CDC scientists of using the reports "hurt the president" and characterizing them as "hit pieces on the administration."
Dr. William Schaffer told the Times, "The [reports] had an unblemished reputation as being accurate, objective and science-based, free from political influence," but political tampering "undermines the credibility of not only the [reports] but of the CDC. And the CDC's credibility has been tarnished throughout COVID already."
© Copyright IBTimes 2023. All rights reserved.