Trump Told Sarah Sanders To 'Take One For The Team' Following Kim Jon Un's Wink, Book Says
KEY POINTS
In her new memoir, Sarah Sanders' alleges that Donald Trump joked that she should "take one for the team" following a wink by North Korean dictator Kim Jong Un
The incident followed the comatose release and subsequent death of Otto Warmbier, a student tortured in North Korean custody
In her new memoir, President Donald Trump's former press secretary Sarah Sanders alleges that Trump told her to "take one for the team" as a joke following a wink by North Korean Dictator Kim Jong Un.
According to a preview obtained by The Guardian, the new book by Sanders details a meeting with Kim Jong Un in which the dictator winked at her. She alleges that in the limo afterward Trump and former Chief of Staff John Kelly "howled with laughter" as they joked about the incident.
"Kim Jong-un hit on you!" Trump said, according to the book, "Speaking for Myself: Faith, Freedom, and the Fight of Our Lives."
"He did! He [expletive] hit on you! … Well, Sarah, that settles it. You're going to North Korea and taking one for the team! Your husband and kids will miss you, but you'll be a hero to your country!"
The joking continued despite her requests to stop. The incident notably follows the return and subsequent death of Otto Warmbier, a student put into a coma and showing signs of torture in North Korean custody. After he was returned he died due to his injuries.
Trump has said that "some really bad things happened to Otto, but Kim tells me that he didn't know about it and I will take him at his word."
Despite the anecdote, Sanders' book seems to take a mostly positive view of her time with the Trump administration. "Speaking for Myself" is expected to be released fully on Sept. 8.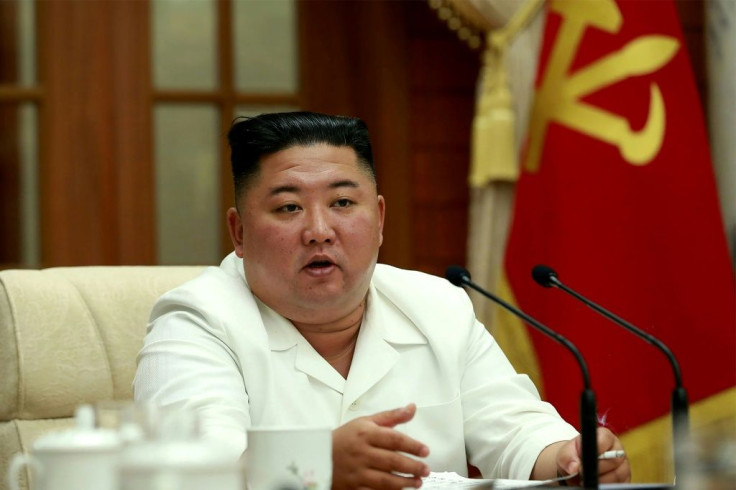 © Copyright IBTimes 2023. All rights reserved.