Trump 'University' Instructors, Documents Reveal Sales Push To Max Out Credit Cards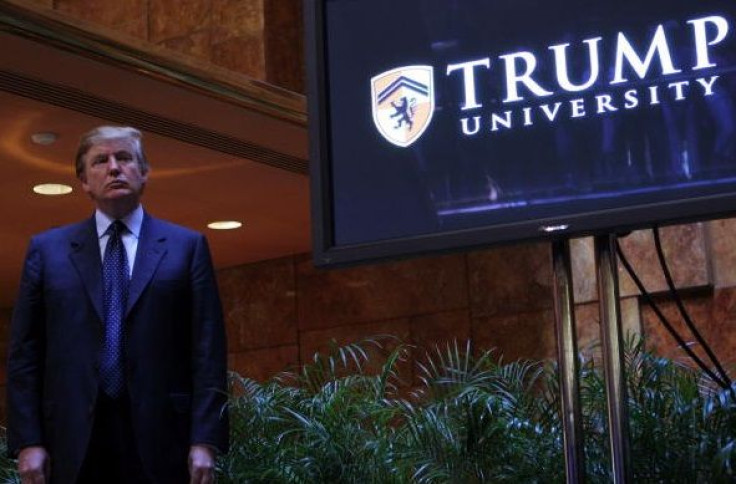 As presumptive Republican presidential nominee Donald Trump continues to defend his business venture Trump University amid three lawsuits alleging fraud, details about the business' sales pitch, including advising students to max out their credit cards, continue to emerge.
"I was told to do one thing," James Harris, a Trump University instructor, told the Washington Post in an interview published Saturday. "And that one thing was . . . to show up to teach, train and motivate people to purchase the Trump University products and services and make sure everybody bought. That is it."
Trump's representatives have denied Harris' remarks and claimed he is seeking media attention for his own "agenda."
When Trump began his university, which was not a real school but a series of seminars, he described it as making an educational contribution for others to learn from.
"If I had a choice of making lots of money or imparting lots of knowledge, I think I'd be as happy to impart knowledge as to make money," Trump said at a 2005 news conference about his university.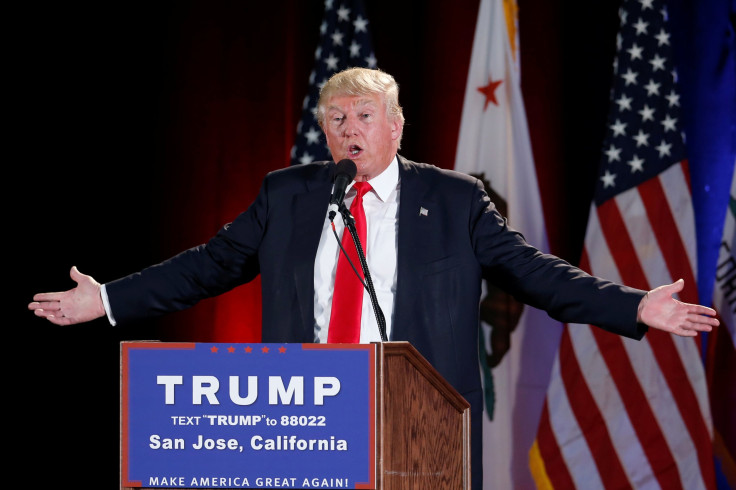 Trump promised to hand-pick instructors who would help students achieve success in real estate. But lawsuits allege that seminar attendees were taught by people with little to no experience in real estate who were not selected by Trump.
Trump University ceased operations in 2010 but the business netted approximately $40 million in revenue and had over 5,000 participants. Manuals guided instructors on how to convince students to sign up for more courses and extend their lines of credit.
"When asked about your income, take your current income and add $75,000 from your real estate enterprise," said an instructor script for a seminar titled "Fast Track to Foreclosure Investing."
Trump said this week that U.S. District Judge Gonzalo Curiel's "Mexican heritage" was an "absolute conflict" to him presiding over two civil fraud lawsuits involving Trump University in San Diego. Another lawsuit was filed in New York. Trump has promised to build a wall along the U.S.-Mexican border.
"I'm building a wall," Trump said during an interview with the Wall Street Journal published Friday. "It's an inherent conflict of interest."
During an interview with CNN's Jake Tapper on Friday, Trump again defended his remarks. Tapper asked, "If you are saying he [Curiel] cannot do his job because of his race, is that not the definition of racism?" Trump responded, "No, I don't think so at all."
U.S. Sen. Elizabeth Warren, D-Mass., who has been exchanging sharp words with Trump in recent days, criticized Trump University on Saturday.
"It was like a used car dealership — except that's not fair to used car dealerships," Warren said. "His playbook said to look for people with problems; they make good targets. These were ordinary folks who were targeted because they had problems and Trump saw they were vulnerable and he could make a buck."
© Copyright IBTimes 2023. All rights reserved.
FOLLOW MORE IBT NEWS ON THE BELOW CHANNELS