Trump On USA Coronavirus Outbreak: US Is Most Prepared Country, VP Pence Now In Charge
KEY POINTS
Trump appoints his vice president to coordinate the government's anti-COVID-19 effort
He bypasses the obvious choice, health and human services secretary Alex Azar
Trump says U.S. is "rated number one for being prepared" to handle the outbreak
President Donald Trump on Wednesday appointed vice president Mike Pence as head of a federal government effort to unify disparate efforts all aimed at combating the coronavirus outbreak should this expand its grip inside the United States.
Pence is not the "coronavirus czar" others argue is needed by this growing health menace and Trump made this clear.
"We're doing really well, and Mike is going to be in charge," said Trump said. "This is not a czar."
Trump cited Pence's experience as governor of Indiana in working with state and local health authorities as enough to qualify him to coordinate the federal government's medical response to COVID-19.
"He's got a certain talent for this," said Trump about Pence.
The President also showed-off a chart depicting the countries best prepared for an epidemic or pandemic. The U.S. was number one on the chart. This chart from the Global Health Security Index assesses each country's ability to prevent, detect and respond to health emergencies. It doesn't specifically say the U.S. is the best prepared country in the world to deal with COVID-19, despite Trump's claim at the press conference Wednesday.
"United States is rated number one for being prepared," Trump said.
Trump later went on to downplay the threat to the U.S. posed by COVID-19. He again said the "regular flu" kills many more people each year and the risk to Americans remains low.
For his part, Pence pointed to his experience in combating a MERS (Middle East Respiratory Syndrome) case as Indiana governor as proof of his capability to lead a multi-agency task force.
"As a former governor of the state with the first MERS case, I know full well the importance of presidential leadership and administration leadership and the vital role" of state and local agencies," he said.
Pence said he looks forward "to serving in this role" and bringing together members of Coronavirus Virus Task Force created by Trump in January. He sees his new role as having to do with "bringing the team together" and bringing to Trump the best options for the safety of the American people. Pence also promised to work with Congress to acquire the necessary resources.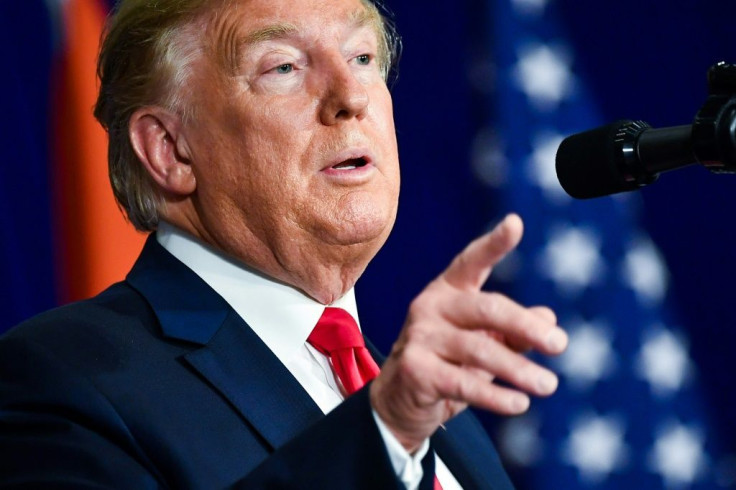 In appointing Pence, Trump bypassed health and human services secretary Alex Azar, who also heads the Coronavirus Virus Task Force. White House insiders claim Azar had fallen out of Trump's favor for not keeping Trump well-informed about the outbreak and the government's response to it, CNN reported.
Azar is said to have kept Trump in the dark about the controversial decision to bring the Americans home from the cruise ship, Diamond Princess, which became a COVID-19 hotspot.
Trump is also said to have been irritated by Azar's excluding him from some crucial decisions. A number of White House officials also accused Health and Human Services (HHS) of requesting large amounts of money to cover up what one official said is Azar's "mismanagement."
These transgressions and others are said to have soured Trump on Azar and more amenable to appointing another person to head the inter-agency effort.
Azar, however, clarified during the press conference that he is still "the Chairman of the task force" and that he is "delighted" to have Pence to work with.
Watch Trump's press conference on the COVID-19 coronavirus below:
© Copyright IBTimes 2023. All rights reserved.