Trump Used $1.3 Million In Donor Money To Pay His Businesses: Report
KEY POINTS
Trump issued recurring checks of $38,000 in rent to the Trump Tower Commercial LLC
He also issued recurring checks worth up to $6,000 to Trump Restaurant LLC
Other joint-fundraising committees paid Trump businesses between $20,000 to $290,000
Former President Donald Trump used more than $1 million in donor money to pay for his businesses, the latest federal filings showed.
Since Trump lost the presidential election to Joe Biden in 2020, the former president has taken a total of $1.3 million from his official campaign committee, Donald J. Trump for President, Inc., and turned it into business revenue, according to documents filed by the Federal Election Commission.
In one of the filings, it was revealed that $38,000 of donor money was used to pay for rent in Trump Tower Commercial LLC on Dec. 1, 2020. On Dec. 16, Trump again moved $38,000 of rent to the same LLC. At the same time, the former president also made two rounds of payments worth $3,000 to Trump Restaurants LLC.
In 2021, Trump renamed his campaign committee to the "Make America Great Again PAC." The committee in January handed a total of $7,639.31 in lodging to the Trump Hotel Collection. Additionally, the committee began writing recurring checks of $38,000 to the Trump Tower Commercial LLC, the latest of which was dated Feb. 11, 2022. Recurring checks worth between $3,000 and $6,000 were also given to Trump Restaurant LLC.
Apart from Trump's campaign committee, a joint-fundraising committee named Trump Victory also paid $294,000 to the Trump Hotel Collection and later sent in smaller sums to the same entity.
The Trump-Graham Majority Fund, a joint-fundraising committee collecting money for Trump and Sen. Lindsey Graham, R-S.C., also paid Trump's hotels $22,000 in June 2021. Six months later, APL Victory Fund, another joint-fundraising committee, paid Mar-a-Lago $34,000.
Trump's leadership PAC, Save America, paid the former president's properties a total of $213,000 between February 2021 and May 2022, according to Forbes.
The Save America PAC was recently revealed to have received $250 million in donations from supporters who were told that the money would go to an election defense fund to pay for Trump's legal feed to overturn the 2020 presidential election results. The election defense fund, however, was never created. The Save America PAC later paid a small portion of the funds to Trump's businesses.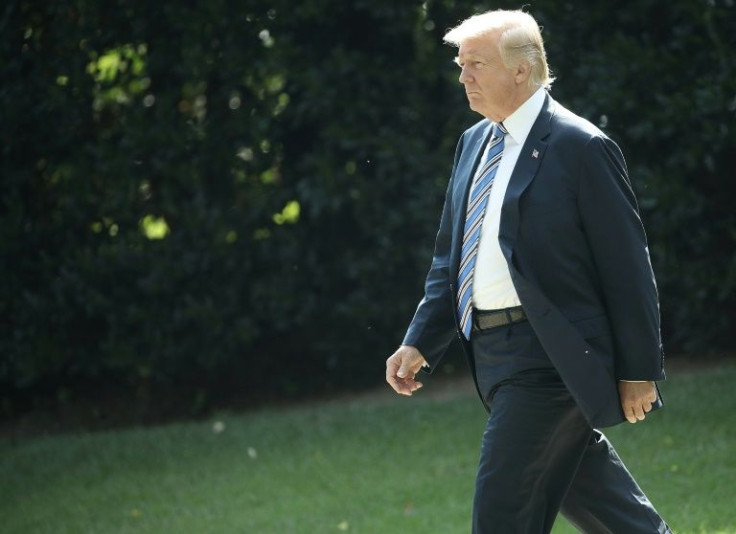 © Copyright IBTimes 2022. All rights reserved.
FOLLOW MORE IBT NEWS ON THE BELOW CHANNELS