Donald Trump And His Campaign May Have Engaged In Potential $250 Million Fundraising Fraud
The House select committee investigating the Jan. 6 attack on the Capitol raised concerns at a Monday hearing about potential fundraising fraud involving an election defense fund for former President Donald Trump.
"The select committee discovered no such fund existed," a committee investigator said in a video shown during the hearing Monday.
About $250 million was raised for the "Official Election Defense Fund." A Democratic congresswoman suggested that money was funneled to Trump business properties and the Save America political action committee. There is still as much as $144 million left in that "fund."
Rep. Zoe Lofgren, D-Calif., led the portion of the hearing that focused on this potential fraud. "The big lie was also a big ripoff," Lofgren said at the hearing.
She later told CNN that Trump "intentionally misled his donors, asked them to donate to a fund that didn't exist, and used the money raised for something other than what it said."
The New York Times cited experts who said an investigation of the fundraising would not likely target Trump but rather his aides.
Within the first week after the 2020 election, the Trump campaign raised $100 million to challenge the election results and continued to fundraise 30 minutes before the insurrection at the U.S. Capitol in 2021. Trump campaign staffers Hanna Allred and Gary Coby testified during Monday's hearings that the fund to challenge the election results did not exist.
Liz Harrington, a spokesperson for Trump, dismissed the committee's findings. She said in a statement "no one is more committed to fixing our elections" than him. She also said that Trump's "political spending is totally synchronized with that goal."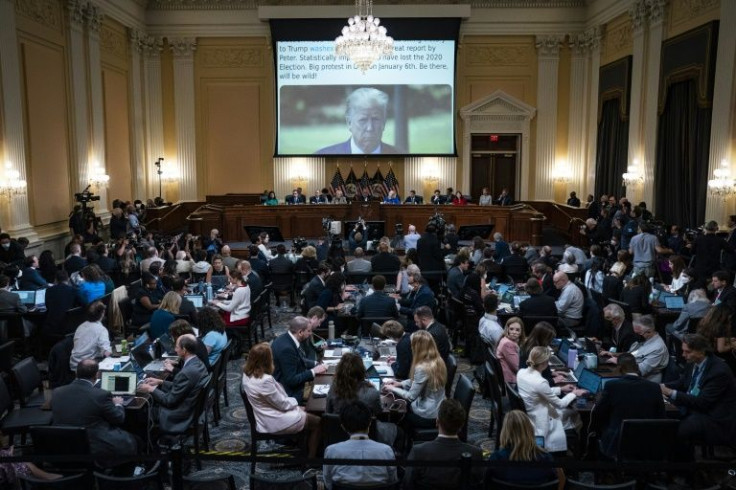 © Copyright IBTimes 2023. All rights reserved.