Trump Wants $8.6B More For Mexico Border Wall, Democrats Refuse
Another confrontation with Congress is looming large as President Donald Trump wants at least $8.6 billion more for his Mexico border wall funding.
This is despite the intense resistance of Democrats which in the recent past led to the partial government shut down for 35 days. But Trump is showing no sign of backing out and another shut down cannot be ruled out.
Trump's proposal is couched in the budgetary plans. The early reports on the move provoked Democrats who vowed to stonewall the move at any cost. They warned of a replay of the immediate past that forced a partial government shutdown and Trump had to beat a retreat.
In the deal that reopened the government, Democrats yielded only for $1.375 billion for border barrier construction. In fact, many critics accused Trump of "caving to Democrats."
Unfazed, Trump is requesting $8.6 billion in the budget proposal and wanted another $3.6 billion to the funds he has diverted from military construction fund for the wall work using the national emergency powers. Overall, Trump is seeking $12.2 billion.
Larry Kudlow, the president's top economic adviser confirmed that a confrontation is likely as the "whole issue of the wall and border security is of paramount importance. We have a crisis down there."
Democrats' stand made clear
Democrats, responding to the funding demand reacted strongly. House Speaker Nancy Pelosi and Senate Minority Leader Charles Schumer made it clear that there is no question of Trump getting that money.
"President Trump hurt millions of Americans and caused widespread chaos when he recklessly shut down the government to try to get his expensive and ineffective wall, which he promised would be paid for by Mexico. Congress refused to fund his wall and he was forced to admit defeat and reopen the government," Pelosi and Schumer said in a joint statement.
They warned that the same thing will repeat itself and hoped "he learned his lesson."
Wall funding is the mascot of Trump's political identity
For Trump, border wall and immigration issues are part of his larger political identity ever since his wall campaign started in 2015.
Despite no chance of Democrats approving the $8.6 billion, Trump is trying to send a political message that he intends to step up fighting for the promised wall.
The Customs and Border Protection has not reported any formal commencement of wall construction.
In the beginning, Trump advocated a 30-foot solid concrete wall extending to at least 1,000 miles. But recently he scaled down the specification to bollard fencing or tall steel barriers.
In the 2000 miles southern border, only 700 miles have got barriers in place, which are mostly vehicle barriers and pedestrian fencing.
Trump administration officials consider that the available funds will suffice only to construct around 234 miles of new physical barrier.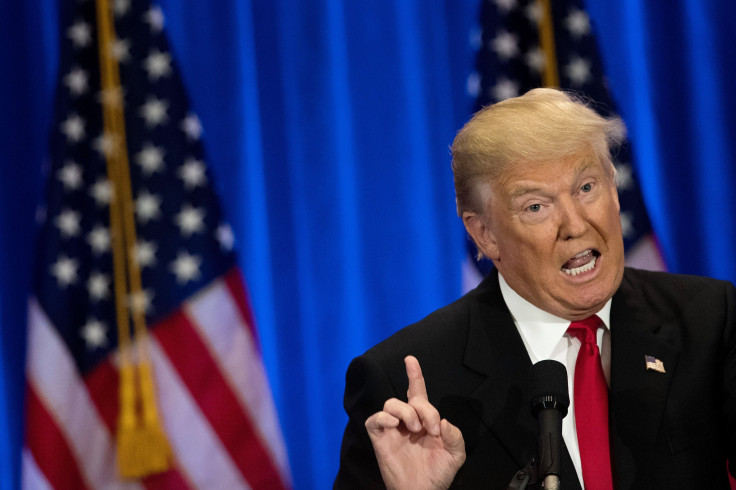 There is $1.375 billion approved by Congress and the $6.6 billion that Trump can transfer via his emergency powers.
Administration officials hope a total of more than 722 miles of the barrier can be built if additional funding flows in.
In the new request for wall funding, unlike the past, White House wants to dip into many sources. In the past, Trump asked for wall money from a single funding source: the Department of Homeland Security.
Now White House is asking for $5 billion from Customs and Border Protection (CBP) and another $3.6 billion in military construction funds from the Pentagon.
The rate of illegal border crossing is up
However, Trump's concerns on cross border illegal migration have some new data to back up. In the past few years, illegal crossover of people into the United States from Mexico had fallen, but in recent months it is showing a big spike.
The number of people taken into custody along the border jumped 31 percent in February. This is because the number of families moving to enter the United States from Central America has surged.
© Copyright IBTimes 2023. All rights reserved.