Trump Will Lose 2020 Elections If Coronavirus Spreads In USA, Goldman Sachs Warns
KEY POINTS
Goldman Sachs predicts a COVID-19 outbreak will result in Trump losing his re-election bid
It affirms Trump will beat Bernie Sanders easily
Sanders' frontrunner status might be in jeopardy if Joe Biden wins South Carolina and does well on Super Tuesday
His political foes claim president Donald Trump can't see the dangerous and imminent COVID-19 outbreak for what it really is -- a deadly health crisis that might sicken hundreds of Americans while killing scores of others. They say Trump only sees COVID-19 as a threat to his re-election.
New analysis by the Goldman Sachs Group will certainly confirm Trump in his assessment. The multinational investment bank and financial services company reports a higher likelihood of Trump's defeat on November 3 if the U.S. economy slows significantly due to the coronavirus hindering U.S. economic growth.
"If the coronavirus epidemic materially affects US economic growth it may increase the likelihood of Democratic victory in the 2020 election," said Goldman Sachs analysts led by Ben Snider in a report published Wednesday night.
Goldman Sachs didn't forecast as to who the Democrat will be that will beat Trump. As things stand after two caucuses and one primary by the Democratic Party, the clear frontrunner is avowed democratic socialist and independent candidate Sen. Bernie Sanders from Vermont.
New polls ahead of the next contest, the South Carolina primary on Saturday, show former vice president Joe Biden the clear victor. Republican Party pundits and Wall Street analysts have long said Sanders with his far left views will be easier for Trump to beat than Biden.
On the hand, Biden has always said he's the only one among the eight potential nominees that can beat Trump -- and he maybe right. His victories in South Carolina and in the massive Super Tuesday primaries in 14 states on March 3 might prove his point. Biden's winning the nomination will upend Wall Street expectations for a continuation of the current pro-business, anti-regulation and anti-tax envivonment.
Some Wall Street analysts claim Sanders' success in Iowa, New Hampshire and Nevada helped lift stocks to record highs earlier this month because investors felt he'd be easily beaten by Trump.
"Many market participants believe Trump would fare particularly well against Sanders in a general election," wrote Goldman Sachs.
The perception of an easy Trump win over Sanders helps to explain why Trump's re-election chances on prediction platform PredictIt continue to rise in tandem with Sanders ascent. It also explains why Wall Street investors can get behind a statement from Greg Valliere, chief US policy strategist at AGF Investments, who told his clients, "The stock market should be thrilled if Bernie wins the nomination."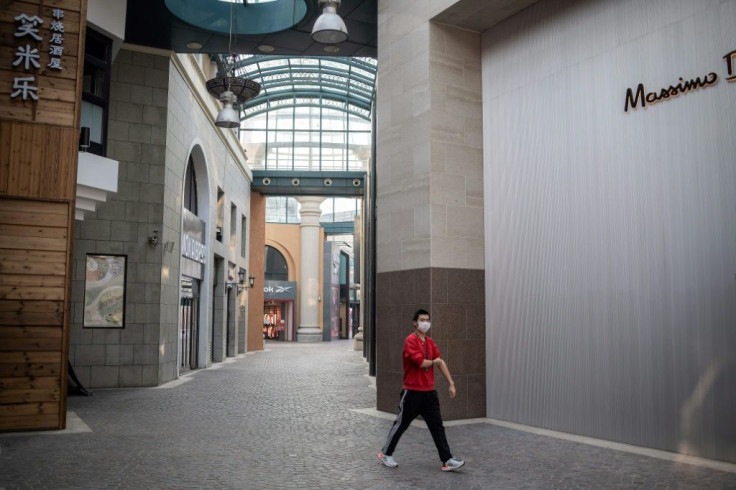 Goldman Sachs, however, cautions its clients against dismissing Sanders as a loser.
"In contrast with the prevailing market narrative, head-to-head polls show Senator Sanders would be competitive against President Trump in the general election."
A Biden win will screw Wall Street's calculations the good times will roll on, and make Trump's re-election chances far more unlikely. Biden is a moderate whose views such as those on Medicare for All clash with Sanders'. And many polls show Biden consistently beating Trump in a head-to-head match-up.
A recent RealClear Politics poll averaging results from seven of the leading poll organizations shows Biden winning against Trump, 49.7% versus 44.9%. In September 2019, that figure was 52.8% for Biden and 41.4% for Trump.
© Copyright IBTimes 2023. All rights reserved.