Trump's Hair, Shower Complaints Prompt Proposed Change To Showerhead Standards
KEY POINTS
President Donald Trump has often complained of how long it takes him to shower because of the low water pressure
The Department of Energy on Wedneday moved to assuage the president's complaints
DOE proposed a rule change that will allow citizens to use more gallons per minute

The U.S. Department of Energy (DOE) is on the brink of trashing a decade-old rule meant to conserve water and energy after President Donald Trump complaiend about his hair and showers.
Last month, Trump loudly criticized showerheads for not pumping out water fast enough so his hair can have a "perfect" bath. In response, the DOE on Wednesday announced a proposed rule change that will allow showerheads to unleash more water per minute.
The new DOE proposal will permit shower fixtures to include multiple showerheads that bypass the 2.5 gallon (9.4 liter) per minute (gpm) at 80 pounds per square inch (psi) standards set by Congress.
Trump got the DOE to act on the issue by publicly complaining about how long it takes him to shower because of the low water pressure.
"Showerheads -- you take a shower, the water doesn't come out," said Trump back in July.
"You want to wash your hands, the water doesn't come out. So what do you do? You just stand there longer or you take a shower longer? Because my hair -- I don't know about you, but it has to be perfect. Perfect."
A 1992 amendment to the Energy Policy and Conservation Act (EPCA) of 1975 mandates showerheads made in the U.S. should have a maximum flow no greater than 2.5 gpm at 80 psi. The move was designed to save water and the energy required to heat it.
Plumbing manufacturers, however, evaded the restriction by developing "multi-spray" direct-water-to-bather devices with up to six showerheads. Each showerhead complies with the 2.5 gpm flow maximum. This makes them legal.
Manufacturers also introduced "waterfalls," which technically aren't showerheads and therefore aren't subject to the rules. These systems can use up to 20 gallons of water per minute per person.
The DOE closed these loopholes in 2010 during the administration of former president Barack Obama. DoE's proposed rule change will allow the return of banned multi-spray showerheads and waterfalls.
Previously, Trump said his environmental regulators were looking to revise rules meant to conserve water and fuel that heats it in sinks, faucets and toilets. The issue has been a popular line in his myriad rally speeches in recent years.
David Friedman, vice president of advocacy at Consumer Reports and a former DOE official, said there's no need to change the rules because tests show today's shower heads "achieve high levels of customer satisfaction," while saving money.
About 75% of showerheads on the market use 20% less water than the maximum allowed under law. Some fixtures use just 70% of the flow allowed under the law.
"The new plan is a gimmick in search of a problem," wrote Andrew deLaski, executive director of the Appliance Standards Awareness Project.
"Complaints about inadequate showerheads were frequent decades ago ... But for many years now, we've had a fix for poorly performing models."
Critics were quick to call Trump's push for the changes a waste of water, energy and time.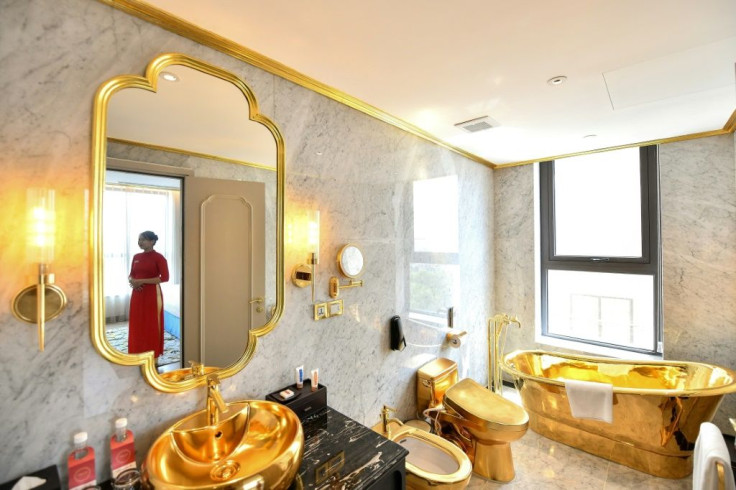 © Copyright IBTimes 2023. All rights reserved.