Trump's Love Life: First Lady Melania Trump Urged To Divorce The President And Flee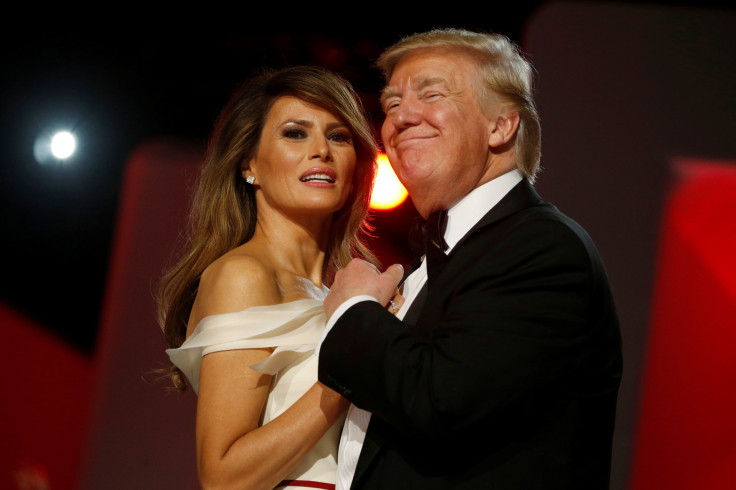 President Donald Trump's love life piqued the interest of the entire country after rumors that the president and his wife Melania Trump were not sharing the same bed. Comedian Rosie O'Donnell on Wednesday went a step ahead to advise the first lady to leave the president to save herself.
Melania, 46, posted a tweet to her official Twitter account, @FLOTUS, on Wednesday. It read, "I urge you to not be afraid to fail - as failure will never have the power to define you, as long as you learn from it."
Read: Melania Trump's Key To A Happy Marriage Is Using A Separate Bathroom
O'Donnell, who has been involved in a longstanding feud with the president, was quick to respond to Melania's tweet, telling her that she must follow her own advice and divorce her husband. She urged the first lady to run away, taking 11-year-old son Barron and her parents along with her.
Trump and O'Donnell have engaged in a recurring war of words since 2006, with the New York-based comedian calling the then construction mogul a "snake-oil salesman," and taking digs at his two failed marriages — with Ivana Trump and Marla Maples.
Trump also went on to call O'Donnell "a real loser" and a "pig" as he threatened to sue her for saying he had gone bankrupt. He reportedly said, "I look forward to taking lots of money from my nice fat little Rosie."
O'Donnell's advice to his third wife comes soon after an unverified Us Weekly report suggested that there was trouble in paradise for the Trumps as it claimed that the Trumps sleep alone in separate beds, refusing to "spend the night together — ever."
The rumors were refuted by the couple's friend and wife of developer Richard LeFrak, Karen LeFrak, who said that Trump and Melania were happy together, contrary to the reports.
"Mrs. Trump is enjoying her life and new role," Karen said in an interview with the Washington Post. "[She and her husband] are very happy! Their relationship is great. All these rabid rumors about her and their relationship are laughable and fictional."
© Copyright IBTimes 2023. All rights reserved.