Trumps' Love Life: What Melania And Donald's Body Language Says About Their Marriage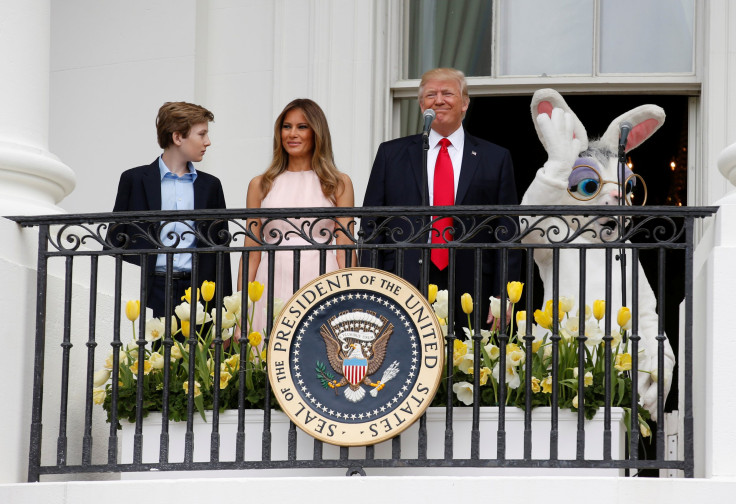 The topic of the first couple's body language has been a consistent source of discussion before President Trump took office in January.
Handshakes, hugs and the general body language between the first lady and the president have been studied and analyzed. But one glimpse at photos of the couple from over the past few months suggest why. While it's never certain what happens behind closed doors, public images reveal that the couple rarely walk together side-by-side and – even more rarely – hold hands.
While the assessment of their public interaction obviously can't confirm what happens behind closed doors, the couple's body language offers a glimpse into how the two interact.
READ: 5 Things About Donald & Melania Trump's Relationship That Don't Seem To Be Right
Body language experts have determined that Trump prefers to take charge and enjoys being perceived as the alpha. But Melania has also made it clear that she can take charge.
The body language analysis kicked into overdrive this week when a video clip of the Trumps at the White House Easter Egg Roll quickly turned into a memorable gif. During the national anthem, Melania had to nudge her husband ever-so-slightly so he would place his right hand over his heart.
"He doesn't seem to know what to do," Patti Wood, a body language expert, told International Business Times, referring to Trump's sheepish grin and reaction to Melania's nudge. Wood also pointed out that it looked as if the first lady had prompted her husband in the same manner – many times.
"It feels like she's done this kind of thing before," Wood said in her assessment of Melania. "It's as if she has corrected him many, many times."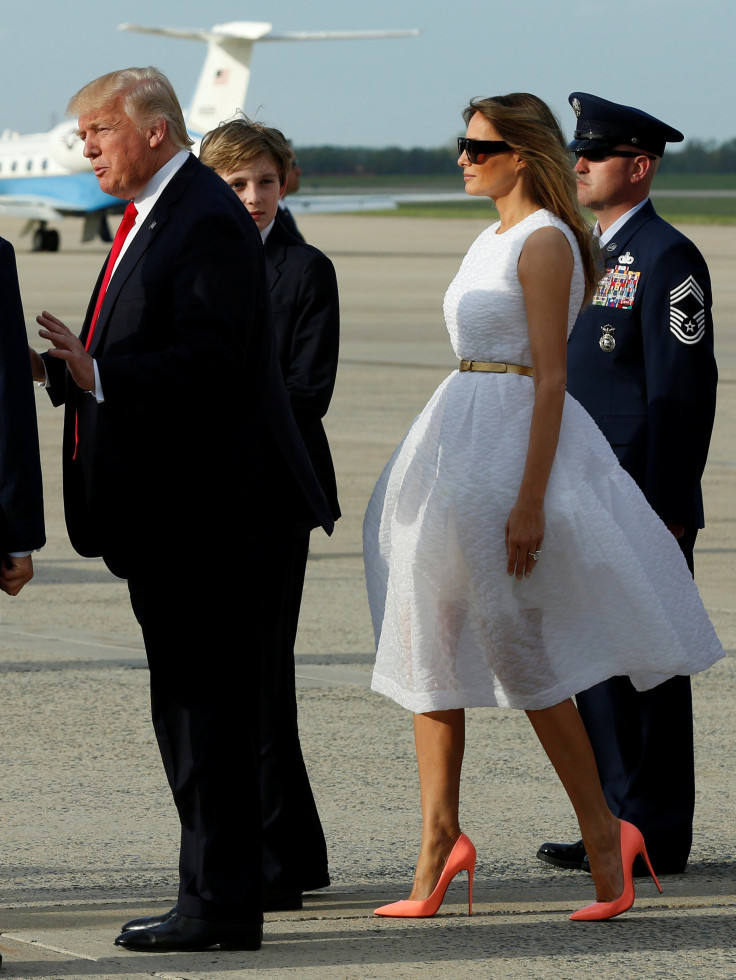 "There's a lot of physical distance between Melania and Donald when she [has him] put his hand over his heart," Dr. Lillian Glass, another body language expert and an authority in communication and on the psychology of human behavior, told IBT in a phone call.
Dr. Glass acknowledged that in previous pictures, there was a lot of physical distance between the first couple.
"There is a rigidness about her," she said.
Wood agreed in the assessment of the White House Easter Egg Roll that Melania looked "incredibly tense."
Whether the rigidness is due to genuine discomfort or for keeping up public appearances remains to be seen.
Prior to the White House Easter Egg Roll, an expert also offered their two-cents about how the couple walks together and what their physical distance could mean. An etiquette expert, Jacqueline Whitmore, told the Huffington Post that Trump being strides ahead of his wife "could be perceived as a sign of disrespect."
Despite their somewhat forced and awkward public interactions, the pair appears to agree on one thing: keeping up a formal public appearance.
© Copyright IBTimes 2023. All rights reserved.