Trump's No Immigrant Left Behind Policy Targets Vietnamese Refugees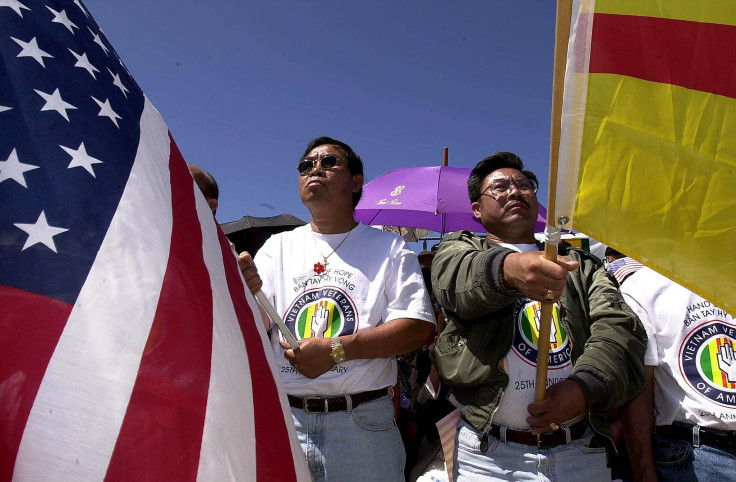 They do not want to leave and they don't have anywhere to go. The country where they were born refuses to accept them, and until just over 14 months ago, the country where they have spent at least the last 20 years had not tried to send them back to a place most of them do not remember.
This story is being co-published with Capital & Main
But Donald Trump campaigned on leaving no immigrant behind, and since he became president, U.S. Immigration and Customs Enforcement (ICE) has begun detaining refugees from Vietnam who have been long-time residents of the United States. And ICE has begun these detentions despite the fact it has nowhere to send them.
Since Trump's inauguration, ICE has arrested at least 45 Vietnamese immigrants who came to the U.S. before 1995, when the U.S. and Vietnam restored diplomatic relations, said Phi Nguyen, litigation director for the Atlanta chapter of Asian Americans Advancing Justice. Nguyen's organization filed a lawsuit in February challenging these detentions. Those detained have criminal convictions—often for minor offenses—and existing deportation orders but, according to a memorandum of understanding (MOU) between Washington and Hanoi, they cannot be sent back.
Those people are now being held in ICE detention indefinitely, Nguyen said, "stuck in this weird immigration purgatory where you don't have legal status, but you're not deportable." She said her organization is working to get them out while the courts consider the group's lawsuit.
"I have spoken to some people who have been there over a year now," Nguyen added. The vast majority came as children, some airlifted out by the U.S. government itself after American troops were withdrawn in 1973. Many others escaped by boat in the years that followed. Some are the mixed-race children of U.S. soldiers, Amerasians who were widely discriminated against by a society that dismissed them as "children of the dust" — products of fraternizing with the enemy — often growing up on the streets.
Most of those facing deportation are now married, have children of their own and were, "up until recently, pretty secure in their future," Nguyen said.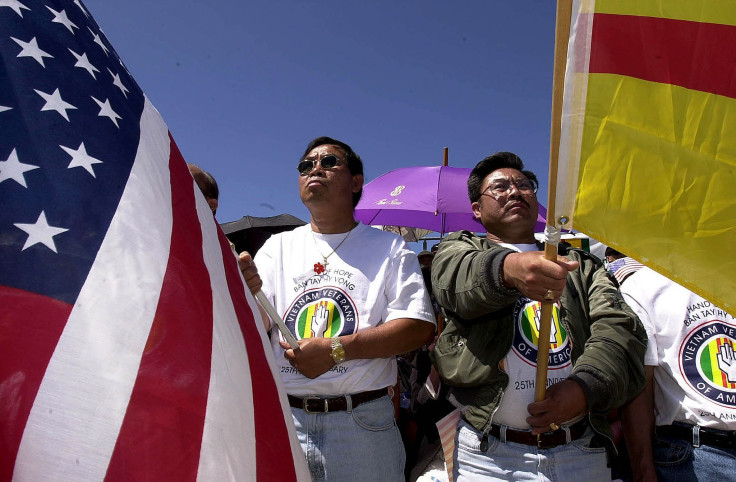 Katrina Dizon Mariategue, head of immigration policy at the Southeast Asia Resource Action Center in Washington DC, said her group did not receive many reports about Vietnamese refugees being detained before Trump took office. But since then, there has been a flood.
"It just seems like they're trying to deport as many people as possible, regardless of what the MOU says," Dizon Mariategue said. And with improved U.S.-Vietnam relations, that MOU may not be long for this world. The U.S. and Vietnam have been growing closer in recent years. Last year Prime Minister Nguyen Xuan Phuc became the first Southeast Asian leader to visit the Trump White House, and Trump later visited Hanoi in November, where the two governments agreed to deepen their security cooperation.
The former U.S. ambassador to Vietnam, Ted Osius, quit his job over the issue last fall. In a piece for the April edition of The Foreign Service Journal, published by the association that represents career foreign service employees, Osius recounted how he "was asked to press the government in Hanoi to receive from the United States more than 8,000 people, most of whom had fled South Vietnam on boats and through the jungle in the years immediately following the war."
Osius wrote that he found the policy "repulsive," fearing some of those returned would be subject to human rights abuses. "I voiced my objections, was instructed to remain silent, and decided there was an ethical line that I could not cross if I wished to retain my integrity," he wrote.
ICE does not keep track of when Vietnamese immigrants it seeks to remove first arrived, said agency spokesperson Brendan Raedy. But it is deporting more of them. In fiscal year 2017, "ICE removed 71 Vietnamese nationals to Vietnam," Raedy said, twice the number that was removed the year before. "As of December 2017," he added, "there were 8,600 Vietnamese nationals residing in the United States who are subject to a final order of removal, of whom 7,821 have criminal convictions."
Most of those Vietnamese nationals are not currently detained, but the prolonged detention of any who came before 1995 is a new development. Another change Dizon Mariategue says is that her group is no longer in the business of highlighting detainees' individual cases for campaigns aimed at swaying ICE's bosses in Washington. Now the thinking is that highlighting those cases will only serve to expedite their removal.
But the stage for refugees who arrived before 1995 to be deported to Vietnam had been set before Trump, during President Bill Clinton's administration, shortly after Washington and Hanoi normalized relations.
In 1996, under Clinton, a Democrat, a Republican-controlled Congress made green-card holders automatically deportable if convicted of what is termed an "aggravated felony" under immigration law. Those offenses range from rape and murder to what would normally be misdemeanor petty theft or minor drug possession.
Under immigration law, an "aggravated" felony need not be aggravated or a felony in the jurisdiction where it was committed. All that is required is that Congress has labeled it an "aggravated felony" regardless of how trivial or non-violent the offense. And if Congress adds an offense to the list of "aggravated felonies," that addition applies retroactively to convictions before the offense was added.
According to Human Rights Watch, the two relevant bills passed in 1996—the Antiterrorism and Effective Death Penalty Act and the Illegal Immigration Reform and Immigrant Responsibility Act—contravene international law. Under the United Nations Convention relating to the Status of Refugees, Human Rights Watch notes, no one can be deported to countries where they face potential persecution unless they have been convicted of a "particularly serious crime" and still pose "a danger to the community."
The 1996 laws changed that provision by allowing refugees to be automatically deported to places where their lives may be in danger, based on as little a drug offense — a change that legislators applied retroactively.
"It basically eliminates the ability for immigration judges to hear your case," Dizon Mariategue said. "It is a very black-and-white policy: Sentence everyone to deportation no matter what their background or the circumstances are."
Now, a judge cannot even hear about potential mitigating circumstances, such as having fled as a kid on a boat from a homeland devastated by the U.S. military and having grown up in poverty in a strange country. For those convicted of an "aggravated felony," there is not even a hearing to air those circumstances. And once removed, the only way to ever come back is to obtain the consent of the U.S. attorney general.
Clinton signed those 1996 bills into law even though he and Congress were aware of the pain that would be caused. In a signing statement, Clinton accused Congress of making "a number of major, ill-advised changes in our immigration laws having nothing to do with fighting terrorism," noting that lawmakers had chosen to "eliminate most remedial relief for long-term legal residents." He pledged his administration would work to change that.
Twenty-two years later, no change has come, at least not for the better.
Copyright Capital & Main
FOR FREE to continue reading
✔️ Unlock the full content of International Business Times UK for free
offer available for a limited time only
✔️ Easily manage your Newsletters subscriptions and save your favourite articles
✔️ No payment method required
Already have an account?
Log in
© Copyright IBTimes 2023. All rights reserved.