Trump's Truth Social App Fails On Launch Date, Users Faced Multiple Errors
KEY POINTS
The Twitter-like social media platform went live on Apple's App Store on Sunday
Many users received an error message while trying to create an account
The Truth Social logo closely resembled the logo of a UK-based trucking analytics company
Former President Donald Trump's new social media platform Truth Social flopped on launch day due to multiple technical errors.
The Trump-created Twitter-like social media network went live on Apple's App Store on Sunday evening. However, many people who downloaded the app found it impossible to create accounts, with it displaying an error message that urged them to try again at a later time.
Some users who successfully created an account could still not use the app and were moved to a waitlist that grew to over 160,000 users.
"Due to massive demand, we have placed you on our waitlist," a red error warning read.
On Monday morning, developers of Trump's Truth Social posted a web status notice on its website, which read: "Due to the overwhelming demand at launch, we are currently rate-limited on onboarding new users to the platform. We are working to increase signup capacity for onboarding and will continue to update this status as capacity increases."
Trump's new social media platform could also face legal trouble after Twitter users noticed similarities between the Truth Social logo to that of Trailar, a trucking analytics company based in the United Kingdom. Matthew Summers, the company's head of marketing, said they are now exploring the legal options available to protect their brand, according to The Daily Beast.
It is unclear when the application will be fully operational. Devin Nunes, CEO of Trump Media & Technology Group and former Republican congressman, said they hope the new app will be released fully in the United States by the end of March.
"Our goal is, I think we're going to hit it, I think by the end of March we're going to be fully operational at least within the United States," Nunes said.
Trump first announced plans to launch his own social media app in October 2021 after he was banned from several platforms -- including Twitter, Facebook and YouTube -- following his role in inciting the deadly insurrection at the U.S. Capitol on Jan. 6, 2021.
Truth Social is marketed as a "big tent" social media platform where users are encouraged to have a "free and honest global conversation without discrimination against political ideology."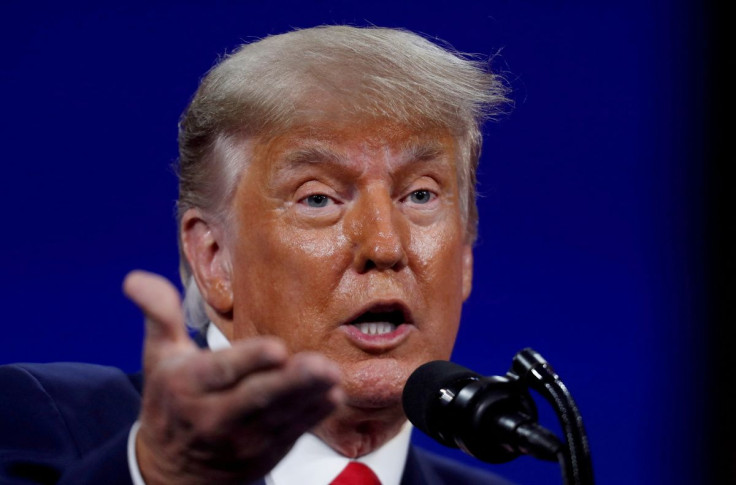 © Copyright IBTimes 2023. All rights reserved.