Truth About Ellen DeGeneres, Portia De Rossi Marriage Shocker: Couple Reportedly Reignited Spark
KEY POINTS
Ellen DeGeneres and Portia de Rossi reportedly reignited their spark
Ellen DeGeneres and Portia de Rossi disappointed America
Ellen DeGeneres and Portia de Rossi's marriage and relationship
Ellen DeGeneres and Portia De Rossi have reportedly reignited their spark.
New Idea published a shocking report about DeGeneres and de Rossi's marriage. The couple, who have been married for over 11 years, allegedly were at a breaking point last year, but they are now stepping into a positive direction in their relationship.
"They look and act like they're back in sync. 'It's like they've fallen in love all over again," a source said.
"This time last year, they were fighting like the banshees. There's hope for them yet!"
The unnamed source said that the couple had a falling-out because they agreed to scale back on work and move to de Rossi's native country. However, the comedian signed for another season of her talk show which made her wife unhappy. The source said that it "really pushed them to the brink on a few occasions." But this year, things have been different for the couple.
"But now they've made a firm decision to just let go of the bad vibes. No more jealousy and bickering and instead, more date nights and weekend retreats, just the two of them. They really do care about each other, more than they even realised and they're trying hard to put more back into their marriage," the insider added.
However, one should take the report with a grain of salt because the reports about DeGeneres and de Rossi having a falling-out were not true in the first place. The couple's relationship has always been good according to legit sources.
Also, this isn't the first time strange things about their marriage made headlines. Last week, In Touch reported that they have bizarre practices to keep their marriage going. DeGeneres allegedly cut off her long-time friends and has not talked to them for years. The pair is also reportedly out of touch and has become more and more eccentric.
De Rossi said in a previous interview that they just laughed off the different rumors about their marriage. She said they didn't really care. However, she was surprised that those types of news have become acceptable.
"I thought, 'Wow, this is great that I'm pregnant, not pregnant, divorced, not divorced, whatever. That means there is an acceptance for this," de Rossi said.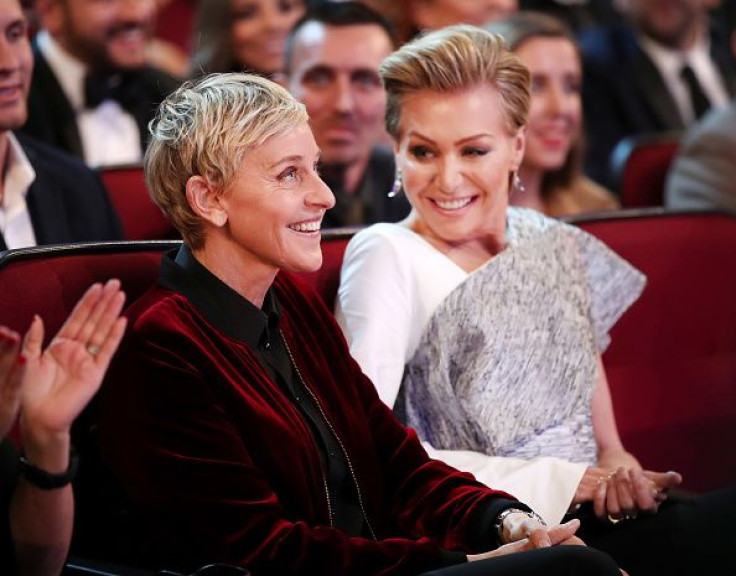 © Copyright IBTimes 2023. All rights reserved.