Truth About Gwen Stefani, Blake Shelton's Secret Wedding In Reno, Nevada Last Year
Gwen Stefani and Blake Shelton's wedding speculations have been making rounds for quite some time now. The couple has been, allegedly, planning for their big day while trying to get pregnant with their first baby together. There were even rumors saying that the two have, already, tied the knot in secret.
Globe claimed that Gwen and Blake "eloped" in Reno, Nevada, last year. There, the pair, reportedly, exchanged their wedding vows in a hotel room. The tabloid even cited a source claiming that "it was the way they wanted it."
However, earlier this month, Gwen Stefani has made it clear that she and Blake Shelton are not engaged yet. The "Hollaback Girl" singer was asked about the never-ending speculations about their alleged engagement during the 2019 People's Choice Awards in Santa Monica, Calif.
"It might be a real ring, a real diamond but it's not a wedding ring. No, no," Gwen revealed to E! News. "It actually doesn't fit over the glove on this hand so I put it on this hand. But good, right?" she went on.
Gwen Stefani even assured that her avid followers would, absolutely, know when she and Blake Shelton have engaged already. The former wife of Gavin Rossdale even teased that she would, surely, make a proper announcement when the time comes. "When I have something to say, I'll say it," Gwen said.
With Globe's history of making up stories based on the accounts of its unnamed sources, it comes as no surprise that the tabloid is reporting another groundless claim sans concrete pieces of evidences. Hence, avid fans of Gwen and Blake should take these rumors lightly until everything is proven true and correct.
Meanwhile, Gwen Stefani revealed, during a recent interview, how Blake Shelton won over her and her three kids – Kingston, 13, Zuma, 11, and Apollo, 5 – during their first trip to his ranch in Oklahoma. The "Rich Girl" hitmaker said she knew she got herself a "real man" when Blake dragged a fallen tree off the road.
"We are from Anaheim (in California), so we'd never seen even trees before... We're driving and Blake is in his truck and there's a tree that had, like, been blown down by the wind and Blake gets out... and he gets in the back of his truck and he has, like, a big chain," Gwen Stefani said. "He wraps it around the tree and pulls it (out the way), and my whole family is like, 'Oh my God, he's a man!" she added.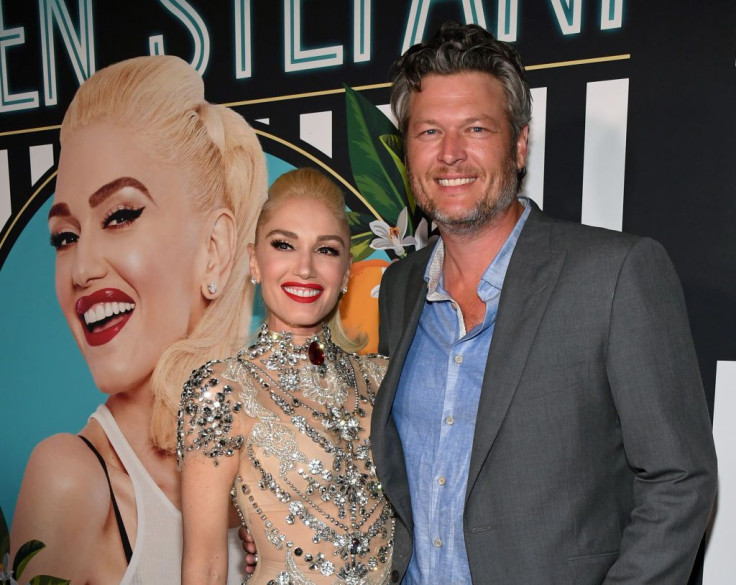 © Copyright IBTimes 2023. All rights reserved.