Truth About Jennifer Aniston, Charlize Theron Fighting Over Brad Pitt Rumors
Is Jennifer Aniston fighting against Charlize Theron over ex-husband Brad Pitt? A tabloid has claimed that tensions are brewing between Aniston and Theron, but this rumor has now been debunked.
The National Enquirer has put out a story claiming that Aniston is "going to war" with Theron, who was recently rumored to be Pitt's new girlfriend. The report claimed that Aniston has repeatedly texted Theron, asking about the latter's "relationship" with her ex.
The "Friends" star and South African actress reportedly flung "brutal insults" at each other, according to an unnamed source, to the point that Theron blocked Aniston's number and ordered Pitt to do the same. The questionable tipster further claimed that Theron and Pitt are still enjoying the honeymoon period of their supposed relationship and have been meeting up "at least twice a week."
National Enquirer's so-called source also predicted that there could be a "showdown" between Aniston and Theron at some point, which makes Pitt extremely "stressed." Theron has reportedly given Pitt an ultimatum to stop Aniston from attacking her or she'll "walk away."
The National Enquirer has proven itself to be unreliable time and time again, so it's no surprise that this latest report about Aniston, Theron and Pitt is also completely fabricated. Pitt's rep has already confirmed with Gossip Cop that the actor is not dating Theron.
Aniston's spokesperson also said that there is no truth to the claims, and a source within Theron's camp agreed that the report is false.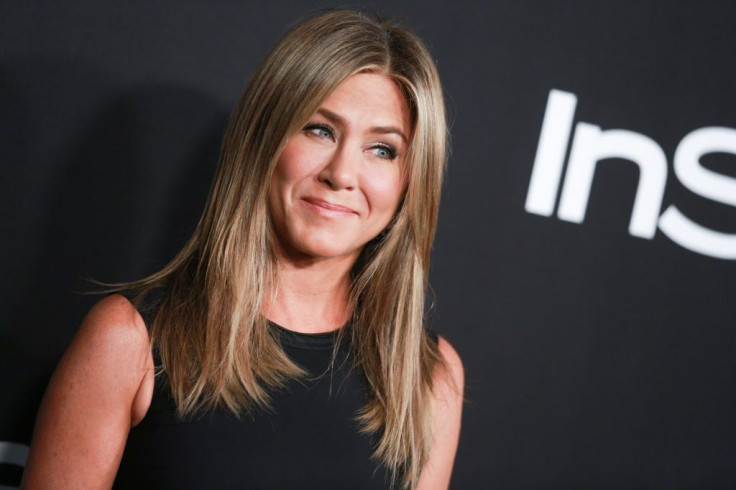 This outrageous story comes after UK tabloid The Sun published a report over the weekend claiming Theron and Pitt have been dating for almost a month now. Angelina Jolie's ex-husband reportedly met up with Theron at Chateau Marmont in Los Angeles on Saturday for some drinks, and they flirted and showed some major PDA.
However, a source told People magazine that while the two did meet at a commercial shoot half a year ago, they have never been romantically involved.
© Copyright IBTimes 2023. All rights reserved.