Truth About Nicole Kidman, Keith Urban's Marriage Amid 'Mystery Woman' Rumors
A recent report claiming singer Keith Urban was having marital problems ever since he was allegedly seen out with a "mystery woman," — whom he falsely identified as his sister at the time — was debunked by Gossip Cop.
Internet went into frenzy last week after a retired teacher named Ruth Reed wrote in a Facebook post that she had picked up Urban's tab at a New Jersey Wawa after his credit card got declined. But that's not the part of her post that set social media abuzz. It was this part:
"He thanked me and asked my name. I asked him his and he told me it was Keith. I said that he did look like Keith Urban. He said he was." Reed wrote. "I didn't believe him. I asked where Nicole [Kidman] was and who was the lady [he was with]. He told me it was his sister."
As it turned out, Urban did not have a sister. So, understandably, gossip mongers got busy guessing who the mystery woman was.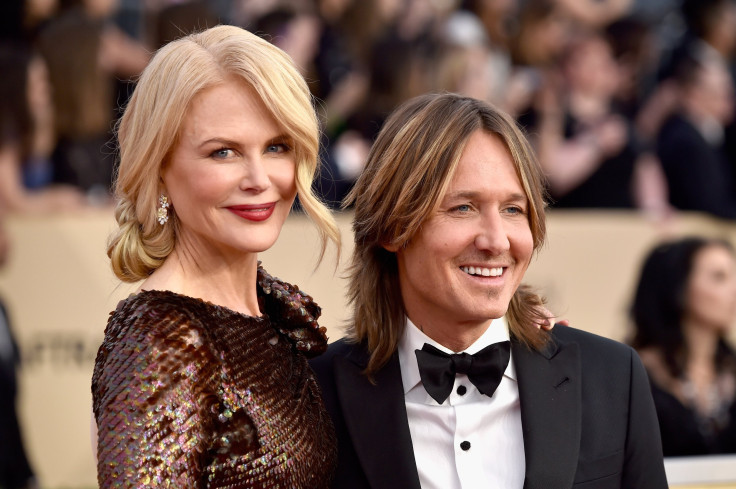 Cashing in on the ongoing rumors, In Touch magazine published an article in August titled "Keith's Lie," where the publication claimed their marriage, which was already on a rocky ground due to Urban's history of addiction and visits to the rehab, was one blow away from getting destroyed. And Keith's supposed lie about the woman he was with on the day he met Reed could be that blow.
"Lack of trust has always been a major factor in their marriage," an unnamed source told In Touch. "If Nicole found out Keith lied to her about another woman, she'd be furious."
While "Nicole feels like she constantly has to go overboard defending their marriage," the "Golden Compass" actress' "constant fear" that her husband would cheat on her makes the "Blue Ain't Your Color" artist "feel constantly smothered and suffocated," the insider added.
"This incident is a game changer. It seemed he tripped up by saying it was his sister when he doesn't have a sister. A scandal like this is the last thing their marriage needs right now," the insider concluded.
Since the so-called scandal hinged on the identity of the mystery woman, Gossip Cop reached out to a representative of Urban, who clarified the matter.
"Well 'assistant' is awfully close to 'sister.' It was his personal assistant. He was there with his tour manager as well," the rep said.
This means that there was a possibility that Reed misheard the word "assistant" and confused it with "sister." And if it was indeed Urban's assistant with him that day, there was little chance that Kidman had no knowledge of it.
As for the marital drama that the couple is allegedly experiencing due to the mystery woman, there is no shred of evidence to support the rumor except for In Touch magazine's unidentified source. Kidman continues to share adorable posts of her husband, including one last week where Urban appeared to be recording a song in the bathroom of their hotel — all of which suggested their marital life was going just fine.
© Copyright IBTimes 2023. All rights reserved.