The Truth About Nikki Bella's Feeling Towards John Cena After Their Break Up
Nikki Bella opened up about how she feels about her ex-fiancé, John Cena, moving on with another woman on Wednesday. The couple broke off their engagement in April and Cena was seen cuddling up to Shay Shariatzadeh, an engineer, in Canada in March.
Bella, 35, is dating Artem Chigvintsev, her "Dancing With the Stars" partner, which she announced in January via Instagram just days before Cena was spotted out with Shariatzadeh. She was in a relationship with Cena, 41, for six years.
Bella broached the topic of Cena's new relationship on "The Bellas Podcast," with her sister Brie.
"He's one of the people, besides you, Brie, who's made me an amazing person," she said. "But because of how sad and how much I hurt him, when I saw the big smile on his face, I felt happy for him. I am very happy for him. As long as John is happy, I'm happy.
But Bella had a stern warning for Shariatzadeh as she said, "Let me tell you, she breaks his heart? Wow. I will rack attack her in a heartbeat."
Bella, however, wasn't totally surprised that Cena moved on after their breakup as the couple was open about seeing other people.
Bella said during her podcast her and Cena "had talked about it. That's the other thing. It's like, maybe that's why it didn't hurt me. I think I was just really curious to see who he was going on dinner dates with, which, you know, they'll never be like ours. Just kidding!"
The WWE wrestler didn't seem to have any regrets about ending her relationship with Cena as she said, "our time wasn't right." But she didn't count out a reconciliation as she said, "Who knows, can timing be right for us in the future? Maybe, maybe not. Are we meant for other people? Maybe.
"That's the thing about love. I think when you're on a reality show and you put your love out there, we get judged on it so hard and people only see us together. … I have to see why I wasn't happy and him, the same. Sometimes you learn that way and that's how people get back together but you grow that way."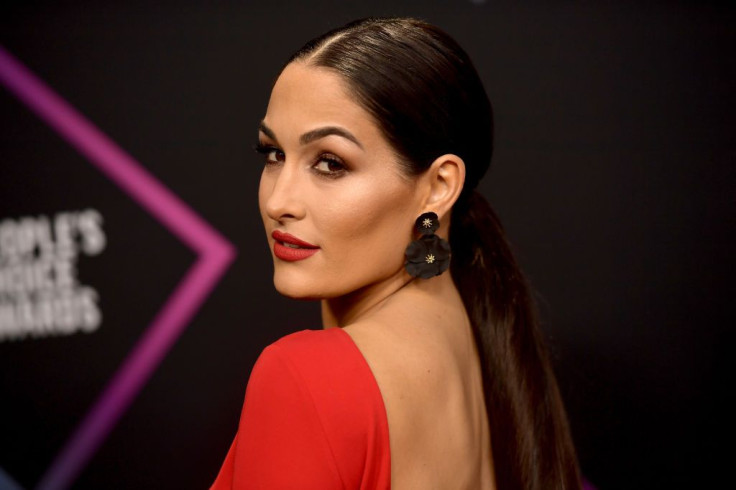 © Copyright IBTimes 2023. All rights reserved.