Truth About Prince Charles Laughing At Harry's Face, William Calling Meghan 'Two-Bit Actress'
KEY POINTS
Prince Charles allegedly laughed at Prince Harry's face
Prince William is rumored to have called Meghan Markle a two-bit actress
Meghan Markle allegedly manipulated Prince Harry to quit by promising to give him another baby
The controversy surrounding Prince Harry and Meghan Markle following their exit seems to have no end. In fact, the royal couple is continuously being pitted against some members of the royal family.
Radar Online recently ran a story with a soap opera-like headline: "Meghan & Harry Chased Out – 'Don't Come Back!'" The tabloid's story revolves around the crisis talk organized by Queen Elizabeth II last week.
Prince Charles and Prince William were also in attendance. However, Markle wasn't there. But according to the dubious story, Markle actually made it to the meeting in Sandringham, and Kate Middleton and Camilla Parker Bowles also showed support for their husbands.
This is unlikely because Markle was in Canada with her 8-month-old son, Archie. And she was even spotted driving the airport on Saturday.
The tabloid also claimed that Prince Charles laughed at Prince Harry's face when the latter said that they want to be financially independent of the royal family. Prince William also allegedly criticized Markle by calling her a two-bit actress.
Markle has been at the center of criticisms ever since she and Prince Harry made the announcement because she is being blamed for it. Multiple tabloids have called the "Suits" alum manipulative.
But Radar Online took one step further by saying that Markle managed to convince Prince Harry to step back from his royal role by promising to have another baby with him this year.
Speculations regarding Markle's second pregnancy have been rife throughout the past couple of months. However, no announcement has been made, which could only mean that she isn't expecting just yet.
Bookmaker Coral's spokesperson John Hill recently told Express that 2020 will be all about transitioning for the Duke and Duchess of Sussex. And Markle may indeed get pregnant at any point in the year, but she isn't expecting just yet.
Meanwhile, Radar Online's unfounded claims seem to contradict their previous statement about Prince Harry and Markle's relationship. Last month, the tabloid claimed that the royal couple split that's why the Queen urged them to go on a six-week break.
If the Duke and Duchess of Sussex just split months ago, it is unlikely for Markle to manipulate her husband by promising to give him another baby.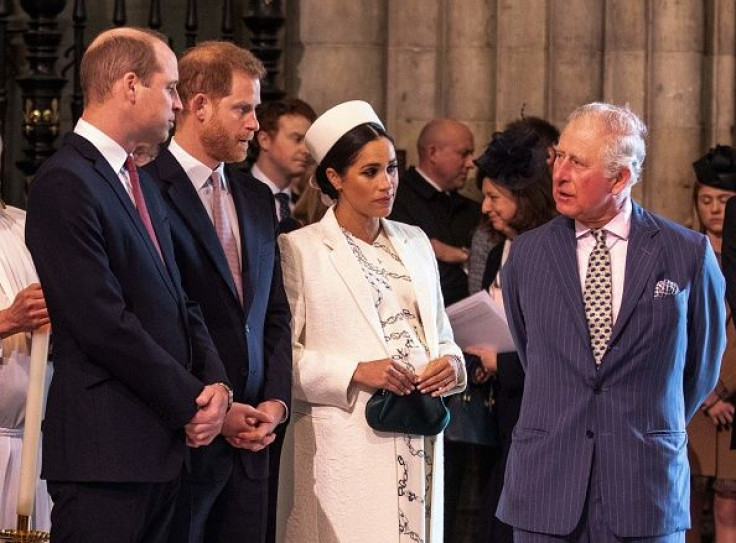 © Copyright IBTimes 2023. All rights reserved.