Truth About Rumors Angelina Jolie Is Forcing Her Kids To Wear Hand-Me-Downs
Angelina Jolie is rumored to have been forcing her six children to only wear hand-me-downs and eat cheap food.
The absurd claim came from a tabloid, and an unnamed insider also said that Jolie doesn't allow her kids to wear clothes that didn't come from thrift stores. And as such, Maddox, Pax, Zahara, Shiloh, Vivienne, and Knox resent their mom.
"They're hanging out with celeb friends like Millie Bobby Brown, who's dressed in head-to-toe designer garb," the unnamed insider said.
However, it seems that the rumors are far from being accurate. Jolie or her rep have not confirmed the claims. Additionally, Shiloh also made headlines recently for wearing stylish Versace shorts during her solo outing.
Jolie isn't also resented by her kids. In fact, she recently traveled to Cambodia with Maddox to celebrated her adopted son's 18th birthday. Jolie and Maddox's photo shows them sitting beside each other, and they also look very happy to be together.
Meanwhile, there have also been ongoing rumors claiming that Jolie wants her six children to only eat cheap food. The unnamed source said that Jolie and Brad Pitt's kids are surviving on cheap TV dinner that includes canned soup and frozen hotdogs.
However, this is another inaccurate claim because every now and then, Jolie is photographed grocery shopping with her children. The youngsters have also been seen with Starbucks drinks, which means that Jolie can afford to splurge and buy her kids the food that they want.
Several other rumors have also been surrounding the "Maleficent" star. Weeks ago, another tabloid claimed that Jolie and Jennifer Aniston are at odds with each other. Aniston was rumored to have gotten back together with Pitt, which reportedly upset Jolie.
According to an unnamed source, "The Eternals" was so upset with Aniston that she decided to reach out to the actress' ex-husband, Justin Theroux, to spite her. However, this didn't also happen. Pitt and Aniston didn't also get back together.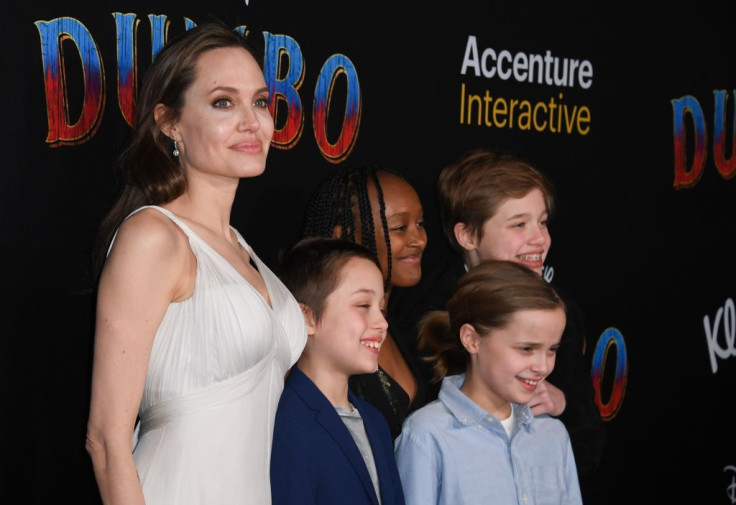 © Copyright IBTimes 2023. All rights reserved.