Truth Behind Jennifer Aniston, Brad Pitt Reported Wedding In France
KEY POINTS
Jennifer Aniston and Brad Pitt are reportedly planning to wed in France
Aniston was reportedly spied at a secret dress fitting at a luxury Beverly Hills
Brad Pitt and Jennifer Aniston are good friends
Jennifer Aniston and Brad Pitt are reportedly planning to get married in France.
Aniston and Pitt got married in 2000 and divorced five years later. Both went on with their second marriages with Justin Theroux and Angelina Jolie, which also ended in separation. Now that the "Ad Astra" actor and "Murder Mystery" actress are both single, their fans are hoping for them to get back together.
According to New Idea, Pitt and Aniston are planning to tie the knot for the second time. They are reportedly planning to have their wedding ceremony at Pitt's Château Miraval estate in France.
The publication shared photos of Pitt and Aniston wearing white outfits. Aniston was reportedly spied at a secret dress fitting at a luxury Beverly Hills boutique. The "Cake" star wanted things to be low-key, so she visited the salon when it was closed to the public.
During Aniston's visit, only a handful of seamstresses were reportedly in attendance. The 50-year-old actress stayed their for an hour as they worked on the dress design which featured an elegant fitted bodice and flowing skirt that complemented her physique. Aniston was also photographed examining the alterations of her dress as she put it on in front of the mirror.
However, one should take the report with a grain of salt. Based on the photos provided by the publication, Aniston wore a white dress. It turned out that it was not a wedding dress because she wore it at the Screen Actors Guild Awards. Daily Mail shared several shots of Aniston at the award ceremony in different angles and she donned the same white gown as the photos published on the tabloid.
Second, this isn't the first time, Pitt and Aniston were rumored to be getting married again. In 2018, there were claims that Pitt and Aniston reconciled and decided to make their reconciliation official by exchanging vows during their alleged romantic getaway in Paris. The claim was not true. In the first place, Pitt and Aniston are never back together. The exes are not dating, but they are good friends.
A few weeks ago, Pitt and Aniston attended Golden Globe Awards. Pitt was asked about the possibility of running into Aniston and he admitted that he had no issues with it and even called his ex-wife a "good friend."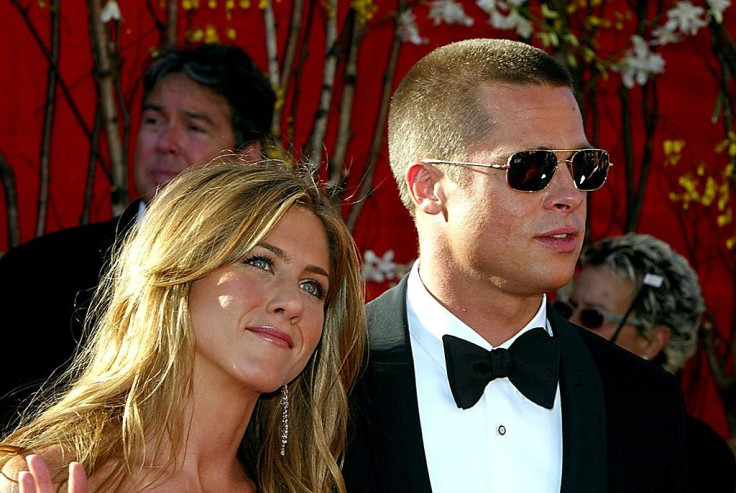 © Copyright IBTimes 2023. All rights reserved.