The TSA Reports Over 1,000 Officers Have Been Diagnosed With Coronavirus
KEY POINTS
The Transportation Security Administration reported more than 1,000 employees tested positive for coronavirus, more than 900 of whom are security officers
New guidelines have been put in place to try and better protect officers and travelers, including mandating face shields along with face masks and washing or changing gloves between passenger checks
There is still concern among some TSA officers enough has not been done
The Transportation Security Administration said 1,018 employees had been diagnosed with coronavirus as of Friday, with more than 900 of them screening officers who have regular contact with airline passengers. Of the 1,018 employees, six have died .
The figures come as the TSA unveiled plans to better protect employees and passengers after a whistleblower complaint by TSA Federal Security Director Jay Brainard in June.
"He charges that TSA has failed to provide a centralized, proactive response to the pandemic through adequate guidance, authority to enforce public health controls and resources such as personal protective equipment (PPE), authority and basic sanitation controls to prevent unnecessary spread of the COVID-19 virus to airport passengers," Brainard's attorney said in a letter to the U.S. Office of Special Counsel.
It continued: "[This] demonstrates a substantial likelihood of gross mismanagement, a substantial and specific danger to public health and safety, and abuse of authority."
In response, the TSA offered new guidelines that included washing or changing gloves between passenger checks, asking passengers to place "loose items" in bags instead of bins, putting up transparent screens at check-ins, and requiring security officers to wear face shields along with face masks.
However, concern remained among TSA officers.
Air travel numbers have slowly been rising since they collapsed in the first months of the pandemic, with 2.7 million air travelers reported during the Fourth of July weekend. In turn, this forced the TSA to bring more officers back to work.
"Right now they're bringing people back to work and the social distance is not in total effect," Hydrick Thomas, the president of the TSA officers' union, told the Washington Post. "Employees are still complaining there's too many of them in one area."
Despite these concerns, TSA spokesman R. Carter Langston assured steps are being taken internally to protect the health of its officers and travelers.
"Most importantly, we take the responsibility to protect both passengers and our employees from COVID-19 very seriously," Langston said in a press release. "Internally, we are consistently communicating about our COVID-19 mitigation efforts to help contain community spread of the COVID-19 virus."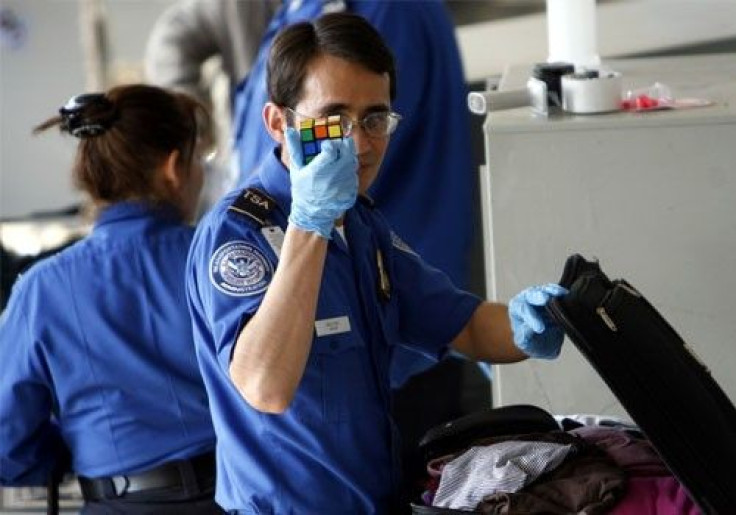 © Copyright IBTimes 2023. All rights reserved.