TSA Shutdowns And Delays: How Will Air Travel Be Affected?
As the government shutdown enters day 23, air travel woes are starting to escalate as more TSA agents fail to show up for work on Monday.
Closed terminals, long wait times, and not enough TSA agents to go around have created havoc at some U.S. airports.
Passengers traveling Monday took to Twitter to express their frustration with the security problems going on at airports around the country. Others gave their fellow passengers a heads up about longer than normal wait times, delays, and terminal shutdowns.
According to Michael Bilello, TSA assistant administrator for public affairs explained the delays and terminal shutdowns by posting on Twitter.
"This morning, TSA experienced a national rate of 7.6 percent unscheduled absences compared to a 3.2 percent rate one year ago, Monday, January 15, 2018. Most importantly, security standards remain uncompromised at our nation's airports."
Airports such as Hartsfield-Jackson International Airport were experiencing long delays of more than an hour Monday – one of the busiest travel days of the week for business travelers, USA Today reported.
As many as six security lanes were closed in Atlanta during one point of the day on Monday, the Atlanta Journal Constitution reported.
Houston Bush Intercontinental faced closures of Terminal B's ticketing counter and security checkpoints, where United Airlines resides. The closures occurred over the weekend and spilled into Monday, requiring passengers to go through Terminal C or E to check in and get through security, USA Today reported.
The Houston airport said passengers could walk to take the Skyway tram to the closed terminal to get to their gate and depart on a United flight.
Miami International airport also reported a terminal closure on Friday but has since returned back to normal operations as of Monday, according to USA Today.
A TSA union president told The Hill that agents have begun walking off the job since the shutdown.
More than 51,000 TSA employees have been working without pay during the government shutdown since Dec. 22, Bloomberg reported.
Airport and city officials have urged travelers to "allow plenty of time for this change."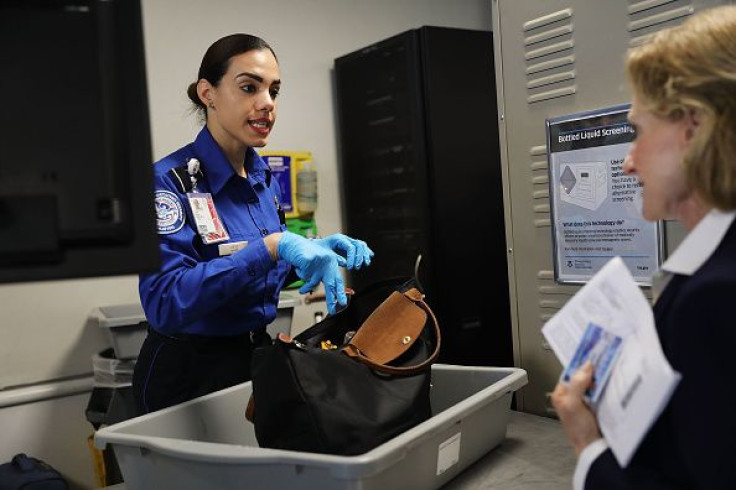 © Copyright IBTimes 2023. All rights reserved.