Tuesday Primaries 2016: Hillary Clinton, Bernie Sanders Face Virtual Toss-Up In California On Last Big Primary Day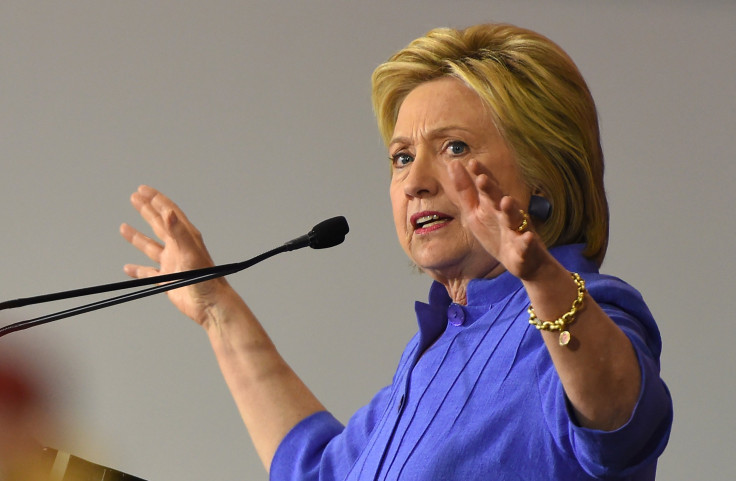 Democrats in California appeared evenly split over Hillary Clinton and Sen. Bernie Sanders in the run-up to the Golden State's primary contest Tuesday, the last big primary day in the 2016 presidential elections.
Clinton, the former U.S. secretary of state, was up two points on Sanders, 49 percent to 47 percent, after the Vermont senator closed a double-digit gap in California in recent weeks, CBS News reported Sunday, citing an opinion poll by the online polling organization YouGov.
In New Jersey, the other large delegate prize this week, Clinton maintained a solid lead over Sanders, 61 percent to 34 percent. If Clinton fares well in both states Tuesday night, she could pick up enough delegates to secure the majority needed for the Democratic nomination.
Clinton would not need to win either California or New Jersey outright to get a majority of delegates, since delegates are awarded based on vote share, not just to the night's final winner, CBS reported. Her strong results suggest Clinton could clinch the nomination by adding to her total of elected delegates — in which she already surpasses Sanders — combined with existing support from the superdelegates, a group that includes party leaders and elected officials.
Clinton held a comfortable lead against Donald Trump, the presumptive Republican nominee, in a prospective general election matchup. Clinton was up 48 percent to 33 percent against Trump in California and up 49 percent to 34 percent in New Jersey, according to the YouGov opinion poll.
The poll numbers reflect a twinge of vengeance on the part of voters: Forty-two percent of respondents favoring Trump are mainly out to vote against Clinton, while 41 percent of Clinton supporters are looking to keep Trump from winning the White House in November.
In both states, Sanders outperformed Clinton against Trump, with a 55 percent to 32 percent lead in California, and a 52 percent to 34 percent lead in New Jersey, the poll results show.
The YouGov poll conducted for the CBS News 2016 Battleground Tracker included a sample of 1,187 likely voters and 674 likely Democratic primary voters in California from May 31 to June 3, with a margin of error of plus or minus 3.9 percent. The sample in New Jersey involved 1,194 likely voters and 586 likely Democratic primary voters over the same time period, with a margin of error of plus or minus 3.8 percent.
© Copyright IBTimes 2023. All rights reserved.