TV Ad: 'Everyday Americans' Thank Trump For Bringing 'Merry Christmas' Back
A new television commercial acknowledged its gratitude for President Donald Trump Thursday after he kept his promise to bring back the phrase "Merry Christmas." The advertisement, titled "Thank You, President Trump," cost $1 million to launch.
The pro-Trump television advertisement was produced by America First Policies, a non-profit organization established by former Trump aides that claim to support key policy initiatives that benefit citizens of the United States. The organization confirmed its pricey commercial will begin airing Christmas day, but the clip was shared by the group Friday on YouTube.
"Everyday Americans are standing up to thank President Trump for making America great again," the advertisement's narrator said.
The video depicts multiple regular American people as they explain their reasoning for praising President Trump, all while the song "We Wish You a Merry Christmas" plays in the clip's background. The featured supporters thanked Trump for slashing taxes, fixing the economy, creating more jobs nationwide and putting America first, among other things.
The advertisement closes with a young girl in front of a Christmas tree, saying: "Thank you, President Trump, for letting us say 'Merry Christmas' again."
The ad's conclusion falls in line with a promise President Trump made in 2016, which aimed to avoid being politically correct when discussing Christmas, a holiday that isn't celebrated by all. Trump declared that he would bring the phrase "Merry Christmas" out of retirement during his presidency, which he first addressed in December 2016 before an audience at a rally in Michigan.
"Merry Christmas, everybody. Merry Christmas," Trump said. "Right? Merry Christmas. We're gonna start saying 'Merry Christmas' again."
The saying reappeared Nov. 28 on a Christmas card signed by Trump, his wife Melania Trump and son Barron Trump. The card wished for recipients to have a "Merry Christmas and a Happy New Year."
Former President Barack Obama previously nixed the phrase "Merry Christmas" and substituted it for "Happy Holiday," which was the more inclusive option that accommodated all.
A survey posted Wednesday by Quinnipiac University claimed 76 percent American voters see the war on Christmas as a non-issue.
"The call for more people to say, 'Merry Christmas,' instead of 'Happy Holidays' is an issue 'made up for political purposes' rather than a real issue," Quinnipiac researchers said. "No listed group believes this is a real issue."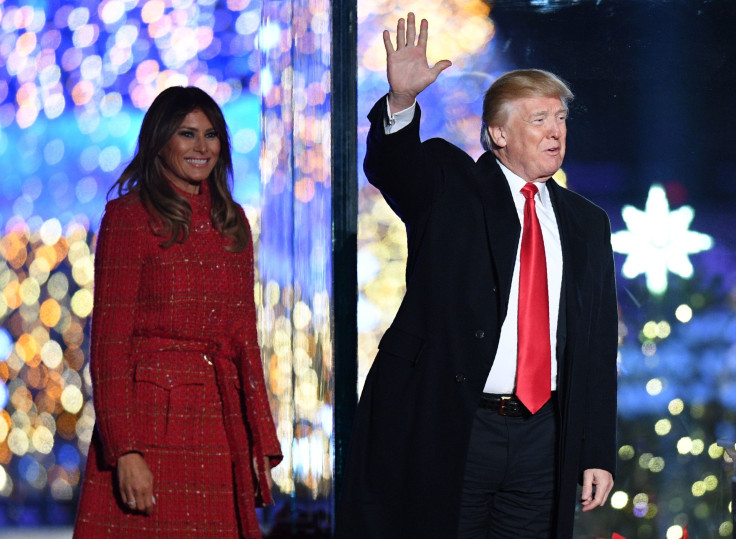 © Copyright IBTimes 2023. All rights reserved.