Twice Makes History As First Female Group To Headline Sold Out Show In SoFi Stadium
Twice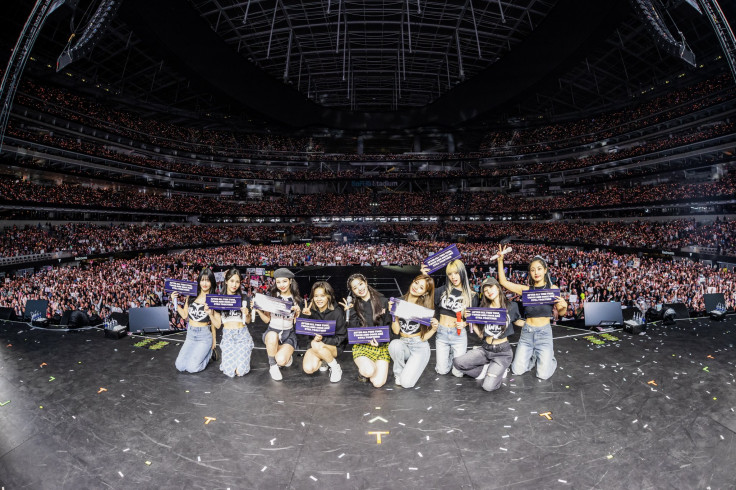 Twice has achieved a remarkable feat by becoming the first female group to headline a sold out show at SoFi Stadium in Los Angeles. Joining the ranks of global superstars Taylor Swift and Beyonce, Twice's fifth world tour "Ready To Be" is taking the music industry by storm.
With their record-setting performance at SoFi Stadium, Twice has solidified its status as one of K-Pop's most influential and successful acts.
SoFi Stadium is a venue of significant importance, having hosted notable events like the Super Bowl LVI in 2022 and the College Football Championship Game in January. It is also slated to host the Opening and Closing Ceremonies of the Olympic Games in 2028.
The group's fifth world tour is currently captivating fans worldwide. The tour, which started with a two-night extravaganza at Seoul's KSPO Dome on April 15 and 16, had stops in Japan and Australia before heading to the U.S.
It will continue touring the United States until the first week of July.
Twice's recent accomplishments go beyond its performance in L.A. The group has been making waves in the industry with its latest releases.
On March 10, 2023, Twice released its highly anticipated mini album, "Ready To Be," which marked a historic milestone by recording the largest sales week for any female K-Pop artist in the United States.
The album also debuted at an impressive No. 2 on the Billboard 200, highlighting their fans' -- dubbed Once -- support. "Ready To Be" sold 145,000 copies in the United States alone in its first week.
Before the success of "Ready To Be," Twice delighted fans with their second full English song, "Moonlight Sunrise." This release followed the success of their 2021 hit, "The Feels," showcasing their versatility and global appeal.
In a full circle moment, Kaedi Dalley, the co-writer of "Moonlight Sunrise," was also in attendance at SoFi Stadium to show her support for the group.
In May, Twice again etched its members' names in the record books by becoming the first female K-Pop artist ever to chart three different albums for eight weeks each on the Billboard 200.
The group also performed at the prestigious 2023 Billboard Women in Music event, where they were recognized with a Breakthrough Award.
This acknowledgment highlights the group's impact on the international music scene and its ability to break barriers.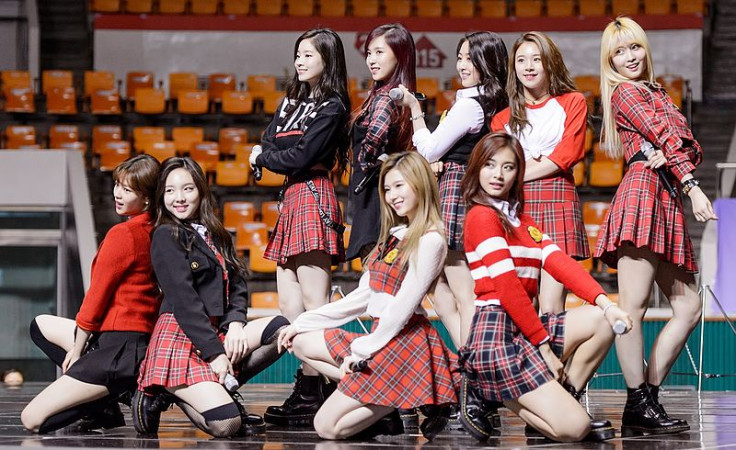 © Copyright IBTimes 2023. All rights reserved.