Twice (Or Even Thrice) As Nice: Multiple-Axis Tourbillons
Sponsored content from Modern Luxury
The tourbillon function enhances the precision of the watch by rotating the regulating organ over 360º… but what if we could make it even more precise by somehow rotating it… more? Such was the question that has inspired watchmakers to create the "double" tourbillon, a mechanism to spins on two axes instead of just one. As the tourbillon becomes more and more popular, even (gasp!) democratized, watch brands constantly seek to distinguish themselves by increasing the complexity of the mechanism. Adding an axis of rotation is an obvious, if not an easy, way to do so. Some watchmakers even rotate the tourbillons on three axes!
Cartier – Rotonde de Cartier Répétition Minutes Double Tourbillon Mystérieux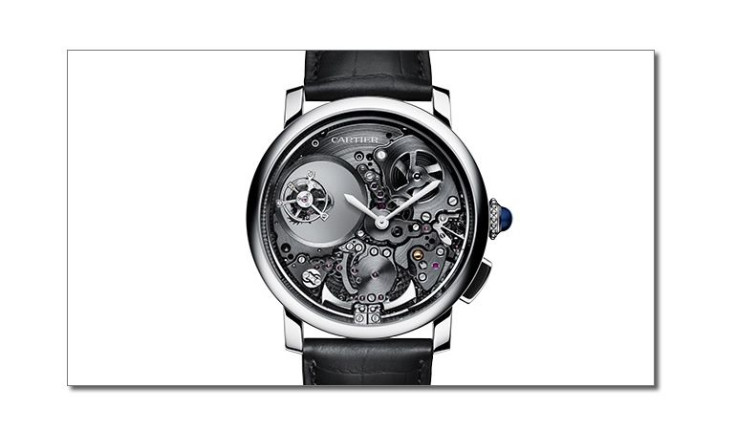 Cartier has worked with transparency for over a century, presenting "mystery" clocks that conceal their mechanisms while letting hands seem to hover in the empty air. The Rotonde de Cartier Répétition Minutes Double Tourbillon Mystérieux ups the ante even further, anchoring the tourbillon invisibly upon the transparent sapphire disc. The tourbillon rotates over one minute, and the sapphire disc to which it is affixed takes five minutes to complete a rotation.
Greubel Forsey – Double Tourbillon 30º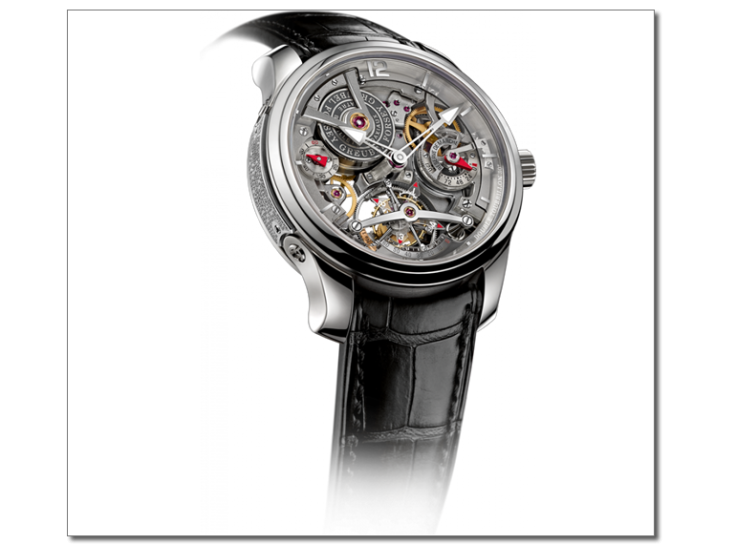 Composed of an outer and inner carriage, conducting their revolutions in four minutes and 60 seconds respectively, Greubel Forsey's double tourbillon presents an unusual spectacle, visible on (and through) the completely open-worked dial as well as through a transparent caseback. A power reserve indicator at 3 o'clock highlights the movement's impressive 120-hour autonomy, granted by four coaxial series-coupled barrels at 11 o'clock. An engraved message, a statement of purpose from the creators of this marvel, graces the sides of the case.
Girard-Perregaux – Bridges Planetarium Tri-Axial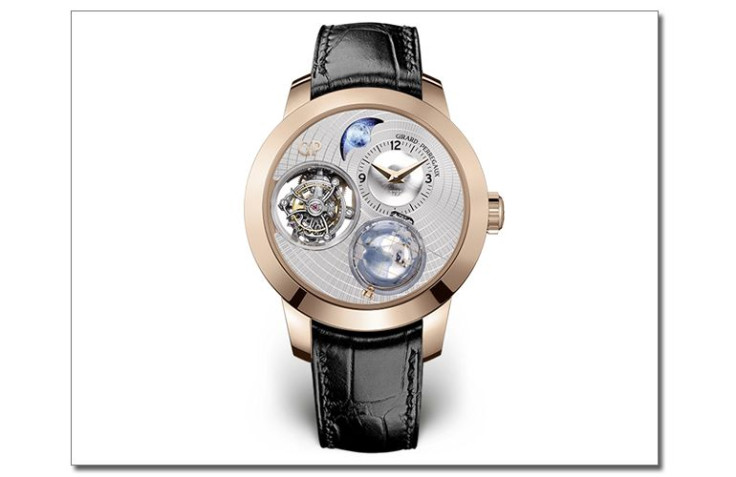 The tri-axial tourbillon on Girard-Perregaux's Bridges Planetarium Tri-Axial rotates on three separate axes, requiring a special sapphire crystal dome that bulges out from the surface of the watch to contain it. A second dome protects and showcases a hand-painted titanium globe representing the Earth, which rotates over 24 hours. The watchmaker's devotion to the smallest details is evident through the transparent caseback and a small window in the side of the case that offers a unique angle on the high-speed tourbillon within.
Harry Winston – Histoire de Tourbillon 6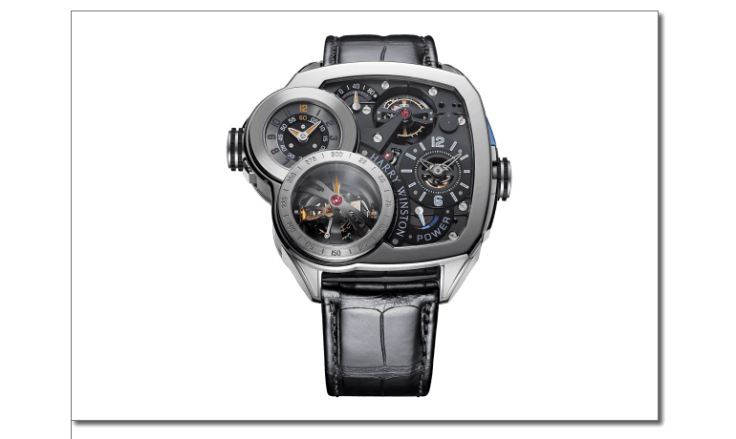 Every year, Harry Winston releases a new "chapter" in its limited edition Histoire de Tourbillon line, wowing watch aficionados by presenting imaginative leaps in horological form. The sixth model in this series presents two time indications, one regulated by a tri-axial tourbillon, and the other by a karrusel, an equally sophisticated mechanism that performs much the same function as a tourbillon.