The New Richest Person In The World: 30 Facts About Bernard Arnault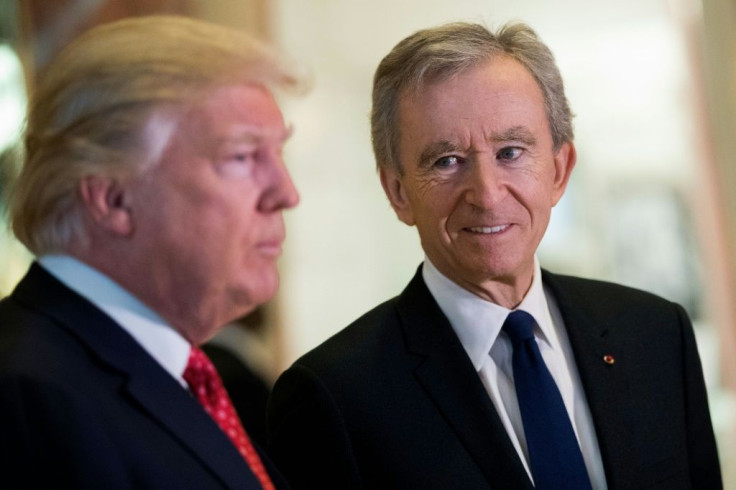 Bernard Arnault is now the richest man in the world, surpassing Elon Musk, Gautam Adani, Jeff Bezos and Bill Gates, with a real-time net worth of $184.3 billion, according to Forbes.
The man behind some of the most popular luxury brands today has made strategic acquisitions through the years that contributed to his wealth.
Arnault has consistently been on the list of richest people in the world, along with Musk, as their wealth grew over time, but while Musk's list of businesses spans technology and human progress, he has also been embroiled in controversy over the Twitter acquisition. Arnault's empire, on the other hand, partners with brand ambassadors, such as Blackpink members, to reach new markets.
Here are 30 facts about the new richest person in the world:
1. Bernard Arnault is behind the LVMH empire, which includes almost 75 fashion and cosmetics brands. The empire generated a revenue of $76 billion in 2021.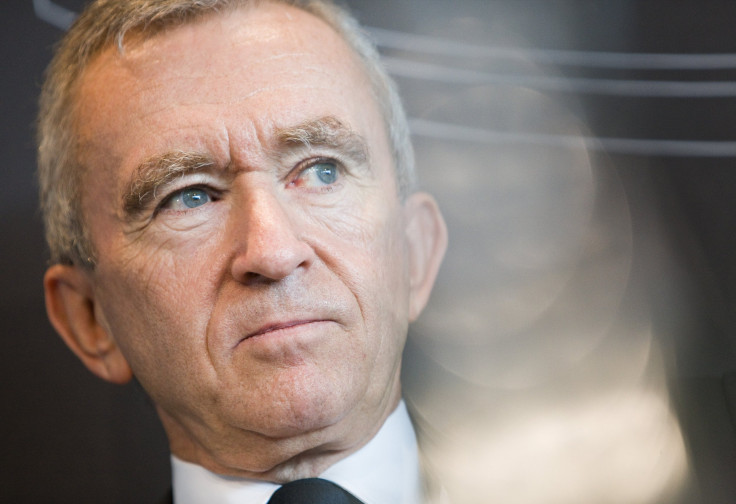 The Moët Hennessy Louis Vuitton, abbreviated LVMH, is a luxury conglomerate built in 1987 after the merger between the fashion brand Louis Vuitton and the wine company Moët Hennessy. It owns brands such as Louis Vuitton and Sephora, to name a few.
2. The beginnings of Arnault's wealth came from a small fortune his father earned in construction.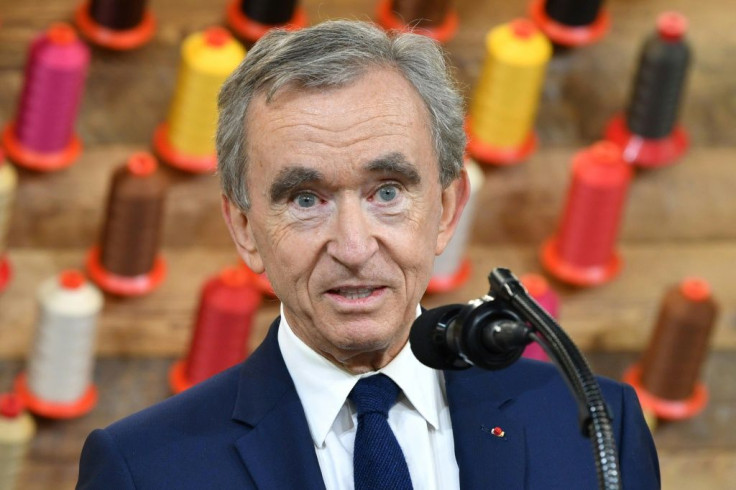 He took control of his father's construction firm in 1971. After eight years, he renamed it from Ferret-Savinel to Férinel Inc. and focused on real estate.
3. In 1984, his big break came in the form of buying the bankrupt company Agache-Willot-Boussac, which owned Christian Dior and Le Bon Marche.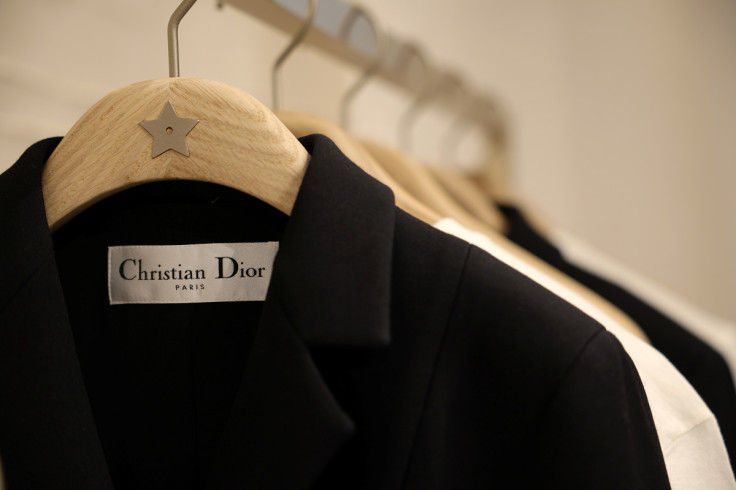 4. His investment in Christian Dior now accounts for the majority of his fortune – he owns a 97.5% stake in the luxury fashion house.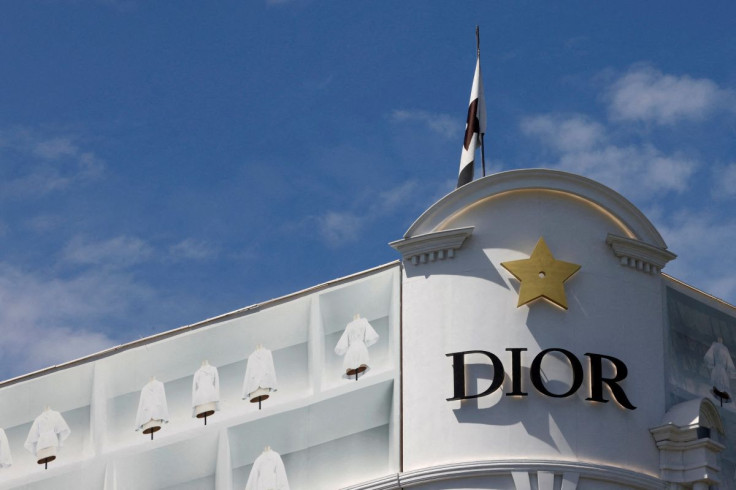 5. Arnault's shares are held through entities associated with Groupe Familial Arnault.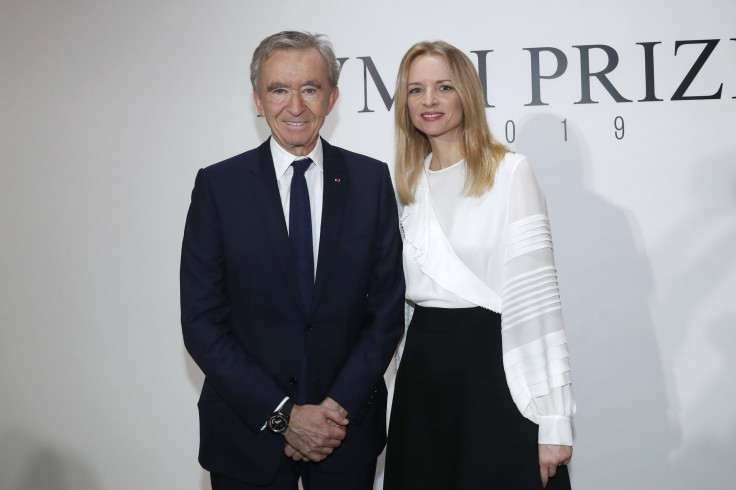 This is according to Dior's 2021 annual report. As the founder and patriarch, he is also credited with all Dior shares held by the family holding company in Dior, as well as its other holdings.
6. Christian Dior controls 41.2% of the LVMH empire.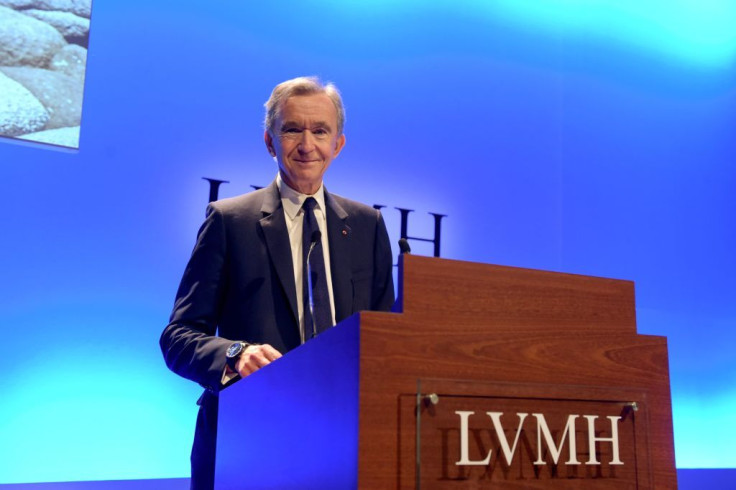 7. Some of Arnault's acquisitions for LMVH include Fendi in 2003, La Samaritaine in 2010, Bulgari in 2011 and Tiffany & Co. in 2021.
Talking about his business, he said, "I'm not interested in anything else but the youngest, the brightest and the very, very talented."
8. Arnault also experienced failures during his aim to grow the empire. He had to choose between Christian Dior and Hermes.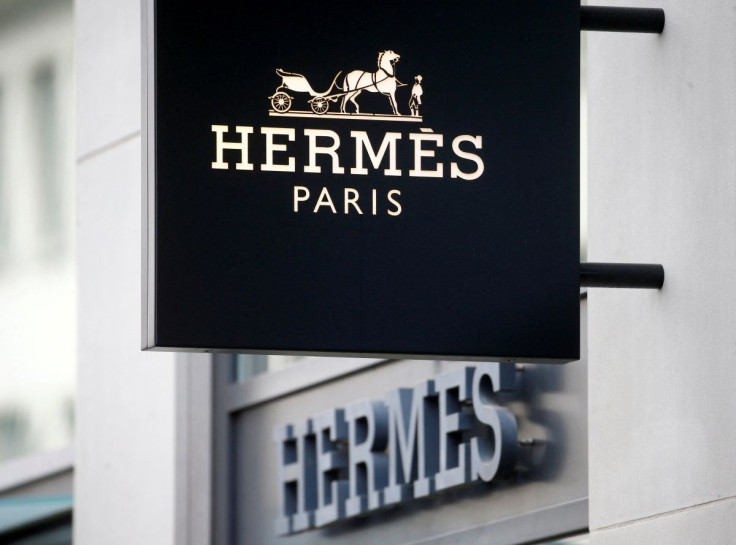 He tried for four years to gain control of the luxury label Hermes, but LVMH ultimately agreed to relinquish its 23% stake in the brand to shareholders in September 2014. Up until July 2017, he was the biggest individual shareholder of Hermes – but he sold most of his shares to consolidate his control of Christian Dior.
9. Arnault went to war to buy Gucci.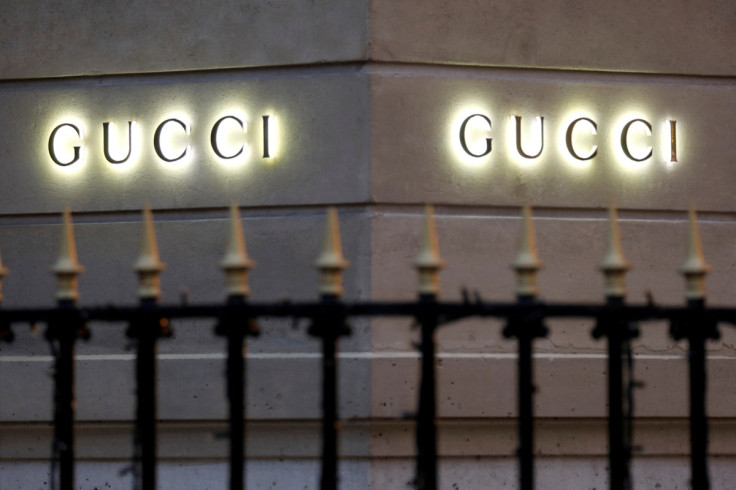 He started buying shares in 1995 until he held a 35% stake in the Gucci group. This was met with resistance from the group, which enlisted the help of Francois Pinault, the head of Pinault-Printemps-Redoute, later renamed PPR. PPR's involvement in thwarting LMVH's plan to take over Gucci made it the third-largest luxury goods company in the world.
Arnault lost Gucci to Pinault after an almost three-year battle. Talking about Pinault's involvement in his fight for Gucci, Arnault said, "It's true that I was surprised to see Franois Pinault attacking our group in the Gucci affair; even more so because before that I had a very friendly relationship with him. You could say to me that I should have been more on my guard, and you would have been right."
PPR was renamed Kering in 2013.
10. The war for Gucci sparked his long-standing and expensive rivalry with Francois Pinault.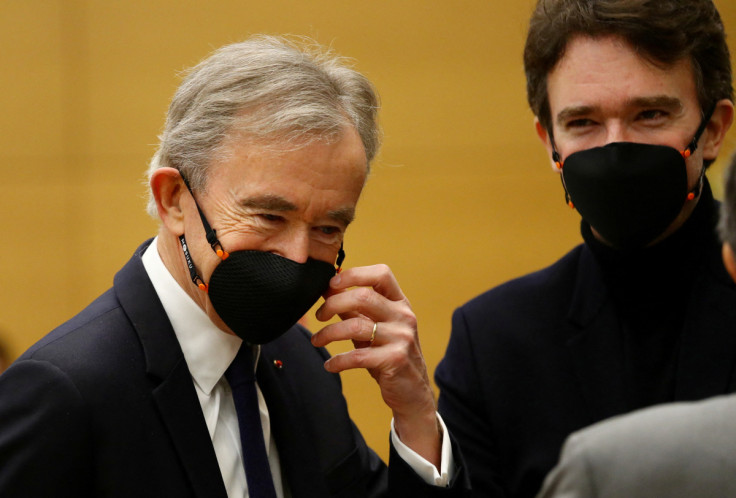 "If I understand it properly, his efforts consist of trying to imitate what we have done with LVMH, on a smaller scale. It is always flattering to be imitated," Arnault told Time magazine.
Aside from the battle for Gucci, Pinault poached Alexander McQueen, to which Arnault replied with a $645 million bid for Donna Karan's private label stable as well as the publicly held Donna Karan International.
11. A classically trained pianist, his favorite composer is Chopin. He played Chopin and other classical composers to woo his second wife, Helene Mercier, a world-renowned concert pianist.
Helene has performed at Aix-en-Provence, Menton, France-Culture, Colmar, Piano aux Jacobins, Radio-France in Montpellier, La Chaise-Dieu and Radio Suisse-Romande.
12. He lives with Helene on Paris's Left Bank. The two got married in 1991 and have three children together: Alexandre, Frédéric and Jean.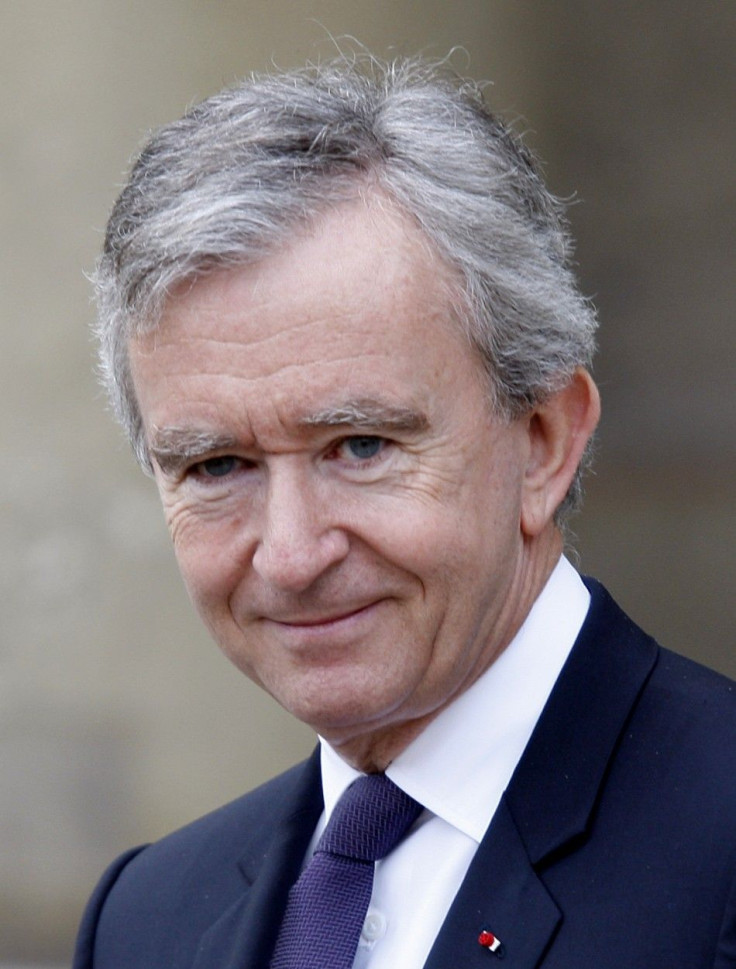 13. All five of his children work in the LVMH empire.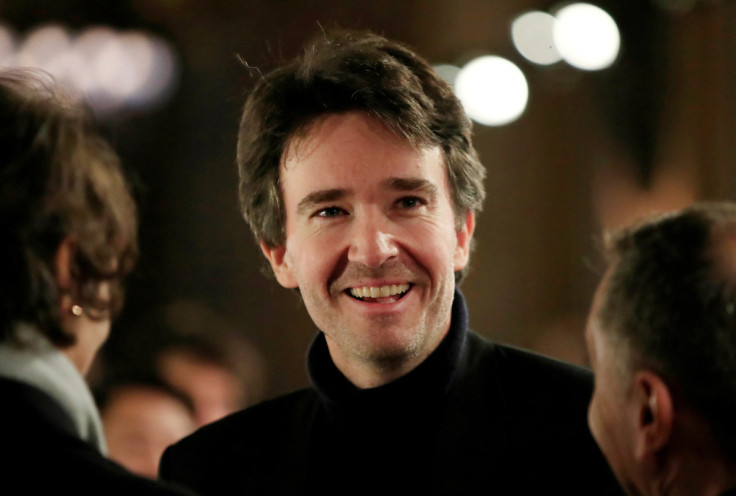 Frédéric is the CEO of TAG Heuer, Delphine is the Executive Vice President of Louis Vuitton, Antoine has recently been named the chief executive of family holding company Christian Dior SE, and Alexandre is the executive vice president of product and communications at Tiffany & Co.
14. His youngest child, Jean Arnault, is now the CEO of Louis Vuitton watches. He holds two master's degrees from Imperial College London and MIT.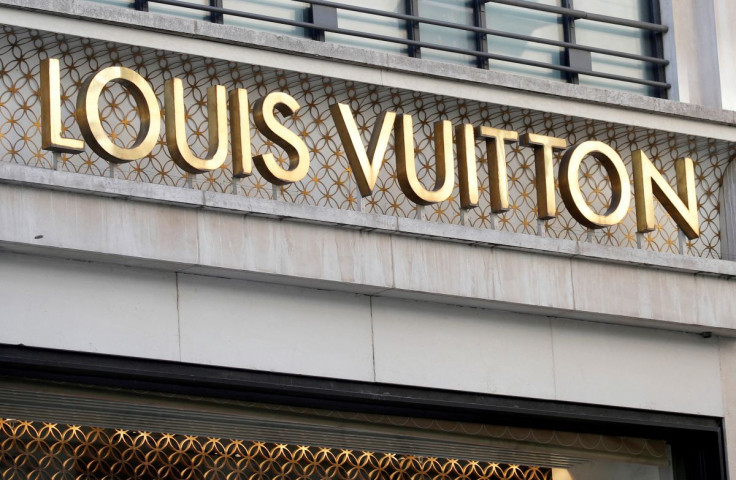 15. Every Saturday, Bernard makes it a point to visit almost 25 stores – a mix of LMVH and competitor brands.
16. He sees himself as an ambassador of French heritage and French culture.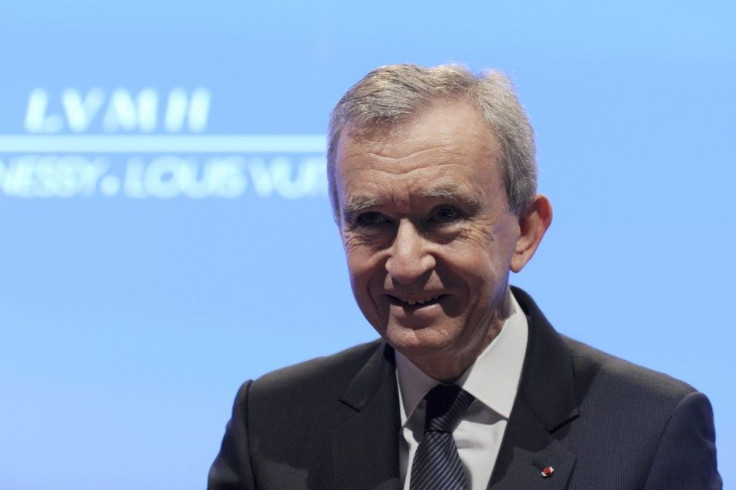 "What we create is emblematic. It's linked to Versailles, to Marie Antoinette."
17. He graduated with a degree in engineering from the École Polytechnique in Paris.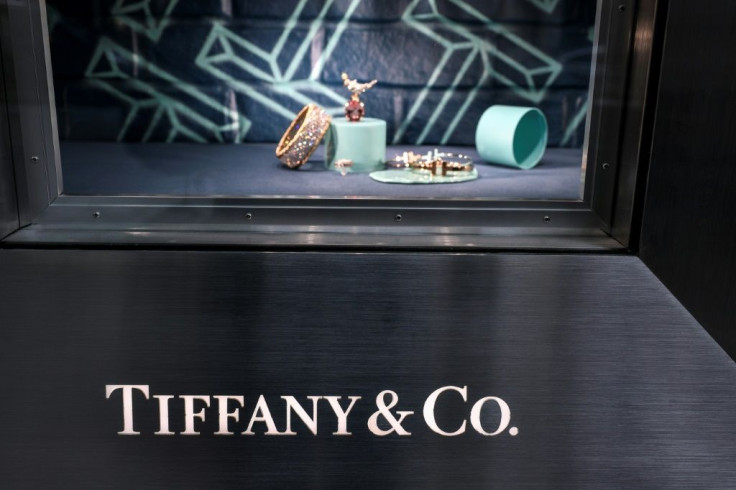 18. He has earned a name in Europe as the man who revitalized French couture.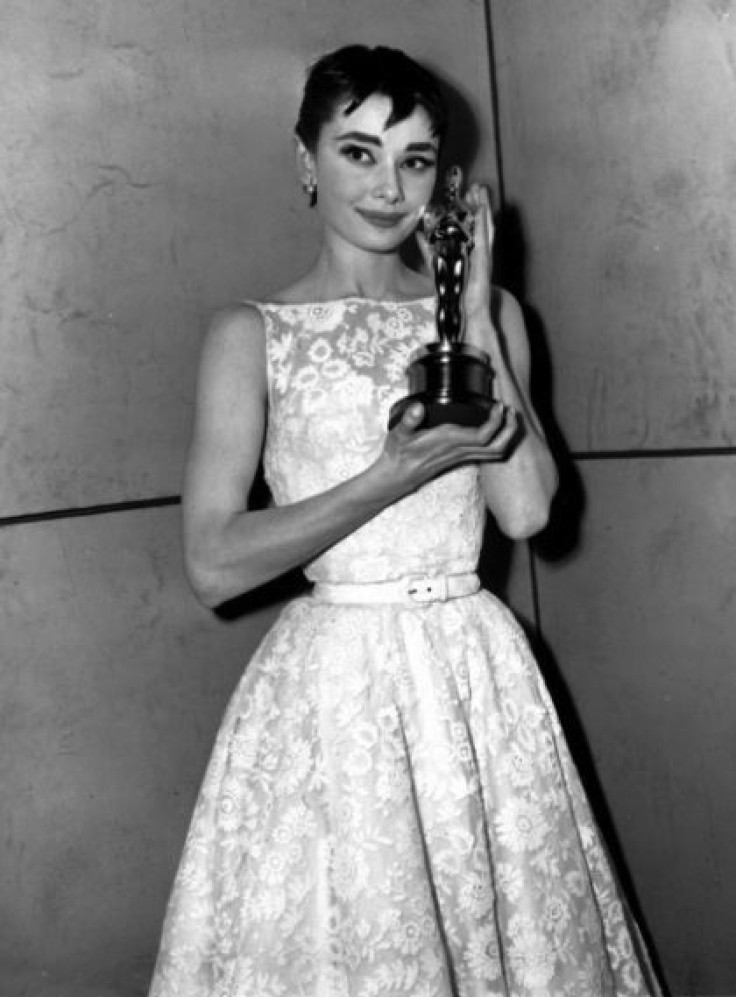 One of the brands owned by LVMH, Givenchy, is known for creating the iconic little black dress worn by Audrey Hepburn in "Breakfast at Tiffany's." LVMH acquired Givenchy in 1988. Designers who have worked in Givenchy include its founder Hubert de Givenchy, the son of fashion designer Elsa Schiaparelli, John Galliano, Alexander McQueen, Julien Macdonald, Riccardo Tisci and Clare Waight Keller, the house's first female artistic director.
Keller created the dress worn by Meghan Markle on her wedding to Prince Harry -- a dress that needed 500 hours of embroidering for its 16-foot veil with flora of every commonwealth in the nation. Flowers from California and the Kensington Palace were also included in the ensemble.
19. He has also been referred to as the "Pope of Fashion" by Women's Wear Daily.
Some of his bold moves included appointing British fashion designer John Galliano to replace Hubert de Givenchy at Givenchy. He later moved Galliano to Christian Dior, with Alexander McQueen taking his place.
20. Arnault was hailed as the Commander of the Legion of Honour – one of France's highest distinctions – in 2007.
He is credited for building the Fondation Louis Vuitton in 2014. This contemporary art museum in the Bois de Boulogne, Paris, was designed by Canadian American architect Frank Gehry. Some of the art pieces he owns are housed in the Louis Vuitton Foundation art museum and cultural center.
21. Arnault has become the third-ever centibillionaire in history. A huge part of his wealth comes from the growing demand for luxury goods in China.
22. He pledged €200 million to help with the repairs of the Notre Dame Cathedral.
23. He is also known as "The Wolf in Cashmere" when it comes to business but a proper gentleman in person.
24. Arnault joined and won the war between the families behind Louis Vuitton and those from Moet, Chandon and Hennessy to take control of the empire.
With the success of his acquisition of Dior, he had the money to buy a controlling stake in LVMH, becoming a surprise third party to end the feud and become the group's chief executive.
25. He is the richest person in fashion.
In 2018, he displaced Amancio Ortega from Zara as the previous wealthiest person in the fashion industry, with a $70.1 billion net worth at the time. Arnault's net worth was $70.7 billion.
26. "I have always been interested in two things: the arts and business," he once said.
He has an extensive art collection, including modern and contemporary paintings from Jean-Michel Basquiat, Damien Hirst, Maurizio Cattelan, Andy Warhol and Pablo Picasso.
27. His first auction purchase was by Claude Monet – a painting of the Charing Cross Bridge.
28. He loves tennis. He has also played tennis with his idol Roger Federer, losing 6-0 to the professional.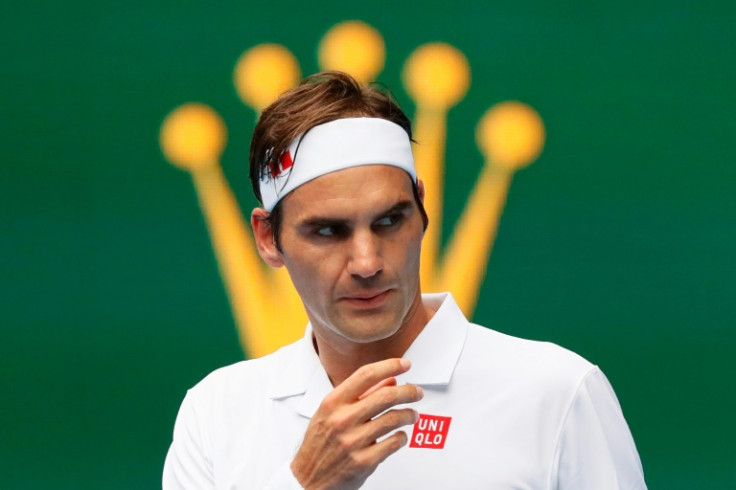 Federer was also invited to Bernard's son Alexandre's wedding to Geraldine Guyot in 2021. Guests also included Beyoncé, Jay-Z and Pharrell.
29. Arnault allegedly has a private island in the Bahamas.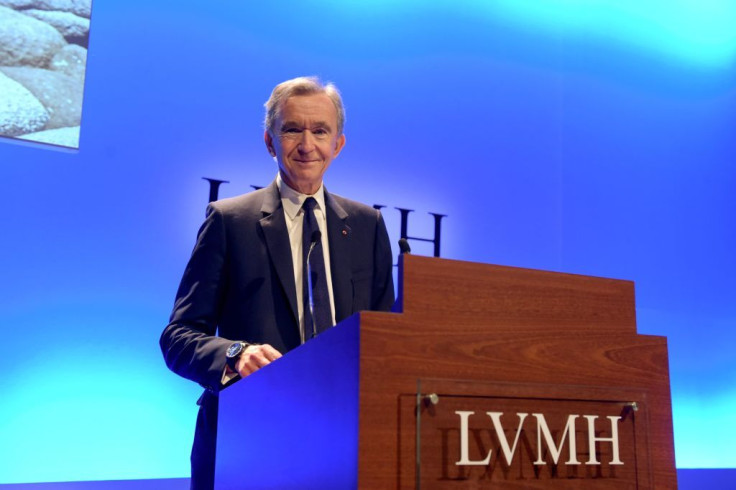 Indigo Island, a 135-acre island closed off to the public, is hidden in the Exuma Cays and is said to cost $300,000 a week to rent. It is said to be one of his favorite tropical getaways.
30. In 2012, he applied for Belgian citizenship, which sparked a debate on French tax. He withdrew his application in 2013 as a gesture of his loyalty to France.
According to Reuters, his application for Belgian citizenship was a move to protect a foundation designed to control his family's holdings in LVMH at his death. A representative said, "The goal of this foundation is to protect the unity of the family holdings in the group until 2023." This follows after rumors circulated that Arnault was trying to avoid new taxes in France.
The foundation's administrators must be older than 50 years old, which would disqualify all of Arnault's five children. The eldest, Delphine, would only be 47 by the year 2023. Arnault would be 74 next year. The spokesperson said that the Belgian citizenship would secure the foundation's legal basis.
© Copyright IBTimes 2023. All rights reserved.