'Twin Peaks' 25 Years Later: Series To Premiere On Showtime In 2016; 4 Other '90s Series That Have To Come Back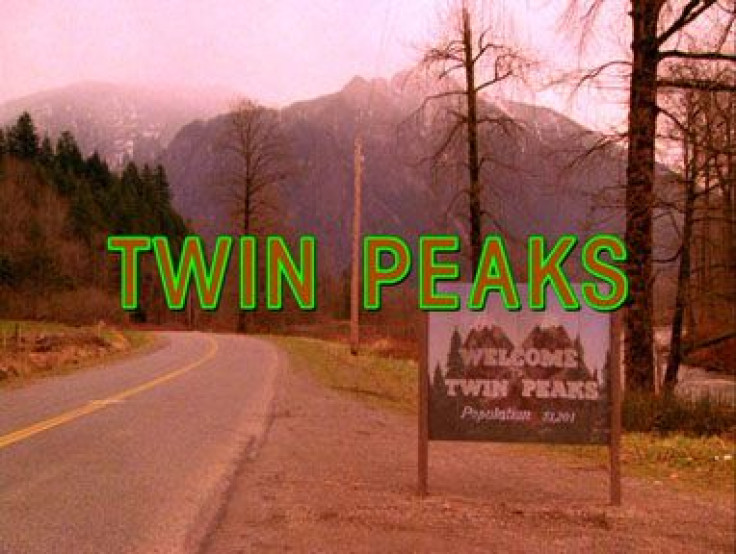 "Twin Peaks" fans can rejoice: The '90s mystery series is coming back to television on Showtime for nine episodes, TV Line reports. "Twin Peaks" originally aired in 1990 and 1991 on ABC for two seasons. Loose ends were tied up in a 1992 feature film called "Twin Peaks: Fire Walk With Me." Yet the series still has enough of a cult following that Showtime wants to catch up with the original characters. The new series will take place in the present day and reunite everyone's favorite characters from the original show 25 years later. Production is set to begin in 2015 with a 2016 premiere date.
Series creators David Lynch and Mark Frost announced the return of "Twin Peaks" with this video:
We're thrilled that television is bringing the 1990s back, and we'd like to make some requests for our other favorite '90s shows:
"Buffy the Vampire Slayer"
Sure, it had seven seasons on television, but TV is lacking a supernatural heroine right now. Buffy Summers (Sarah Michelle Gellar) was the world's defender against demons and darkness, and she was the polar opposite of a damsel in distress. We have plenty of superheroes on TV right now ("Gotham," "The Flash," "Arrow," Netflix's upcoming "Daredevil"), but it's becoming a boys club. "Buffy The Vampire Slayer" followed the cheerleader-turned-superhero as she tried to balance saving the world with being a normal student. Although we can keep up with the character through the comics, we'd like to see Buffy and the Scoobies 11 years after Sunnydale caved in. Did Buffy ever find out Spike (James Marsters) didn't actually die in Sunnydale? How does Xander (Nicholas Brendon) recover from Anya's (Emma Caulfield) death? There are still plenty of stories to be told in the "Buffy"-verse.
"Felicity"
The college drama lasted four seasons and followed Felicity Porter (Keri Russell) through all of college. She transferred across the country to follow her high school crush, but that didn't exactly work out. The series has relatable themes for any college student (living in dorms, managing finals), but Felicity would probably still be relatable as she navigated adulthood. Plus, the show contained one of the most epic love triangles of the 1990s -- Felicity, Noel (Scott Foley) and Ben (Scott Speedman). Did Felicity really choose Noel or did she go back to Ben? Granted, J.J. Abrams is kind of busy running mega franchises like "Star Trek," but we still want to catch up with these characters.
"My So-Called Life"
Perhaps Claire Danes and Jared Leto are a little busy these days, but we still want to see where the students of Liberty High School ended up. The show only lasted for one critically acclaimed season before being canceled. It addressed social issues like child abuse and sexuality, but avoided the "very special episode" format by weaving the issues into the overarching storylines. In a pre-"Glee" world, that was a pretty big deal. Plus, the show ended on a cliffhanger. Was Angela (Danes) going to choose Brian (Devon Gummersall) or Jordan (Leto)? We need answers. This revival seems the least likely since Danes wasn't thrilled by the idea of a second season when it was a possibility though she maintains she didn't have the power to cancel the show.
"Freaks And Geeks"
Another high school '90s show that was canceled too soon. The show was a little grittier than "My So-Called Life" and didn't actually take place in the '90s. The two seasons aired from in 1999 and 2000, but the show took place in 1980. It followed Lindsay Weir (Linda Cardellini) as she fell in with a tough crowd in high school and her nerdy brother Sam (John Francis Daley) as he started high school. Somehow, we feel like they'd be just as awkward as they navigated adulthood in the mid-'90s. Since James Franco is down for anything from "General Hospital" to "Veronica Mars," the show might even be able to get their biggest star back for a possible revival.
What 1990s TV shows do you want to be brought back? Are you excited to see "Twin Peaks" return? Sound off in the comments section below!
© Copyright IBTimes 2023. All rights reserved.